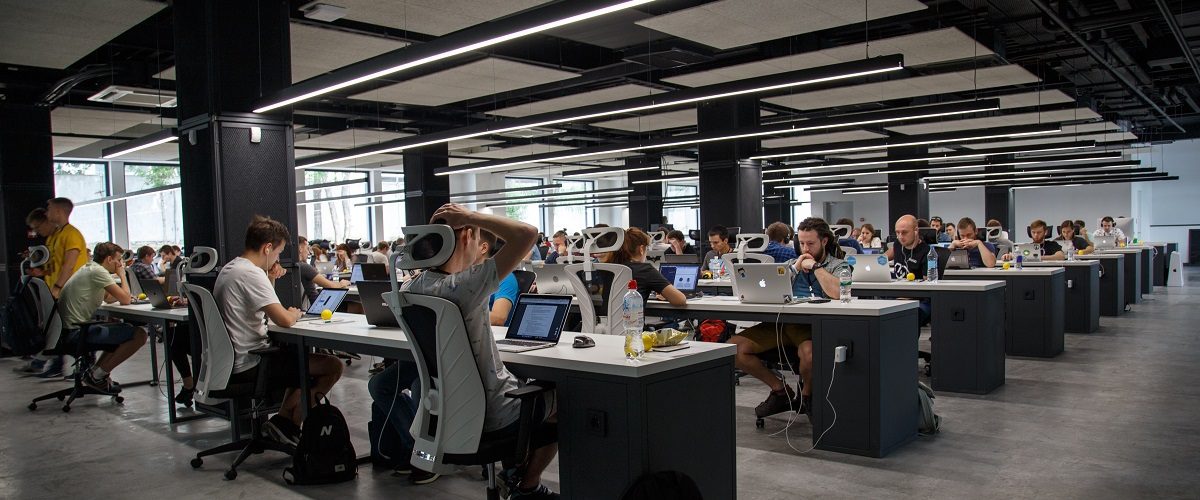 Web Developer Resume
Taking Web Developer Resumes to the Next Level
Have a look at our great Web Developer resume examples and learn how we can help you create a better resume for yourself so that you can land your dream job.

Did you know that the average job opening receives 250 resumes? Out of those 250 resumes, only 5-7 get called for an interview. As a web developer, your resume needs to stand out from the rest in order to land an interview. Check out our web developer resume sample below to see how you can make your resume shine!
When it comes to writing a web developer resume, the key is to focus on your technical skills and highlight your experience working with various programming languages and tools. Be sure to list any relevant coursework or training you have completed, as well as any professional development seminars or workshops you have attended. If you have created any websites or web-based applications, be sure to include links to these in your resume so that employers can see your work.
In addition to listing your technical skills and experience, you will also want to focus on creating a strong summary statement and skills section. Your summary statement should be a brief, yet powerful overview of your key strengths and abilities. The skills section is a great place to highlight your top skills and technologies that you are experienced with. Be sure to use industry-specific keywords and terms so that match the job description so ptential employers can easily see that you have the skills they are looking for.
Web Developer Example
Web development is a broad field that covers many different types of skills and technologies. As a web developer, you will need to be familiar with a wide range of programming languages, tools, and platforms in order to be successful.
This is a TWO PAGE resume. Use the arrows at the side or the dots below the image to toggle between the pages: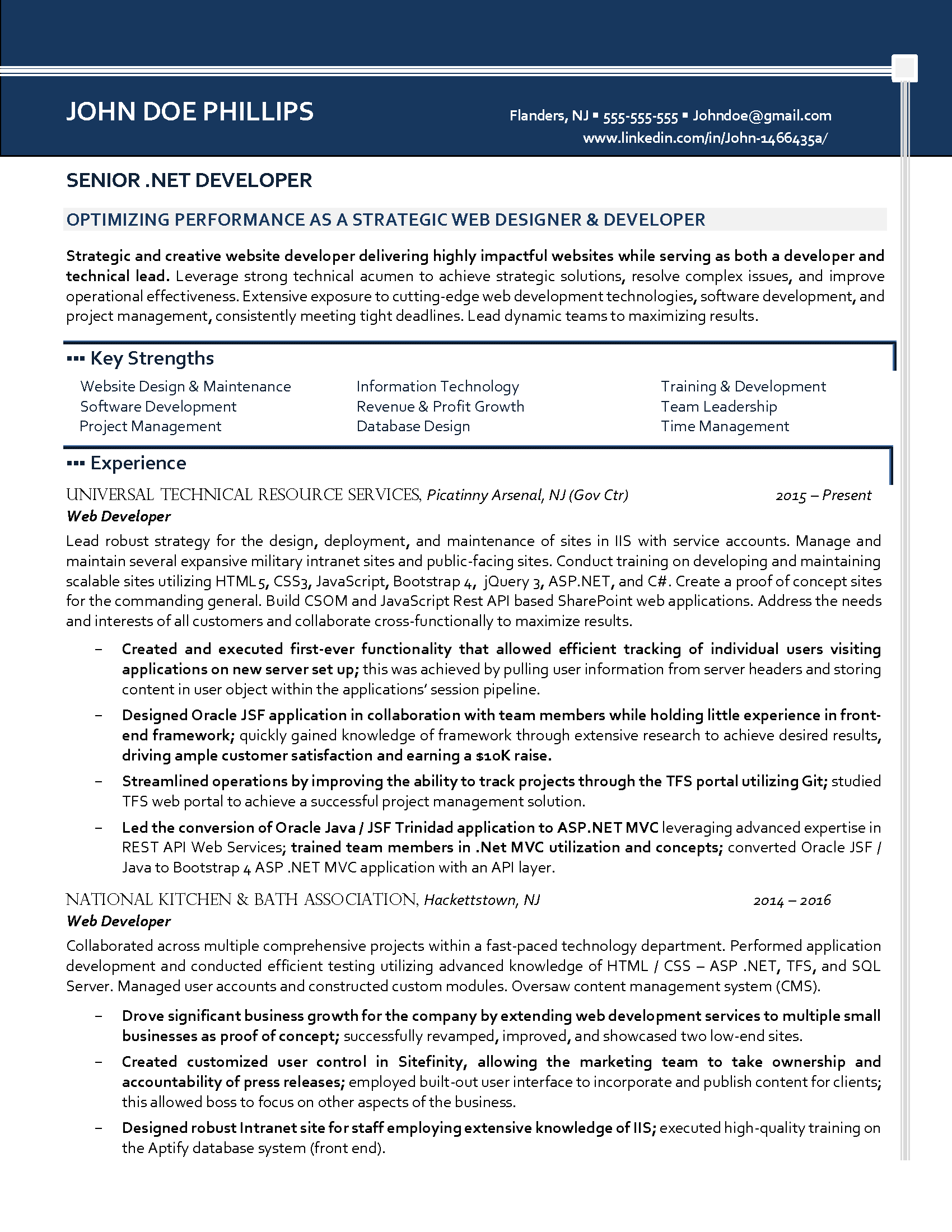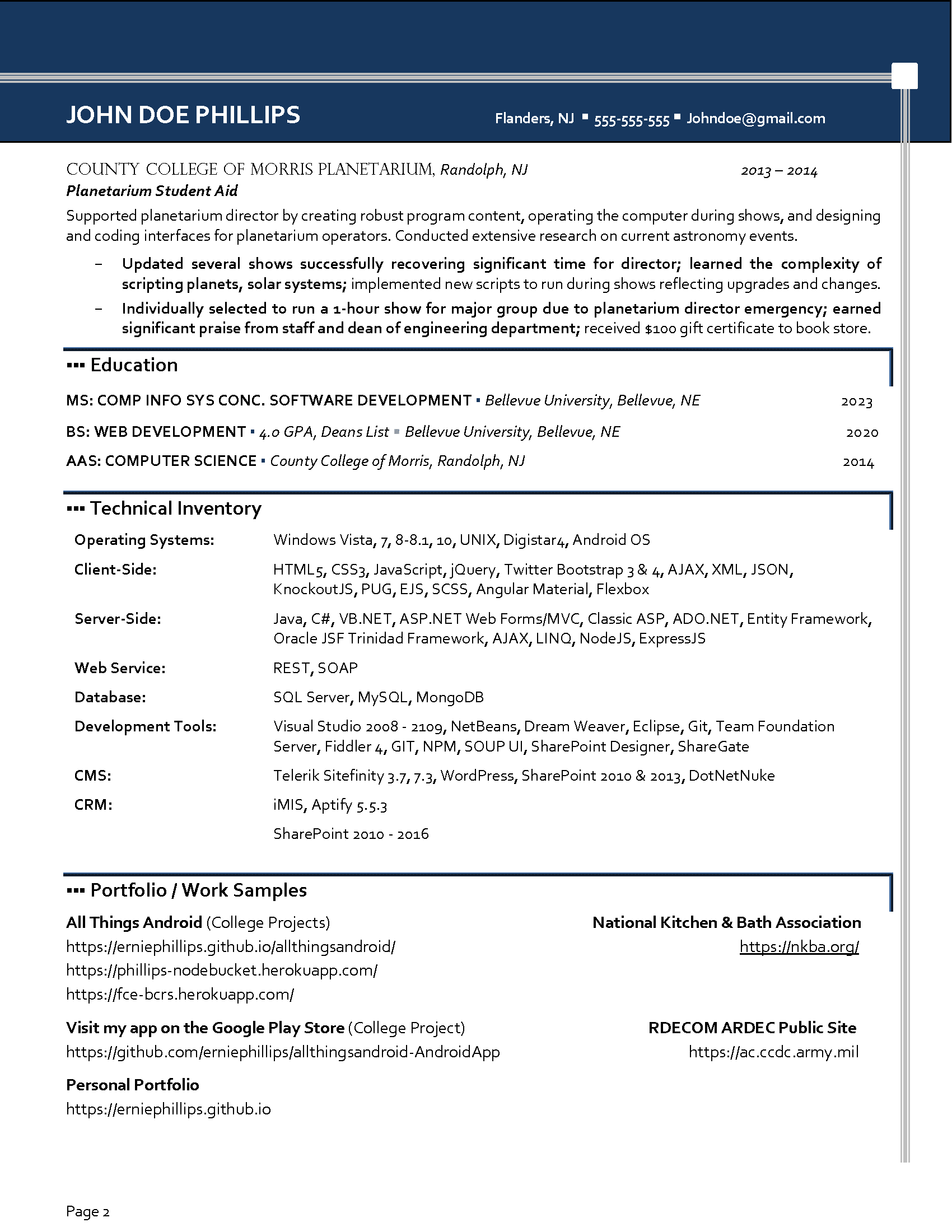 Let us help you land more interviews by helping you create the best resume for you.