REVERSE RECRUITMENT SERVICE
Professionally Managed Job Search
iCareerSolutions Reverse Recruitment Services
Access the Hidden Job Market With This Done-For-You Service
Are you looking for your next big career move? Our team of dedicated Reverse Recruiters can make your life easier by managing your entire job search. 
A professionally managed job search can make all the difference in finding the right career opportunity. Let us help you find your dream job today! We research opportunities for you and apply on your behalf.
Save time and do what you love while we bring you the interviews.
When you become a client of the iCS Reverse Recruitment program, you will work directly with our CEO and Founder, Arno Markus BA, MSc., CPRW who will design a highly individualized, organized, systematic, and results-oriented plan to successfully manage your next career move.
With a focus on six-figure earners, Arno Markus offers a Professionally Managed Job Placement Success Rate of 97%. 
We will shorten your search time with resources that only our clients can access.
Schedule a free consultation with our CEO and Founder Arno Markus BA, Msc., CPRW to learn more about our Professionally Managed Job Placement Service and how we can help you!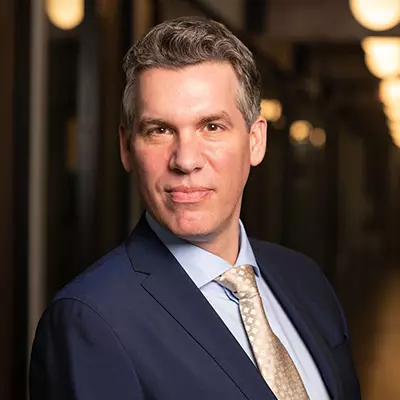 Arno Markus ​BA, MSc., CPRW CEO and iCareerSolutions Founder
iCS Job Placement Clients Can Save Hundreds of Hours and Tens of Thousands of Dollars!
Reverse Recruiting — How Does it Work?
We've had the pleasure of helping hundreds of candidates land their perfect job using our C-level resume writing services.
Here's what just a handful of them have to say about us, and our services.
I have used Arno's suggestions on my resume and linked in profile while I was actively looking for a new career. I received many compliments on both my resume and linked in page. He has helped me out tremendously and he will do the same for you.



Arno was very professional and created a resume that really highlights my successes. His coaching has also been instrumental in my job searches, career profiles, and professional goals. I was very impressed by his knowledge and advise. Arno was always prompt for our scheduled sessions and quickly responded to all of my email inquiries. I would definitely hire Arno again.
Arno's expertise in writing resumes, cover letters and building LinkedIn profiles is very impressive. He has a background and skill-set that I expect to allow him to dominate this field. It's difficult to illustrate just how good his services are, so I'll emphasize the end results significantly exceeded all of my expectations. And on top of it all, he was great to work with through the entire process. I personally recommend Arno as the ultimate career strategist.
What is
Reverse Recruitment?
You may think, I've heard of reverse engineering. In loose terms, reverse engineering means understanding a product from the inside out but what is reverse recruiting?
We become your own sales team and act as a detective to connect you to the recruiter or HR director directly. In addition, we develop your online presence through social media by participating in conversations where your interests lie in professional organizations or contributing to groups on social media.
Through these relationships, a candidate can show their value to a prospective employer and are able to highlight their strongest assets through genuine connection. Similar to sales, it will take 7 to 20 "touches" before a person will respond and job hunting is the same way. Reverse recruiting definitely is more time-consuming and labor-intensive yet it will yield a better result.
Our full-service Reverse Recruitment package includes the following:
Have a look at some of the additional services that we provide in order to help you find and land your dream job.
iCareerSolutions vs The Competition
Have a look at what iCS can offer compared to the competition. Sure many other services can be cheaper but landing your dream job will return your investment tenfold. Reverse Recruitment is $3,495 per 4 week period. After which you will have the option to renew
| Considerations | iCS | Competition |
| --- | --- | --- |
| Resume + Cover Letter Development (incl. 2 rounds of revisions) | | |
| LinkedIn Profile Development (incl. 2 rounds of revisions) | | |
| Executive Bio and Thank You letter (incl. 2 rounds of revisions) | | |
| Career Coaching | | |
| Resume Distribution service | | |
| Recruiter list | | |
| LinkedIn Profile Management and Engagement (incl. 3 articles/posts a week) | | |
| LinkedIn Networking messages | | |
| Researching Opportunities | 12-15 postings sent to client weekly | 3-5 postings sent to client |
| Online Applications + Customized Resumes | 12-15 weekly (avg) | 3-5 applications |
| Job Search Coaching | | |
| Interview Coaching | | |
| Optimizing ATS Keywords | | |
| Negotiating Salary | | |