Learn more about arno and how icareersolutions came to be.
Since 2011, iCareerSolutions has worked with Fortune 500 Executives, North American Professionals, and Strategic-Thinking Leaders across all industries to assist them in landing Top Positions at Billion-Dollar Companies, Start-Ups, and everything in between.
We're active members of The National Resume Writers' Association (NRWA) │ The Professional Association of Resume Writers & Career Coaches (PARW&CC) │ Career Directors International (CDI) │ Career Professionals (CPC) │ Forbes Coaches Council
My journey began as a recruiter for large European IT firms 20 years ago. After placing thousands of qualified applicants into executive careers, I noticed that there was a real need on the part of applicants to take control of their own careers.
This realization led me to develop iCareerSolutions where I have since helped thousands of professionals launch their careers to the next levels and transition to new professional arenas.
I also worked as a proposal writer for Federal Atomic Energy. When I began my business writing resumes, I used to list my services as both a proposal writer and a Resume and LinkedIn writer because I could do both and thought it would sound more credible. But I soon realized that no one cares if you can do more than one role! This powerful realization has now translated into how I work with my clients to really target the exact role they want at one time – instead of shooting the same resume at different roles.
I do not outsource my clients to offshore writers like so many resume companies out there. I work closely with professionals of all levels to understand how to best market themselves for the careers they want.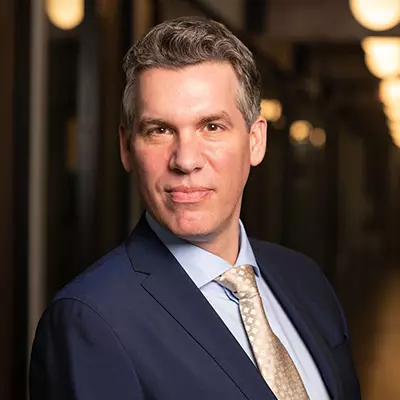 Arno Markus BA, MSc., CPRW, CEO and iCareerSolutions Founder
iCareerSolutions Best Resume Writing Awards
Here is just a shortlist of awards we've won:
2023 Best Medical Resume from the Professional Association of Resume Writers and Career Coaches

Two

2022 TORI Awards

from Career Directors International
2020 ROAR Award from the National Résumé Writing Association.

Three 2020 TORI Nominations

, including Best Marketing Résumé from Career Directors International.

2020 Award of Excellence Award

for Best IT Resume, as well as two Award of Excellence Nominations, including

Best Executive Resume

from Career Professionals.

Four 2019 TORI Awards (Toast Of the Résumé Industry)

from Career Directors International including

1st Place for Best IT Resume

, Nominated for an additional two Awards.

Three National ROAR Awards (Recognizing Outstanding Achievement In Résumés)

from the National Résumé Writing Association, two for 2019 including Best Engineering Resume, one for 2017 and one Honorable Mention for 2018.

Six AWARDS OF EXCELLENCE for 2018 and 2019 including Honorable Mention for Outstanding Executive and Technical Resumes

from the Career Professionals.
Published Member of FORBES Career Coaches Council.
Senior Executive Resume Writer/VP of Professional Services
Tamara Cameron MA, BA is one of iCareerSolutions' Top Senior Executive, Award-Winning, Professional Resume Writers. With over 10 years of professional experience in writing and editing resumes for executive candidates, Tamara has had the pleasure of working with clients from a vast array of industries, including the technology, finance, healthcare, and education sectors. 
Tamara has provided recruiting, talent management, and career services for individuals in corporate America and higher education for 12+ years. She holds a masters degree in Library Science.  Tamara was also a Finalist in the 2022 TORI Awards for Best Executive Resume, a Finalist in the Best Healthcare/Medical Resume, and a runner-up in the Best New Graduate Resume category. With her vast experience and expertise, Tamara is one of the top resume writers in the world and is highly sought after for her services.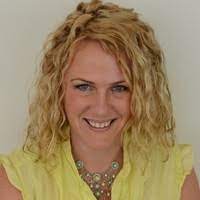 Tamara Cameron
Senior Executive Resume Writer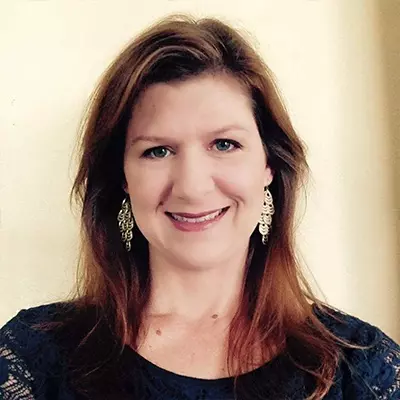 Krista Mitchell
Senior Executive Resume Writer
Senior Executive Resume Writer
Krista Mitchell, BA, CPRW, CRS+IT is one of iCareerSolutions Top Senior Executive, Award-Winning, Certified Professional Resume Writers. With over thirteen years of experience, Krista has a real passion for empowering clients in their career growth. She has partnered with clients at all levels and written thousands of resumes, as well as cover letters, professional bios, and LinkedIn profiles for executives. She comes from a background in career services in the government sector, including developing a statewide resume writing training program for staff. She has been with the company since the beginning. Krista also joined the ranks of the Top Resume Writers in 2019, receiving five awards, including two ROAR and two TORI Resume Writing Awards. She was very honored to have been awarded the prestigious 1st Place TORI for Best IT Resume. Not only is Krista one of the Best Resume Writers in the country, but she is also one of only nine Nationally Certified Information Technology Resume Writers (CRS+IT) in the world.