Read Our Customers iCareerSolutions Reviews
We've won multiple awards and helped customers land their dream jobs, but we'll let their words speak for us.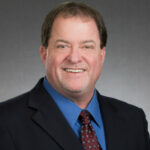 Couldnt have asked for more. I didnt know what to expect when I started this process but I knew I wasnt qualified to create a quality resume nor market myself. Arno Marcus showed me that if you put in the time and provide the data, he will show you how to deliver it to potential employers and how to get recognized in your industry. The cost of his services pay for themselves and I personally got multiple offers before we even finished. Im excited to start my new position and not only did I get the compensation I wanted but more importantly found the right level position and company to work with. Dont miss this opportunity to improve your position in the employment market.