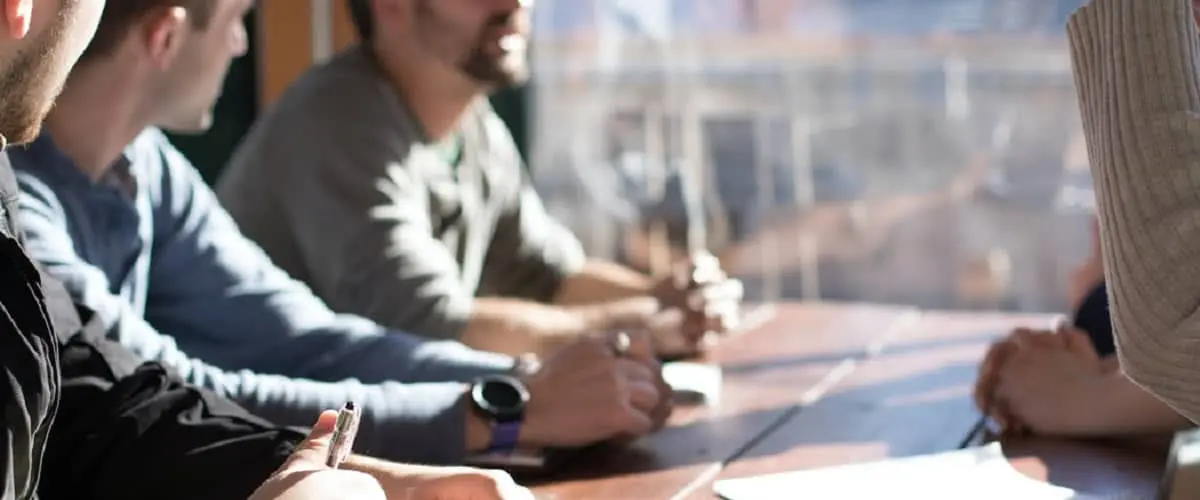 Board of Directors Resume
Create Your Job Winning Board of Directors Resume!
An expertly written Board of Directors Resume which highlights your best abilities and will help you to make a perfect impression on the one reading it.

Looking for the Best Board of Directors Resumes?
Applying for a board position can be a daunting task.
A Board of Directors Resume is a C-level resume that should include leadership, accounting and finance, legal, regulatory and governance, risk management, negotiation, strategy, people management, and industry knowledge.
That's why I'm here to help! I am a professional resume writer who will create an amazing resume that showcases all the skills and experience you bring to the table. The end result will be a document that clearly communicates how valuable you are to any company or organization!
It doesn't matter if it's your first time applying for a board position or if you have been doing it for years – I have helped people from all walks of life get their dream job at some of the most prestigious companies around the world!
A well-written resume is the key to success when applying for a board position. I have extensive experience in creating resumes that showcase all the skills and experience you bring to the table.
You want to be confident that your resume is in good hands, and I want you to have the best possible chance of getting the job you want. That's why I offer a 100% interview guarantee on all my services. If you're not happy with the final product, I will revise it until you are.
Board of Directors Resume Example
This Board of Directors resume example was written for a top executive. This Board resume sample demonstrates metrics-driven accomplishments to position this executive having for a top role on a corporate board.
Looking for a different C-Level Resume Sample? Here is more information on our Certified Professional Resume Writers and our Board of Directors Resume Writing Services.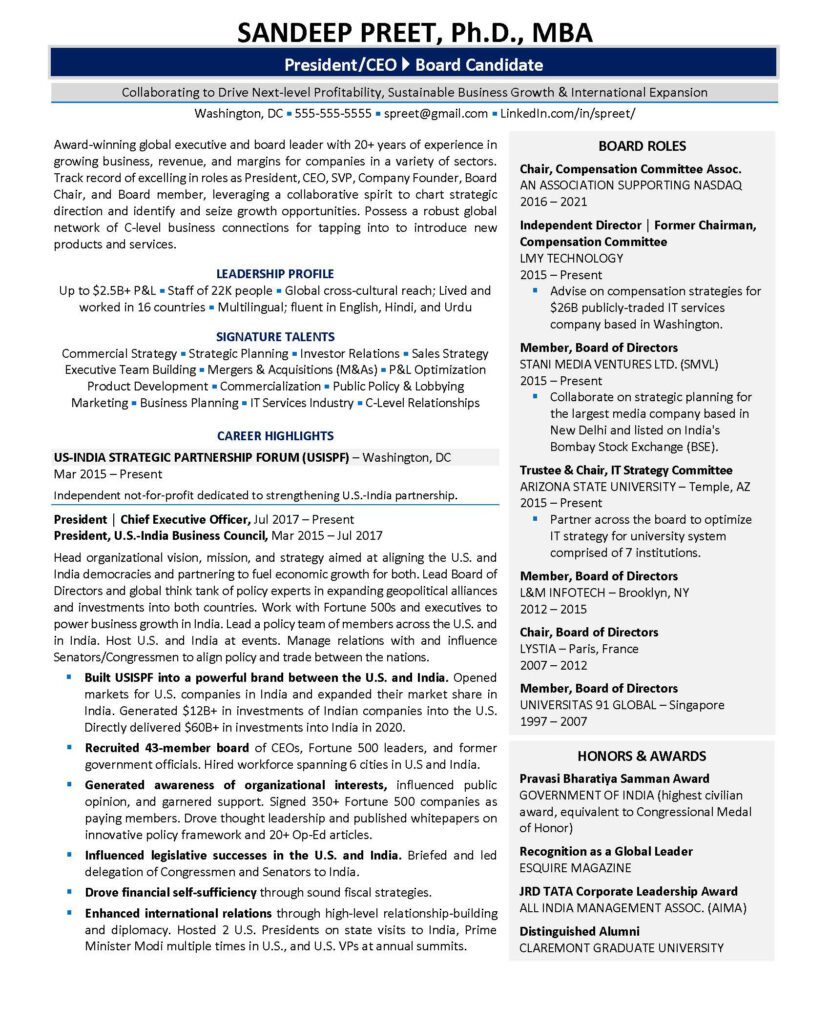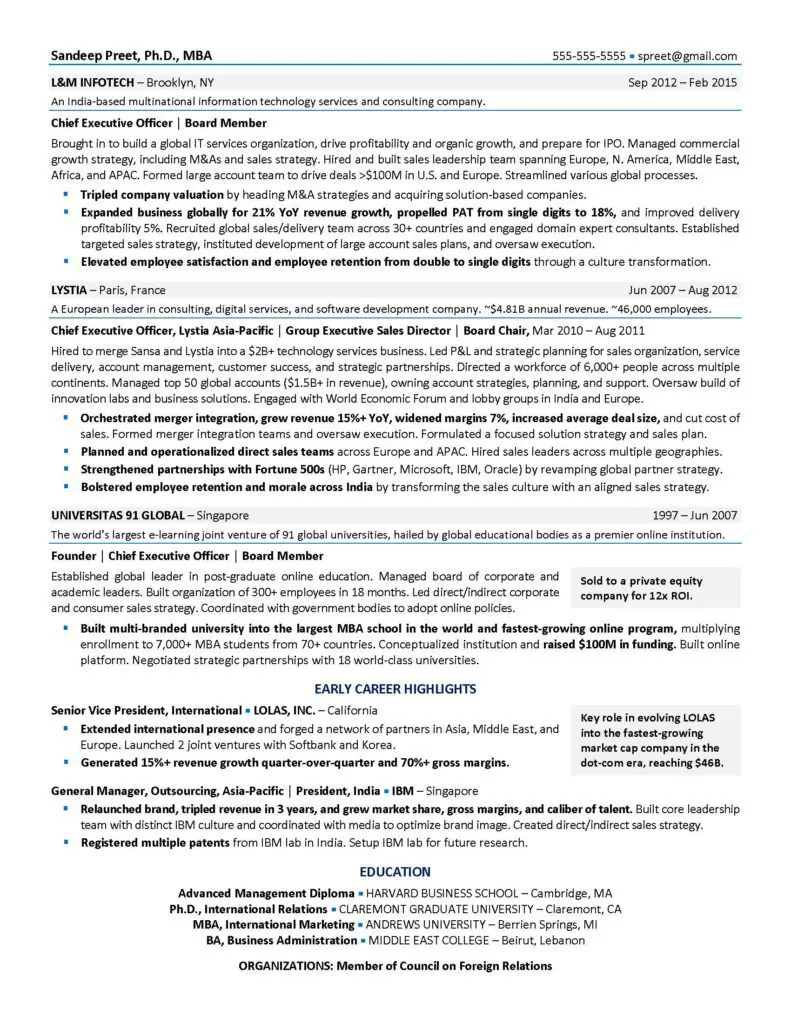 What can leaders aspiring to board roles do to prepare and position themselves for success?
Unfortunately, the skills required to work in the C-suite are not those that are required to be at the top table, especially as a non-executive. Taking on a non-executive role requires thought and planning about how to build the right network of like-minded people who share your goals in order to be able to contribute at this level.
By increasing your board experience, you will increase the chance of being selected for future positions.
The primary challenges facing every board are rapidly changing technology, market competition, government regulations, a scarcity of resources, and finding and retaining excellent personnel.
Your board of directors resume must demonstrate an understanding of these issues and your capacity to address them, just as your executive resume must.
Are you looking for a Board of Directors Resume? Let us help you land more interviews by helping you create the best resume for you. Speak directly with our CEO and Founder, Arno Markus to discuss how we can assist you!
Some of Our Top Resume Writing Awards