If you're eyeing the big leagues as a Chief Human Resource Officer (CHRO), you better make sure your resume is as polished as your people skills. Why? Because you're not just recruiting talent; you're the talent! Your CHRO Resume should clearly demonstrate the achievements and experience you have. It should highlight excellent verbal and written communication skills, strong interpersonal and conflict resolution skills. The best Chief Human Resources Officer resumes should show hard and soft skills.
Hard skills include technical skills, whereas soft skills could include good organizational skills and attention to detail or strong analytical and problem-solving skills. As a leader, the candidate also needs strong supervisory and leadership skills. The Chief Human Resource Officer (CHRO) is in charge of designing and implementing human resource policy in support of the organization's overall business plan and strategic direction, particularly in succession planning, staff acquisition, transition management, organizational development, and efficiency.
It is often difficult for a candidate to objectively present their accomplishments, but remember, it is vital to demonstrate how your achievements will benefit the company or organization. This self-exploration will also help you answer that age-old question, "Why are you the best candidate for this CHRO position?" our favorite interview question!
We've included for you below:
Real CHRO Resume Samples (that actually helped landing the CHRO role)

Detailed Guide for crafting the perfect CHRO resume

How to write powerful summary for CHRO Resume

How to showcase core competencies and work experience
Want to save time?
Let us help you land your next CHRO position by crafting the best resume or by managing your entire job search. Here's more information about our C-Level Resume Writing Services and Reverse Recruitment Service. Book a call today to speak directly with our CEO and Founder, Arno Markus!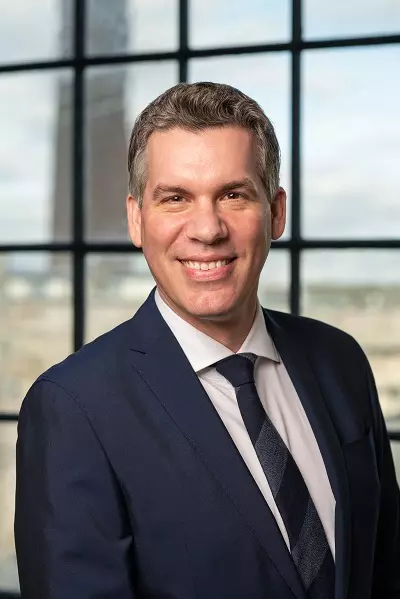 Arno Markus ​BA, MSc., CPRW
iCareerSolutions CEO and Founder
Arno Markus is a 20X Award-winning Certified Professional Resume Writer and founder of iCareerSolutions. Arno has worked with Fortune 500 Executives, North American Professionals, and Strategic-Thinking Leaders across all industries to assist them in landing Top Positions at Billion-Dollar Companies, Start-Ups, and everything in between.
""I am so excited to write this recommendation for Arno. When I first started writing my resume, I did not know where to start. I wanted something different and unique that would stand out to potential employers so I hired Arno. Arno did such an amazing job that he didnt just stop with writing my resume. Arno also helped re brand my image and my LinkedIn profile...""
Active Members of The National Resume Writers' Association (NRWA) │ The Professional Association of Resume Writers & Career Coaches (PARW&CC) │ Career Directors International (CDI) │ Career Professionals (CPC) │ Forbes Coaches Council
iCareerSolutions Multi Award-Winning Resume Service was honored to receive another International Resume Writing Industry's most prestigious "Overall Winner Award 2023" by the Professional Association of Resume Writers and Career Coaches. The Top Resume Writing Awards are based on Visual Formatting and Design, Personal Branding, Understanding Employer/Position Requirements, and powerful language use. These Awards represent the Best Professional Resume Writers in the US.
Here are a few of Our Top Resume Testimonials Arno is truly an artist with words when it comes to resumes, cover letters, and LinkedIn. After being displaced due to my company being purchased, I was convinced that I could write my resume, after not doing one for over 16 years, as well as create the perfect LinkedIn profile. I soon learned that my new resume and LinkedIn profile were not getting the attention that I expected. A trusted friend …
Chief Information Officer
Top Resume Writing Awards