This federal resume sample was written for a senior executive service candidate with 14 years of expertise in enhancing national park fiscal health, efficiency, and team performance.  Leading up to 120 cross-functional personnel, the executive foster a culture of accountability and shared success as well as experienced in managing budgets exceeding $40M and handling $80M in revenue.
John Smith, MBA
Mount Vernon, NY │ 555-555-5555 │ JohnMSmith632@gmail.com │ LinkedIn.com/in/johns
Senior Executive Service Candidate
Driving Vision, Strategy, & Direction for Park and Program Excellence
Offering 14 years of expertise in optimizing national park system fiscal health, efficiency, and team performance. Savvy strategist and proactive change champion who envisions and actualizes innovative programs that increase visitor volume, strengthen sustainability, and address specific community needs. Track record of building dozens of partnerships at federal, state, and local levels to advance park mission and shared organizational goals. Foster a culture of accountability, commitment, and shared success, leading up to 120 cross-functional personnel. Seasoned in negotiating funding and controlling budgets of more than $40M, as well as managing $80M revenue.
KEY SKILLS
Leadership │ Strategic Planning │ Change Management │ Hiring, Training, Coaching & Mentoring │ Outreach | Diversity & Inclusion │ Program Development │ Policy, Processes & Procedures │ Data Analysis │ Marketing | Process Improvement │ Partnerships & Alliances │ Joint Ventures │ Relationship Building │ Project Management | Budget Administration │ Operations Management │ Business Planning │ Workforce Planning │Contract Negotiation
TECHNOLOGY
MS Office │ Project Management Information System (PMIS) │ Facility Management Software System (FMSS)
LEADERSHIP EXPERIENCE
NATIONAL PARK SERVICE │ 2009 – Present
Preserves the natural, historic and cultural resources and values of the National Park System; cooperates with partners to extend benefits of natural and cultural resource conservation and outdoor recreation.
SUPERVISORY PARK RANGER – CHIEF OF INTERPRETATION, DETAIL │ Nov 2017 – Present
Full-time (40 hrs./wk.)
Spearhead parks and historic trail/parks management team in collaborating on operations and programming strategy, planning, and workforce decisions. Plan and manage budget, park use permits, operations, visitor centers, informational services, and programs. Develop off-site educational programs. Identify and seize partnership opportunities. Serve as park liaison between Alabama Historical Commission State Preservation Office (SHPO) and other historic preservation offices. Lead daily operational meetings and oversee all staff and volunteers. Allocate work assignments to Rangers and guides. Coordinate across divisions to maintain compliance with cultural resources law, regulation, and policy.
LEADING CHANGE
* Propelled visitation up 21% by adding 10+ interpretation programs based on analysis of usage and needs in visitor services supported by local universities, non-profits, and other partners.
LEADING PEOPLE
* Expanded employee coverage, advanced skills, boosted staff and park operational performance, and furnished opportunities for youth. Restructured organization to capitalize on individual strengths and foster employee growth; hired 6 FTEs and 14 seasonal employees; created new positions and placed 12 greening youth employees into vacant and new roles.
* Advanced performance of park-wide employees and built team unity:
   > Initiated training programs for new interpretive rangers and guides with new interpreter tours shadowed and audited by experienced GS-9 Interpretive Park Rangers.
   > Improved performance of interpreters having deficiencies identified through program audits by assigning peer coaches.
   > Introduced staff rotations and cross-training opportunities between sites.
   > Accelerated new and seasonal employee ramp-up by overhauling hiring and orientation to include provision of USB drives with NPS policy, Rules and Regulations, Historical resources, HR and interpretive information.
* Streamlined volunteer on-boarding and enlarged volunteer pool, raising social media presence and park visitors by steering Volunteer-in-Park program (VIP) and selecting new volunteer coordinators.
* Ensured proper and fair distribution of employee overtime hours by analyzing staffing priorities and program needs and introducing division overtime log book aligned with American Federation of Government Employees (AFGE) Collective Bargaining Agreement.
RESULTS DRIVEN
* Strategized cost recovery to minimize taxpayer liability while delivering on park goals and objectives. Planned, developed, and implemented all interpretive programs, initiatives, products, and services. 
BUSINESS ACUMEN
* Orchestrated numerous large-scale projects, coordinating with park-wide division managers, including historical celebration events such as annual Jubilee, Selma to Montgomery Annual Celebration for 20K attendees, Fly in – Celebration of the Tuskegee Airman, and Congress Woman Sewell Art Competition for 500 attendees.
BUILDING COALITIONS
* Teamed with Congressional staff and community partners to deliver on community and interpretive center goals for a new interpretive center, as well as film for two new interpretive centers – one at a university and one in Selma.
* Strengthened internal cross-department communication and collaboration, contributing in weekly senior management staff meetings and discussing divisional projects, issues, programs, financial resources, and challenges as well as working together to resolve issues.
* Partnered with Tuskegee University on collaborative effort with School of Architecture and Construction Science (TSACS) and a local community organizer to host two nationally recognized presenters to discuss race and diversity at the Tuskegee Airmen National Historical Museum.   
* Aided Tuskegee University to gain funding and develop historic preservation program, connecting department with Mather Building Arts & Craftsmanship High School in NYC  and authoring compelling letter of support for grant.
NEW YORK URBAN FELLOW, DETAIL │ Mar 2015 – Oct 2017
Full-time (40 hrs./wk.)
The Urban Agenda is designed to demonstrate how a coherent system of urban parks, programs, and partnerships can be deployed in an urban landscape. Assists NPS to work more effectively in designated U.S. cities on collaborative efforts that leverage and extend collaborative impacts.
Acted as a change catalyst between National Park Services' existing partners to build new partnerships with local and national communities. Managed and supervised teams in model cities to support regional and national-level programs. Collaborated with other model cities to pioneer programs focused on national partner access to key authorities and backbone organizations.
LEADING CHANGE
* Amplified program relevancy to new and diverse populations. 
* Delivered new education engagement programs for diverse youth groups and enhanced existing programs, working with park Senior Management Teams and staff to plan and organize activities and promotional activities. 
* Engaged city leaders and community organizations and identified change opportunities by leveraging asset mapping process and other tools to define values and strategic priorities.
RESULTS DRIVEN
* Strategically aligned NPS parks, programs, and resources with local communities' goals and visions, promoting a culture of collaboration aimed at removing barriers. 
* Engaged the general public and generated program awareness and interest through key role in designing and delivering public relations and communications plans, including gaining approval by WASO (Washington Support Office) to leverage social media.
BUSINESS ACUMEN
* Drafted and processed all General Agreements, Cooperative Agreements, Task Agreements, Partnership  Agreements, and Fundraising Agreements to implement all programs and partnerships.  Prepared grant applications and identified non-governmental funding sources. 
BUILDING COALITIONS
* Forged alliances with federal, state and local agencies, non-profits, businesses and other stakeholders to identify shared community goals and enhance communities' economic vitality, historic preservation, natural and cultural resources, outdoor recreation, youth and education opportunities, and urban design for sustainability.
* Built new partnerships with: The Mission Continues (Veterans), Eastern National, Every Kid In a Park, NPS Centennial Programs, Find Your Park initiatives, National YMCA, Groundwork USA, Student Conservation Association (SCA), Greening Youth Foundation (GWF), and Service Employment Redevelopment (SER Latino).
* Accolades National Youth Programs Director, Groundwork USA: "Floyd has lifted up the corps capacity of the Groundwork USA network and has been a channel for this organization to flourish.  Recently, he created a training opportunity at Tuskegee Airmen National Historic Site.  This represents the focus of the current DOI administration and shows that Mr. Myers is responsive not only to the needs of communities but of federal agencies as well."
CHIEF BUSINESS/PARTNERSHIP MANAGER, NEW YORK HARBOR PARKS │ May 2009 – Present
Full-time (40 hrs./wk.)
National Parks of NY Harbor includes the Statue of Liberty, Ellis Island, African Burial Ground, Grant's Tomb, Theodore Roosevelt Birthplace, Stonewall and Sandy Hook New Jersey; includes nearly 27K acres and welcomes 13M+ visitors each year.
Revitalized interagency alliances and partnerships, surging revenue in tourism, education, alternative transportation, recreation, and conservation for system of 10 parks with $40M+ operating budget and $80M annual Concessions revenue.  Headed collaborative revenue stream planning and resource pooling with superintendents, NPNH park managers, Washington Staff, Regional Staff and National, and Concessions Specialists. Facilitated Commercial Services business plans.
RESULTS DRIVEN
* Instrumental in securing $100M+ annually in partnership revenue by cementing relationships with nonprofit and for-profit organizations, coordinating grant requests, and monitoring in-house and trade publications to uncover grant opportunities.
BUILDING COALITIONS
* Key role in generating funds and optimizing efficiency and effectiveness by developing new funding opportunities, strategic partnerships, and relationships with local, state and federal agencies.
   >  Included City of New York, Army of Corps of Engineers, Statue Cruises, Brad Hill Enterprises, Eastern National, Groundwork USA, Student Conservation Association, National Wildlife Federation, Battery Park Conservancy, Growing a Wild, The Harbor Conservancy, and the National Park Foundation.
CITY OF MOUNT VERNON, NEW YORK │ Aug 2004 – May 2009
An inner ring suburb of 4.4 square miles and home to approximately 67,292 residents; 8th-largest city and 2nd most densely populated city in New York State; 11th most densely populated city in the U.S.
COMMISSIONER OF RECREATION – Department of Recreation │ 2005 – 2009
DEPUTY COMMISSIONER OF RECREATION – Department of Recreation │ 2004 – 2005
Full-time (40 hrs./wk.)
Headed multi-site recreational programming for culturally-diverse, 90K+ population, reporting directly to Mayor. Spearhead a comprehensive plan to enhance recreation, parks, and senior citizen programs and service to residents of all ages. Developed and marketed program. Shaped and administered operations plans and general management plans. Managed $500M in facilities, including upgrades, renovations, contract negotiation, purchasing, contractors, and compliance. Directed staff of 95 FTE and 150+ seasonal employees. Oversaw production of programs, including plays, concerts, film festivals, dance recitals, and music recitals. Negotiated local, county, and state government funding. Prepared and controlled annual $2.5M operating budget and capital project budget. Supervised purchasing, payroll, and budgeting for $3.5M+ in annual appropriations.
LEADING CHANGE
* Expanded resident recreation opportunities and program services by 50% over four years by introducing a Recreation Management System and steering needs-based development of comprehensive suite of programs and services to intersect with educational, cultural, social, and personal needs of a diverse community.
   > Revamped after-school programs, expanded Senior Citizens Recreation Programs two locations, multiplied number of Summer Breeze Concerts; produced new Playground Programs and Outdoor Movies Series.
   > Renovated and upgraded seven city-wide playgrounds with innovative and interactive equipment and a little league baseball field.
RESULTS DRIVEN
* Drove revenue by securing federal and state governmental contracts, assuring compliance with local/state bidding for goods and services.
LEADING PEOPLE
* Elevated employee morale and overall performance by issuing an open door policy.
BUSINESS ACUMEN
* Gained financial support through grant awards: $2.4M+ from Department of Labor for National Emergency Grant; $300K from DASNY; and $130K from USA Soccer Foundation for facilities management and capital improvements.
   > Orchestrated project plans, budgets, and contractor relations for redevelopment of a 4,000-seat stadium facility, as well as renovation of a state-of-the-art basketball park.
BUILDING COALITIONS
* Negotiated partnerships with Starbucks, Target, and Best Buy for participation and sponsorship of community outreach programs.
OTHER LEADERSHIP ACTIVITIES
EXECUTIVE BOARD MEMBER, Wartburg Adult Care Community │ 2011 – Present
Volunteer/Unpaid
* Enhanced new board member hiring and onboarding processes:
   > Launched orientation plan, supplying education on all operational aspects of care and service, fiduciary and advocacy responsibilities, history, and mission.
   > Advised Governance & Nominating Committee on proper coverage of professional backgrounds and expertise and broadening overall board diversity.
   > Recruited several new board members to the home and foundation boards.
   > Revised conflict of interest statement/process and conceptualized the principal management representative.
* Closed board member knowledge gaps through board education plan. Led board self-assessment survey; created work plans based on identified opportunities; prepared and presented educational sessions on trends/issues.
* Grew funding by $10M by establishing Investment Committee to identify pools of capital and approve asset policies; repositioned portfolio under new professional management.
* Initiated organizational vision and long-range planning process, including cultural and discreet initiatives, now pillars of the strategic plan.
* Created Board's Development and Real Estate/Infrastructure Committees, including statements of purpose and function and preliminary work plans.
* "We are pleased to have the benefit of Floyd Myers' unique business skills developing public and private partnerships from his long career in public service." –David Gentner, President & CEO, Wartburg Adult Care Community
CO-FOUNDER & PRESIDENT, Soul on Soul Productions, Inc. │ 1996 – Present
Manage finance, accounting, projects, and contracts for music and film production company.
* Worked directly with NBA, Nike, and MTV to develop and promote charitable fundraisers and sponsored community outreach programs.
* Developed key relationships and conducted commerce negotiations with major record labels, including Universal, Sony, Columbia, Uptown, Electra, Arista, RocaFella, Bad Boy, and J Records.
EDUCATION
Master of Business Administration (MBA), Finance, Risk Management & Insurance │ Walden University
Bachelor of Applied Science, Biology & Chemistry │ University of Maryland Eastern Shore
CERTIFICATIONS
Certified Diversity Change Agent │ U.S. Department of the Interior
CPR Certification
HONORS & AWARDS
Local Community Organizer │ Phi Beta Sigma Man of the Year │ Community Leader of the Year
ORGANIZATIONS
National Recreation and Park Association
National Park Foundation
Mount Vernon Downtown Merchants
Mount Vernon Chamber of Commerce
NAACP
American Cancer Society
Grace Baptist Church, Mount Vernon
BOARD MEMBER, Young at Arts
Phi Beta Sigma Fraternity, Inc.
Progressive Lodge, Free and Accepted Masons
Federal Resume Example II
This federal resume sample (included below) was written for a senior finance expet with 20 years of expertise in leading ful scale financial operations in federal sector.
JOHN CARTER
Temple Hills, MD 12344
555-555-5555
jcarter555@gmail.com
Veteran: U.S. Marine Corps
Security Clearance: Secret
Target Job: Senior Program Analyst
Job Announcement Number: USJ2023624
Senior Budget Analyst
DRIVING SOUND FISCAL OPERATIONS & BUDGETS UP TO $7.2 BILLION
Offering 20 years of expertise leading full-scale financial operations in the federal sector, driving appropriate budgeting, maximization of funds, internal controls, and insightful budget reporting. Savvy analyst and strategist, able to secure funds and align budget preparation to yield proper coverage of critical programs, projects, and initiatives; managed budgets of up to $7.2B. Trusted business partner who advises colleagues and stakeholders on financial and budgetary matters. Excel at streamlining procedures by identifying and seizing process improvement opportunities. Compliance knowledge of General Accountability Office (GAO), Office of Management and Budget (OMB), A-11/A-123 Circulars, and the U.S. Treasury.
Budget Analysis | Financial Analysis | Strategic Planning | Forecasting | Fiscal Operations Management | Reporting | Cross-Functional Collaboration | Project Management | Problem Solving | Cost Control | Account Management | Key Performance Indicators (KPIs) | Stakeholder Engagement | Interpersonal Communication | Presentations | Team Leadership | Briefings | Regulatory Compliance | Risk Mitigation | Resource Allocation | MS Office Suite
EXPERIENCE
Senior Budget & Financial Analyst
Marathon TS
Washington, DC
01/2019 – Present
Manage portfolio for the Farm Production and Conservation – Business Center (FPAC – BC); Financial and Portfolio Management at U.S. Department of Agriculture (USDA). Oversee financial and budgetary internal control processes and portfolio management for appropriation, revolving fund. Manage financial resources with private and public entities' fund allocations of human capital, shared services systems and integration, and lifecycle support and funding.
— Ensure seamless, sustainable operational processes by managing portfolio performance measures, including financial and process work flow structures for government-wide and private industry shared services, services infrastructure, and systems implementation. Maintain and leverage Oracle and Salesforce data analytic tools for agency and departmental reporting, funding for human capital, and project resources
— Measure and optimize fund portfolio lifecycle and earned value management (EVM) by analyzing projects and investments financial reporting for internal financial service and labor agreements, unit cost development, economies of scale, and inter-agency agreements for shared services
— Provide budget change requests (BCRs) for leveraging resource realignment of shared services for portfolio management focusing on Department Modernization Enhancements (DME) the Operation & Maintenance (O&M) analysis for IT dashboard for major and minor Investments
Senior Budget & Financial Analyst
Integrated Financial & Accounting Solutions (IFAS)
Washington, DC
01/2017 – Month/2018
Led Contributed in managing Program Support Center (PSC) portfolio, Financial Management Portfolio (FMP), and Program Business Portfolio (PBO) at Department of Health and Human Services (DHHS). Coordinated internal financial and process controls. Oversaw portfolios related to appropriation, revolving fund, and service/supply fund allocations of human capital, shared services systems/integration, and lifecycle support/funding. Directed efficient governmental shared services, service infrastructure development, and systems implementation. Leveraged data analytics to prepare reporting on human capital and project resources. Collaborated to steer revolving fund portfolio lifecycle. Reported on finance using Service and Labor Agreements for revenue, Unit Cost Development, Economies of Scale and Inter-Agency Agreements for shared services.
— Improved financial efficiency and resource effectiveness to enhanced coverage of unfunded projects, high-profile IT infrastructure, portfolio management, and daily operations. Revamped financial tracking templates for Service Supply Fund and Unfunded Categories' fund portfolio lifecycle
— Strengthened accuracy of directors' revenue reports to facilitate reallocation of funds to areas of need by reviewing revenue accounts monthly and comparing with database and Oracle reports
— Meticulously maintained a spreadsheet of Net Operating Results; summarized content, including quantitative data used by DHHS clients and colleagues to keep operational plans aligned with budgeted funds of $85M+ and full-time equivalent (FTE) ceilings of over 50
— Created and maintained internal IT Component Budget Execution spreadsheets of over $200M including Capital Reserve Accounts to keep programs compliant with their itemized plan amounts
— Partnered with program POCs to troubleshoot in instances when unfunded system-critical issues arose to reallocate and realign valuable resources to maintain fiscal soundness
— Consulted across financial management domains, including Trust Funds, Discretionary Funding and Mandated Funding by the House, Senate and Conference to deliver support
— Evaluated KPIs and financial ratios to interpret data using tools and industry acumen logically
IT Strategist and Capital Planner
22nd Century Technologies, Inc.
Washington, DC
07/2017 – 12/2017
Coordinated Investment Management Division (IMD), Capital Planning (CPB), and Investment Branches (CIB) IT portfolio functions at Housing Urban Development (HUD). Drove financial and budgetary internal controls and processes, managed project portfolios for appropriation and authorization allocations for human capital, IT systems/integration, and project funding. Adhered to regulatory compliance according to GAO, Treasury, Federal Accounting Standards Advisory Board (FASAB); Statement of Federal Financial Accounting Standards (SFFAS) 6
(General Property, Plant & Equipment) & 10 Internal Use Software (IUS).
— Delivered more robust and detailed view of Operations & Maintenance (O&M) funding and Development Maintenance & Enhancement (DM&E) by revising funding tracking and maximizing financial and budgetary internal control processes and project portfolio management
— Opened transparency into spend plans and enhanced flexibility for $302M by steering collaborative design of a report for eCPIC funding for projects
— Boosted clarity in data report of internally-used software for O&M and DME projects for $14M+ by making data compatible with OMB mandate for Technology Based Management
— Managed IT portfolio lifecycles through to execution, project/investment assessment and reports via Electronic Capital Planning and Investment Control System (eCPIC), IT Dashboard and HUD's internal investment domains
— Finalized portfolio management and investment decisions using predictive analytics
— Supported Enterprise Portfolio Management and Investment Review Board processes, including IT investment dashboard scoring, PortfolioStat operations, and data inventory control
Budget and Financial Analyst IV
Advance Decision Vectors, LLC
Washington, DC
09/2016 – 01/2017
Collaborated on team governing end-to-end budget lifecycle for crucial IT infrastructure, cybersecurity, and administrative expense accounts for Department of Commerce (DOC), Office of the Chief Information Officer (OCIO) IT Budget Management Team (ITBMT). Coordinated fiscal internal controls and project portfolio management operations for human capital, IT systems/integration, and project lifecycle funding. Teamed to drive agency financial performance, manage spending, invoicing, and project multi-year finances. Aided in strengthening portfolio management measures.
— Eliminated product redundancy by overhauling reporting/management of data tool for labor/non-labor category
— Expanded funding availability by simplifying reporting and researching Undelivered Orders (UDOs) and Unliquidated Orders (ULOs) to locate potential repurposing of fund requests
— Developed tool for client, program, execution requests based on spend plans and drawdown of funding
— Improved cyber security, IT infrastructure and systems implementation performance to streamline reporting; used data analytic tools for agency and departmental reporting on human capital, resources, and daily operations
— Prepared/evaluated payroll projections for Salaries & Expenses (S&E) and Working Capital Fund (WCF), $15.7M
–Audited Undelivered Orders (UDOs) and Unliquidated Orders (ULOs) of $12M+ for GAO inquiries and resolved majority of completed projects on the USGL.
Program Analyst
Department of Labor
Washington, DC
06/2009 – 04/2016
Organized operations to execute end-to-end budget lifecycle of critical administrative expense accounts for Office of the Assistant Secretary for Administration and Management (OASAM), Departmental Budget Center (DBC), Financial Management Operations (FMO) and Office of the Solicitor (SOL). Established financial and budgetary internal controls to manage appropriation and authorization of human capital, contract, and project funding. Prepared obligating and reimbursable funding requests for reimbursable SOL litigation services of over $12M for the INA Fraud Fund, H2B, Energy Part B and E, FECA and the Ombudsman
— Assessed over 730 detailed staff payroll projections, totaling over $225.7M in salaries and benefits for SOL for litigation purposes; offered legal guidance as needed
— Prepared and executed assigned fiscal matters for SOL, including five major budget processes totaling over $156M
— Formulated a useful cost-benefit analysis of proposed budget and program actions and how each impacted other Solicitor account elements essential for funding mission-critical initiatives
— Satisfied Presidential mandate for the American Recovery & Results Act (ARRA). Activated and initiated compliance reporting of 22 FTE labor and non-labor costs and reporting mechanism by program and position and duties assigned by each agency within SOL.
— Clarified and streamlined travel guidelines for Solicitor's office of 12 agencies and 7 regional offices by composing standard operating procedure and desk reference.
— Enhanced tracking tool to identify funding for reallocation by integrating salary lapse tracking and remaining spend plans
— Restructured Salary & Benefits, Non-Personnel Services, Reimbursable Reporting Tools and Agency Spending Plan Tools to increase overall efficiency
— Condensed 1,000+ financial codes to 50 codes for agency financial tracking. Streamlined contract tools through Shared Services, Mutual Services Agreements, and Reimbursable Tools as a key player within the Agency Procurement Contracting workgroup
Budget Analyst
Department of Labor
Washington, DC
11/2005 – 06/2009
Developed, justified, and introduced expense accounts for Office of the Assistant Secretary for Administration and Management (OASAM), Office of Departmental Management Budget Programs (ODMBP), adjudicatory agencies, the Office of the Chief Financial Officer (S&E and Working Capital Fund) Regions, Ombudsman, and the Federal Executive Board (FEB). Advised on cross-cutting procedures for use with assigned budget account(s) that funded the use of personnel and project resources within the Department of Labor. Managed accounting and budgeting for the DOL Departmental Electronic Budget System (DEBS).
— Instituted monetary strategies to increase efficient use of program and project funding to ensure achievement of mission-critical short- and long-term Presidential, Senate, House, and Conference goals
— Offered recommendations for cost-cutting measures to assigned budget accounts, guaranteeing accomplishment of OCFO missions of financial stability, proper resource utilization, and seamless system integrations
— Developed cost-benefit analysis of proposed budgetary and program actions and their impact on other components for Salary & Benefits and case performance workload measures, primarily case backlog reductions
— Advised senior staff by conducting reviews within ODMBP to maintain sufficient controls under directives issued by federal agencies including DOL, GAO, Office of Management and Budget (OMB), Office of Inspector General within DOL and the Treasury
Senior Budget Analyst
Department of Labor
Washington, DC
05/2004 – 11/2005
Oversaw all key administrative expense accounts and appropriations for Office for the Assistant Secretary for Administration and Management (OASAM), Departmental Budget Center (DBC) within Department of Labor. Managed all aspects of budget lifecycle. Analyzed and distributed strategic plans at Department and Agency levels aligned with President's Management Agenda and House, Senate, and Conference legislation. Advised Program Directors and Budget Officers on budget policies/procedures; touched on programs, federal laws, and DOL
Departmental, Presidential and Congressional policies. Assessed past performance of specified DOL programs as needed. Authored memoranda, letters, ad-hoc reports, analyses, and other forms. Developed briefing materials. Leveraged financial reports to justify costs for a group of assigned offices, used during budget formulation.
— Prevented $150K per day in fines by gaining compliance with and submitting House and Senate mandate for New Starts Projects report a week ahead of short time frame.
— Briefed Agency Directors and Program Managers on budget contents, fiscal year financial performance obligations, expenditures and projections for resources program progress
— Automated budgeting, including Departmental, OMB and Congressional submissions; confirmed that required exhibits for each submission complied with MAX, OMB A-11 Circular(s) and guidance memoranda at each phase
— Performed a cost-benefit analysis of proposed budgetary and program actions and how they impacted other components within the Departmental Management account for Salary & Benefits and Agency project requests
— Proved vital during the implementation of OCFO IT systems
— Finalized SF-132 Apportionment/Reapportionment Documents to facilitate Departmental Management (DM) allotment process, operating and staffing allocation budgets in compliance with policies/performance measures.
Senior Budget Analyst
Department of Transportation
Washington, DC
12/2002 – 05/2004
Analyzed and summarized programs across various modes of transportation accounts within Office of the Secretary of Transportation (OST), including Federal Transit Administration (FTA), Federal Motor Carrier Safety Administration (FMCSA), and National Highway Traffic Safety Administration (NHTSA). Maintained compliance with authorizing and appropriation legislation, financial limitations, regulations, and budgetary stipulations of Senate, House and Conference legislation, along with Transportation Equity Act for the 21st Century and SAFETEA (Six-year Reauthorization Legislation). Tracked progress of New Starts Program Full Funding Grant Agreements (FFGAs), Existing Small Starts Construction Grants, Projects Under Construction and Small Starts Projects for Consideration.
— Regulated governance of program and project funding to achieve short- and long-term goals for supplemental requests performance; achieved results of Presidential-mandated projects for FTA Section 5309 Capital Investment Program Projects of over $7.2B
— Prepared data analytics and memoranda for agency management and program staff briefings; discussed operations related to the Department Office of Budget, OMB officials and Congressional staff
— Managed at least two modal Operating Administrations (OA) within the Department of Transportation and analyzed operating administrations to develop budget recommendations
Senior Budget Analyst
Department of Housing & Urban Development
Washington, DC
07/1998 – 12/2002
Headed budget administration for Office of the Chief Financial Officer (OCFO), Office of the Assistant Chief Financial Officer (CFO) for Budget, and Administration Expenses Division of HUD, including illustrating budget scenarios based on continuing resolutions, used to propose funding efforts to these entities. Assessed and made suggestions regarding staffing and funding. Finalized determinations and projections using financial reports and reasonable costs/benefit analyses. Monitored allotments, operating, and staffing allocation budgets.
— Consolidated monthly, quarterly and annual evaluation of Departmental funds status; presented alternatives to resolve issues based on Continuing Resolutions, done per Government Performance and Results Act (GPRA) of 1993
— Advised Program Managers on allotments while upholding accuracy of specialized treatments, supporting narrative justifications and conforming to budgetary guidelines
EDUCATION
Doctor of Education Courses – Organizational Leadership, emphasis in Leadership Management
Grand Canyon University, Phoenix, AZ
2016
Master of Public Administration (Magna Cum Laude)
DeVry University, Keller Graduate School of Management, Crystal City, VA
2010
Master of Business Administration (Cum Laude)
Averett University, Danville, VA
2001
Bachelor of Science in Economics
Virginia Military Institute, Lexington, VA
1988
TRAINING
Government Small Purchase Card (2014, 2015)
GSA SmartPay Travel Card Training (2014)
E-2 Travel Module (2013)
IT Systems Integration (2010)
DOL Financial Management & Procurement (2010)
Public Policy Formulation & Implementation (2010)
Government & Nonprofit Accounting (2010)
Intergovernmental Management (2010)
Management Systems (2009)
Governmental Budgeting & Finance (2009)
Managerial Applications of IT (2008)
Contract & Procurement Management (2007)
General & Managerial Accounting (2000)
HONORS
Budget and Performance Integration Team Award
Department of Labor
2005
Secretary's Exceptional Achievement Award
Department of Housing & Urban Development
2001
Outstanding Performance Evaluation Award
Department of Housing & Urban Development
2000, 1999, 1998, 1993
Certificate of Accomplishment in Financial Management
Department of Housing & Urban Development
1999
On the Spot Award
Department of Housing & Urban Development
1998
Leadership and Development Award
Department of Housing & Urban Development
199
If you're interested in getting a federal job, writing a federal resume will give you an edge over the competition. While few companies specialize in federal resume writing, the resume writing professionals at iCareerSolutions have over 30 years of experience in federal resume writing. Here are some tips for writing a federal resume.
Ensure the information provided in your federal resume matches the vacancy. Ensure that you provide quantifiable data and specific achievements. If you're not familiar with federal resume writing, review our federal resume template, or hire professionals who can create a document that wins you the interview. Ensure to follow the application process for federal positions, paying special attention to essay requirements and additional questions. Finally, be mindful of the deadline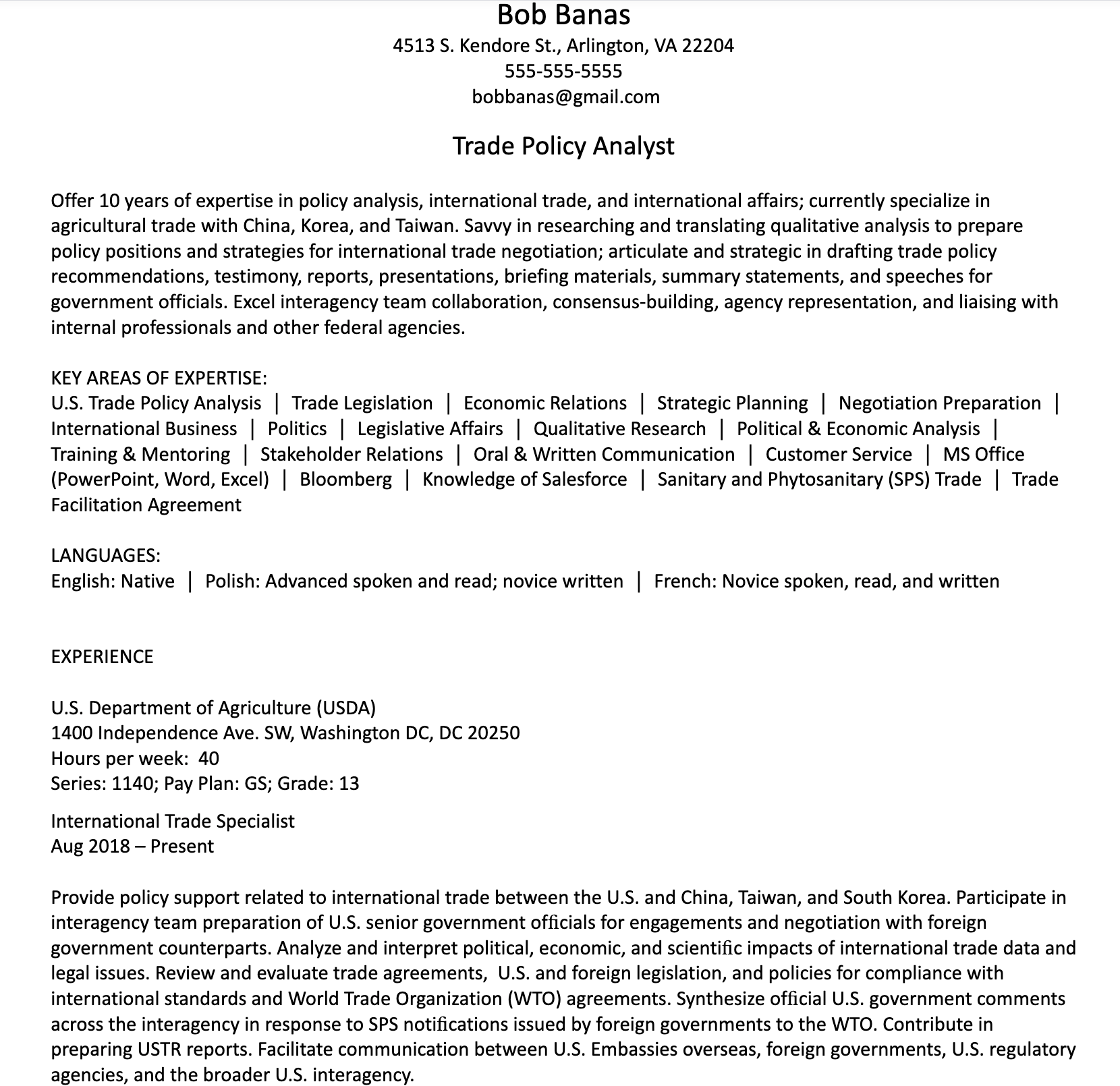 How is a federal resume different from a regular resume?
A federal resume is different from a regular (private sector) resume in several ways:
Length and detail: Federal resumes are generally longer and more detailed than private sector resumes. They require extensive information about work history, education, and qualifications, while regular resumes are often concise and limited to one or two pages.

Format: Federal resumes follow a specific format that highlights the applicant's qualifications for a government position. Regular resumes can be more flexible in terms of format, with various styles and designs depending on the industry or personal preference.

Job Announcement Number: In a federal resume, you need to include the job announcement number from the job posting, which is not necessary for a regular resume.

Content: Federal resumes require comprehensive descriptions of work experience, with specific duties and accomplishments, as well as hours worked per week. Regular resumes often focus on brief summaries of work experience and emphasize transferable skills.

Personal information: Federal resumes may include more personal information, such as Social Security number and citizenship status, which are typically not included in private sector resumes.

Veterans' Preference: Federal resumes give the option to include veterans' preference information, which is not applicable to regular resumes.

Submission: Federal resumes are typically submitted through the USA jobs website, the main portal for applying to federal government positions, whereas regular resumes are submitted through various channels, such as job boards, company websites, or email.

Tailoring: Both federal and regular resumes should be tailored to the specific job posting, but federal resumes may require more extensive customization to meet the unique requirements or preferences of different agencies and positions within the government.
What is the best format for a federal resume?
The format of a federal government resume differs greatly depending on the type of job you are applying for. Federal resumes for new employees are likely to highlight relevant educational credentials and internships. Federal resumes for experienced employees, on the other hand, will focus more on skills and experiences. 
Listed below are the most important components of a federal resume: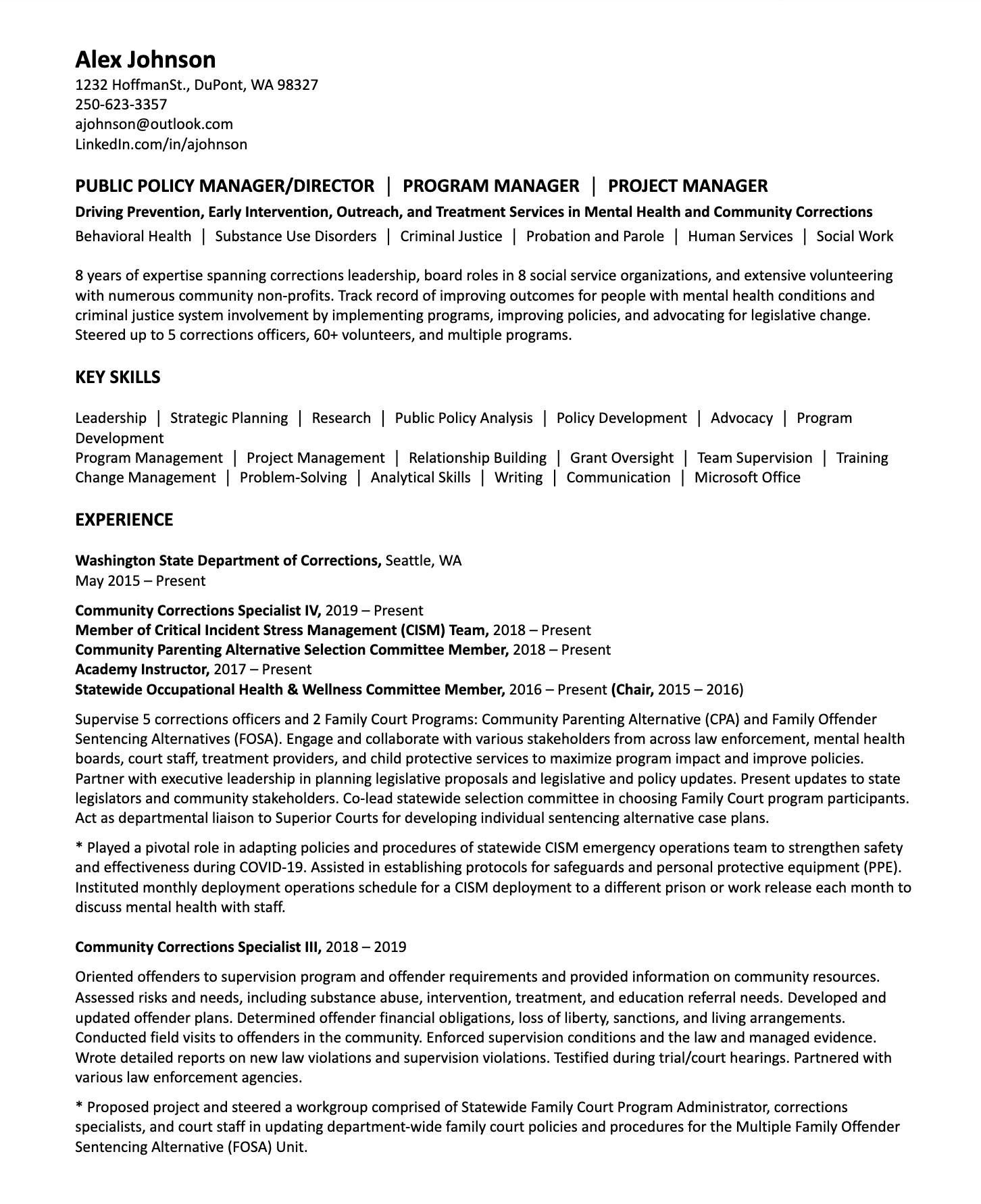 Reverse chronological order: Firstly, you should prioritize the most recent work experience and training. The format of a federal resume should be in reverse chronological order. Increased details are also appropriate for recent, relevant work experience. Format these sections in bullet or paragraph format. You should avoid including irrelevant information on the first page of your resume.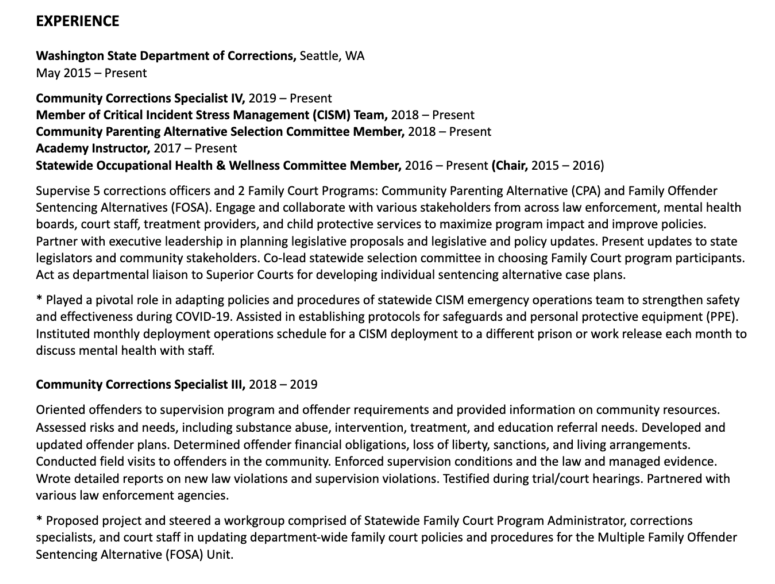 Use clear headings and subheadings: Organize your resume using headings and subheadings, such as "Personal Information," "Work Experience," "Education," "Additional Skills," and "References." This makes it easier for the hiring manager to navigate through your resume.
Highlight your skills: A federal government resume should show the hiring manager that you have the skills and qualifications for the position. It must be clear that your skills and experience match those of the hiring manager's needs. Use the job description to identify the required skills and qualifications. List these skills in order of importance, and be sure to include examples of how you have used these skills in previous jobs. Use bullet points to describe your work experience, accomplishments, and responsibilities. This improves readability and allows the hiring manager to quickly scan through your qualifications.
Use persuasive language when writing your federal resume. The goal is to get the hiring manager's attention and land the interview. Use strong verbs such as "created," "managed," "improved," and "resolved." Be sure to proofread your resume for grammar and spelling errors. The federal government is a stickler for detail, so make sure your resume is flawless.
Consistent formatting: Ensure consistency in font style, font size, and spacing throughout your resume. This creates a professional appearance and improves readability.
Use keywords from the job posting: Incorporate relevant keywords from the job announcement into your resume. This helps demonstrate your suitability for the position and can increase your chances of passing through the initial screening process.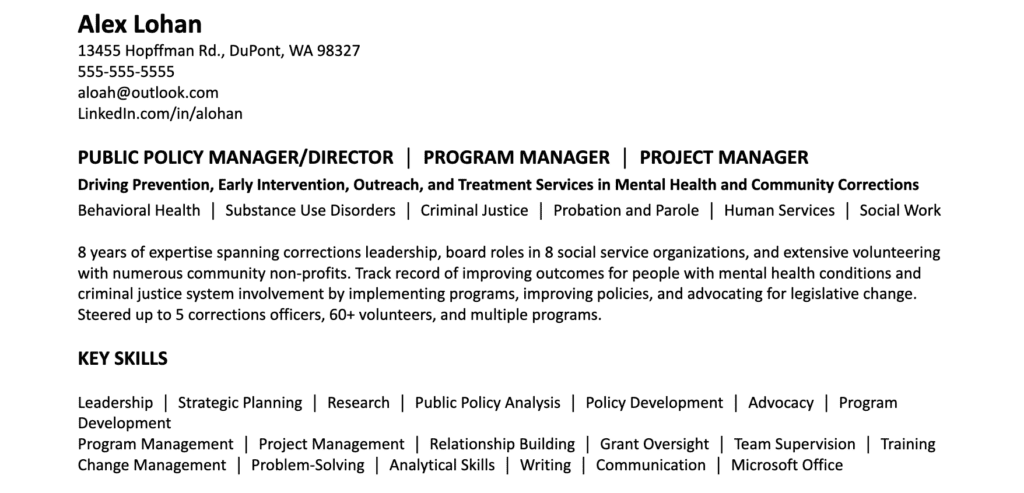 Highlight achievements: When constructing your federal resume, make sure to include achievements relevant to the job description. Include any special recognition and quantify them in your achievements list. If you have worked for the Department of Defense, state your security clearance information. Alternatively, if you want to join NASA's mission, state your security clearance and where you are currently employed. If you have a background in the military, add details about your military career in your federal resume.
When listing achievements, it is important to provide examples that demonstrate your abilities in managing time and money. For example, you could list your 25 percent efficiency improvement from the previous year or a prospecting letter that resulted in $25,000 in donations. If you've been responsible for a large amount of work, include examples of how you've managed it, such as when you managed a student organization budget. If you've been responsible for writing hundreds of news releases under strict daily deadlines, you should include this detail as well.
Include Education and Certification Section: When writing a federal resume, you should provide additional information about your education, especially if it is for a federal job. The required information includes your GS grades, number of credit hours, date of completion, citizenship, and security clearance. Federal government hiring managers can evaluate your qualifications based on these elements. You can draw from the job description language and emphasize your highest GS grade. If you have any honors or special recognition, you should include them on your resume.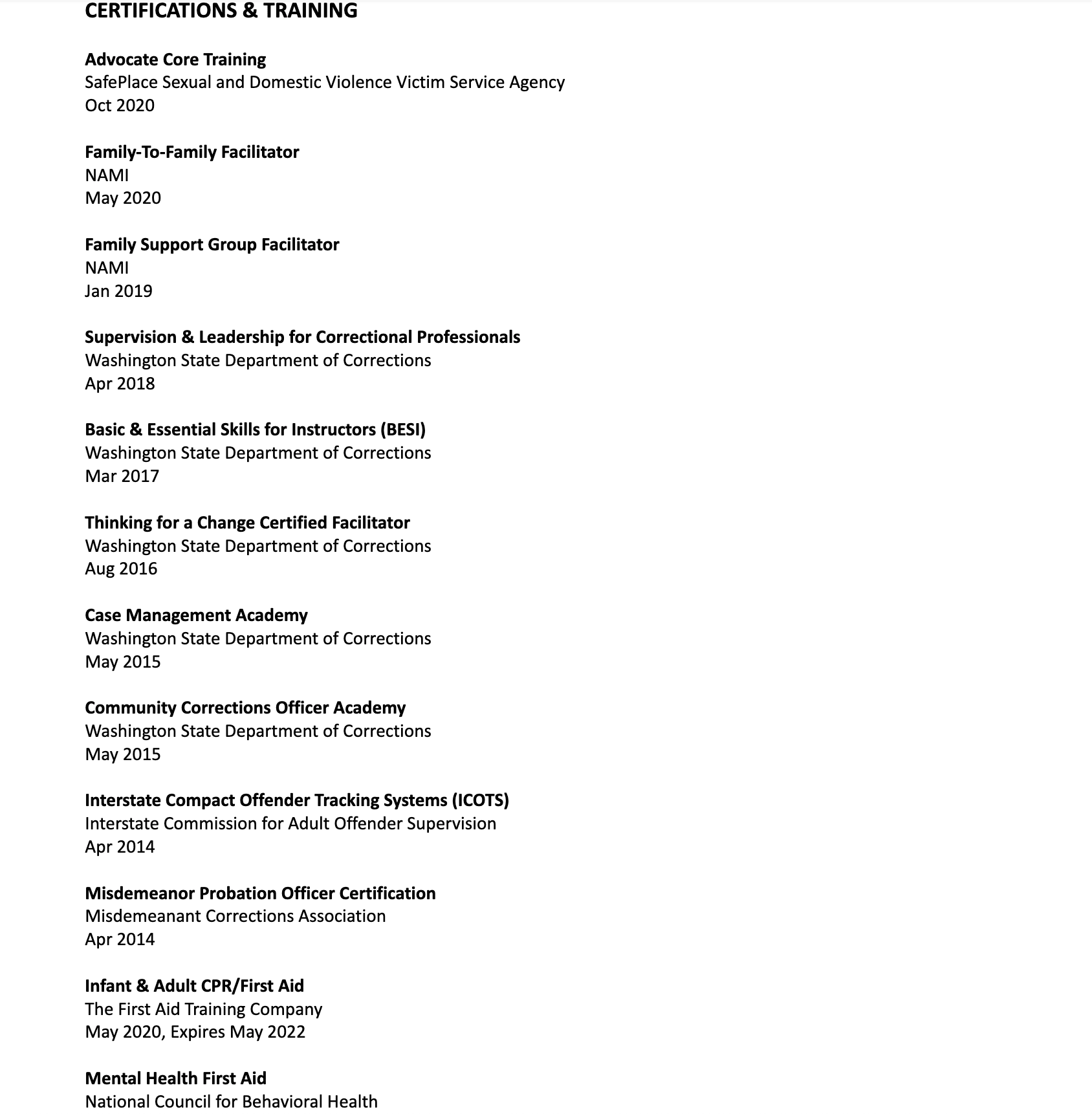 What should you not put on a federal resume?
When crafting your federal resume, it is important to remember that less is more. Your goal is to create a document that is clear, concise, and free of any errors. You should avoid including certain types of information, for example:
Information that is not relevant to the job or is outdated
Personal information, such as your age, marital status, or religious affiliation
Salary information or reasons for leaving previous jobs
Exaggerations or false information
References
How do you list a GS level on a resume?
To list a GS level on a resume, you should include the grade level and pay scale for the position. For example, "GS-11, $54,028 per year." If you are applying for a federal job, you should include your GS level on your resume.

Is it necessary to hire a federal resume writer?
A federal resume writer can be a valuable asset in helping you create a strong, effective resume for government positions. A professional federal resume writer can help you showcase your achievements in a way that demonstrates your value to potential employers, using quantifiable metrics and clear language to highlight your impact.
Here are the main considerations for hiring resume writers:
How will I work with them?
Do they offer one-on-one consultations and revisions?
What guarantee do they offer on their work?
Key Takeaway:
Even if you are given free templates for federal job resumes, it is difficult to write content. Can anyone explain their abilities to someone in their own words? It's a simple fact that people cannot truly explain what they do to their friends, family, and children. It is only possible through a good resume writer. A resume is not an autobiography of your career, it is really a snapshot of your career that is targeted towards a particular executive-level position.
Here are a few of our Top Resume Testimonials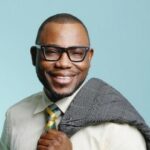 I highly recommend Arno Markus for his professional and efficient resume-writing services. He has a keen understanding of the job market and knows how to showcase a candidate's strengths and qualifications. His attention to detail and personalized approach to each client sets him apart from others in the industry. I would recommend Arno to anyone looking to improve their resume….
Chief CyberSecurity Officer
Top Resume Writing Awards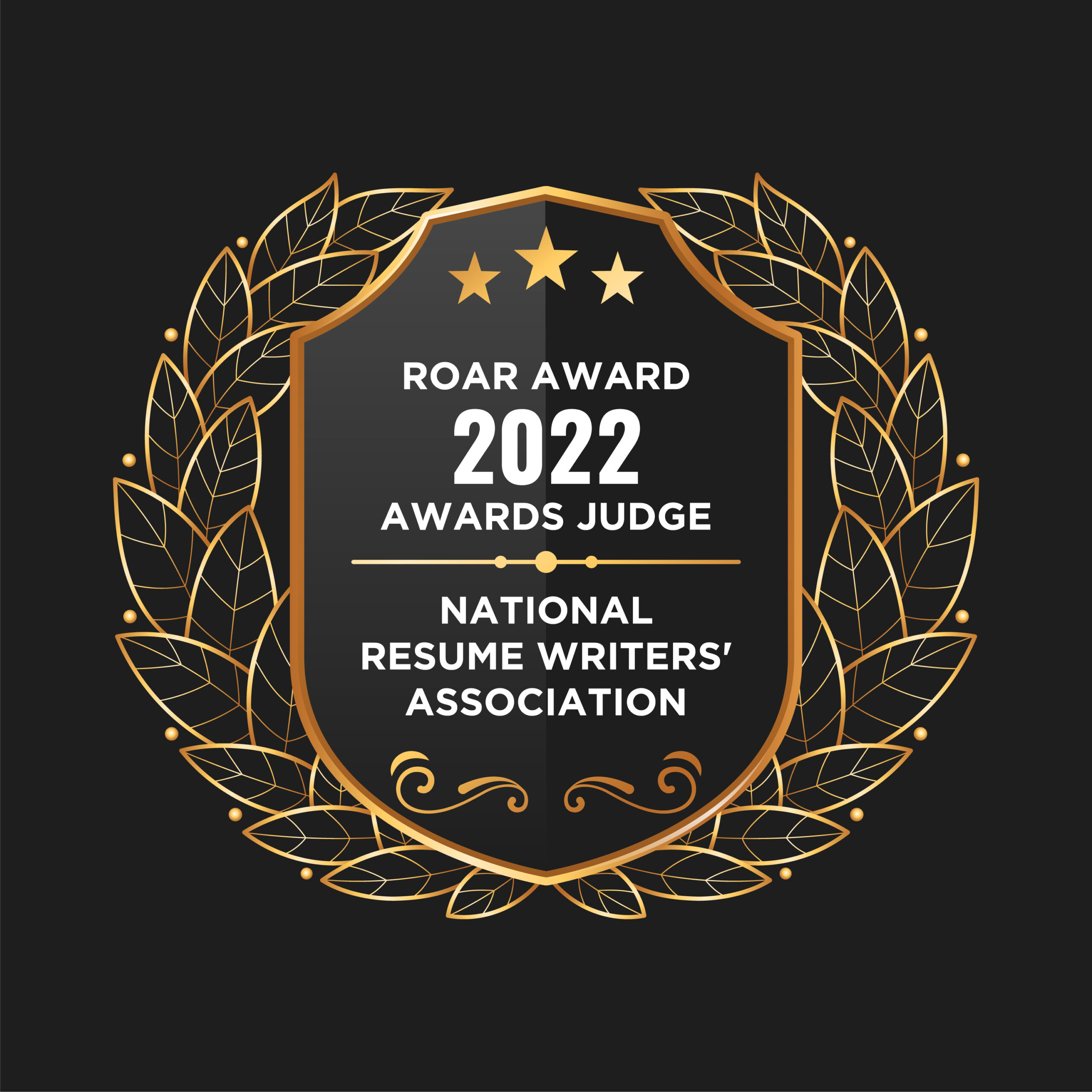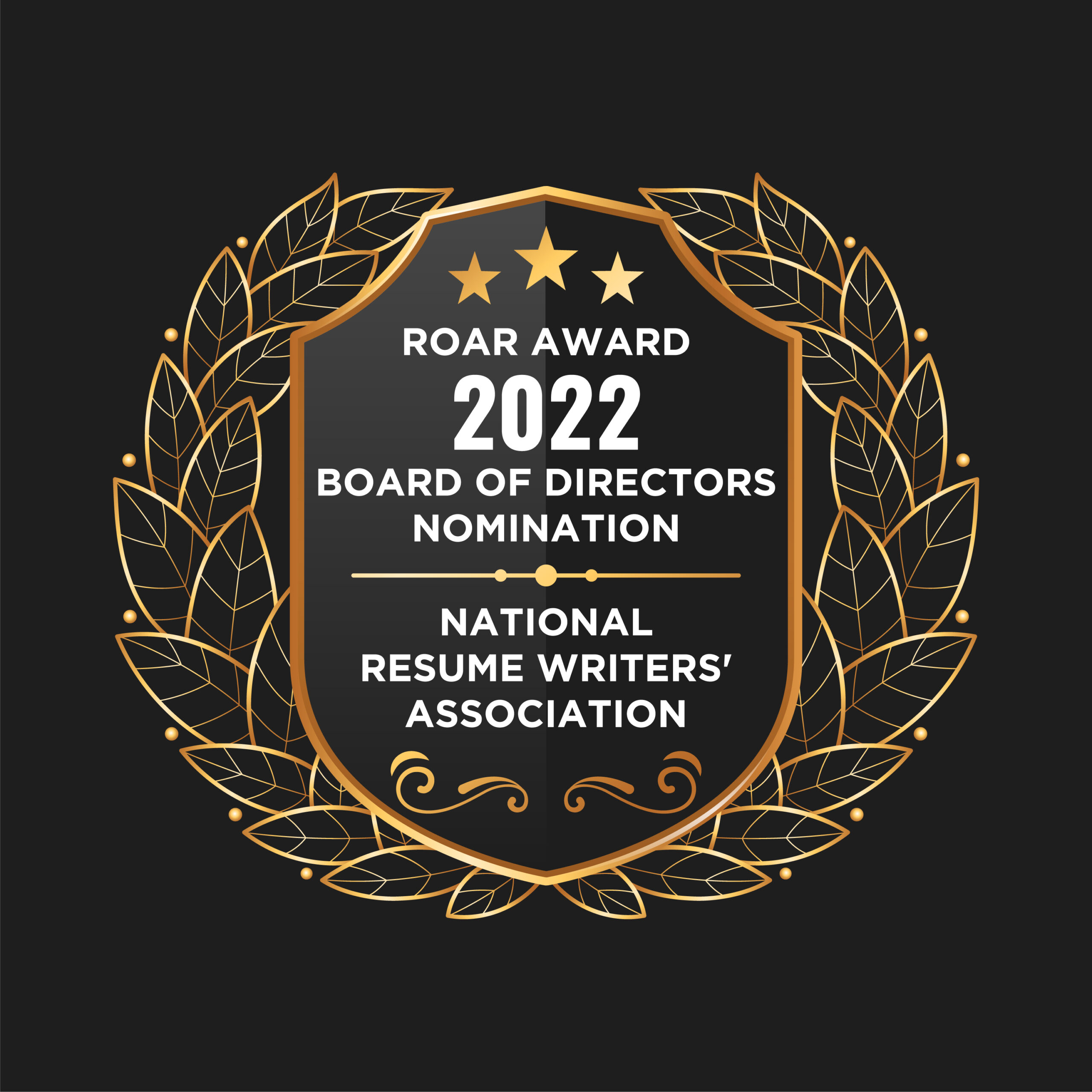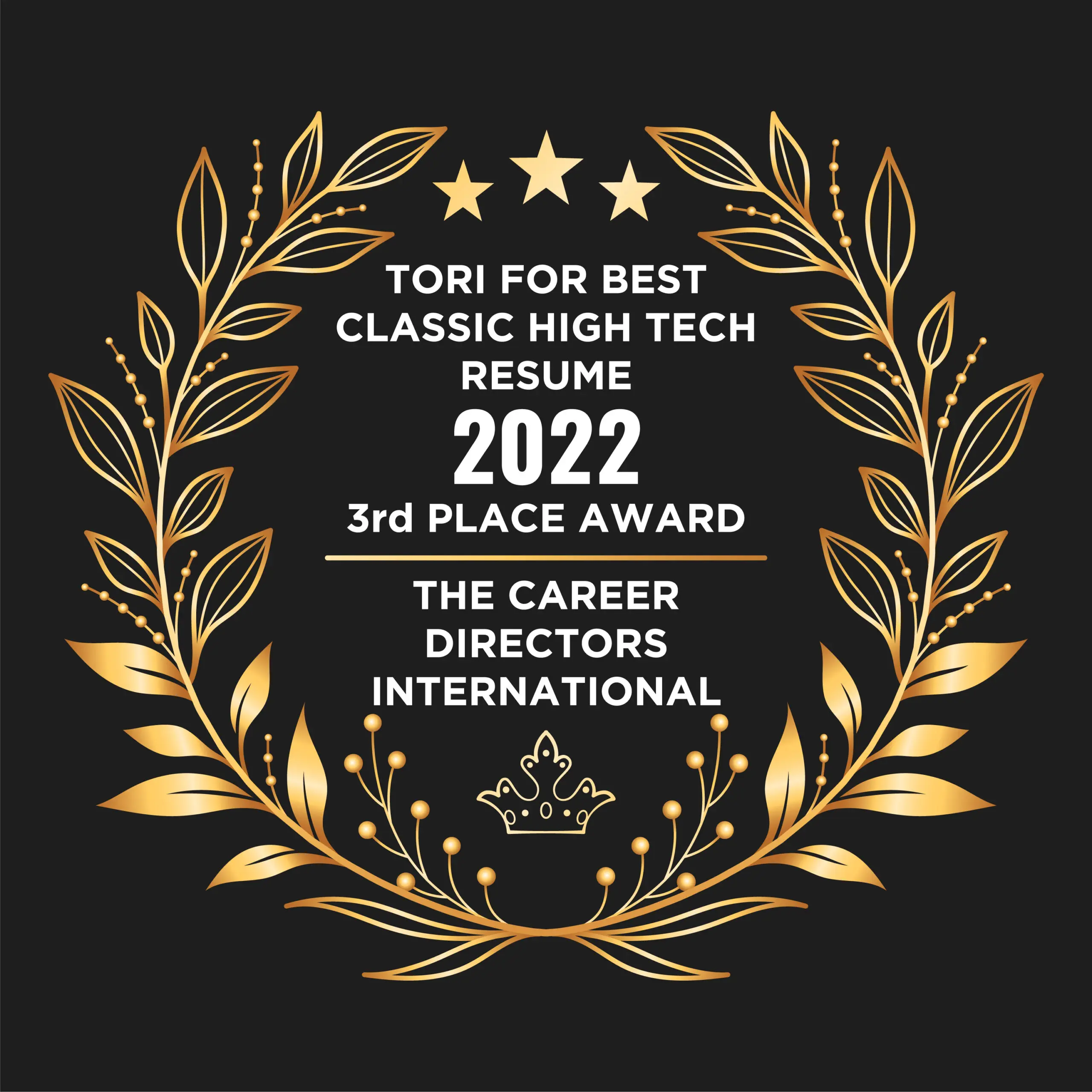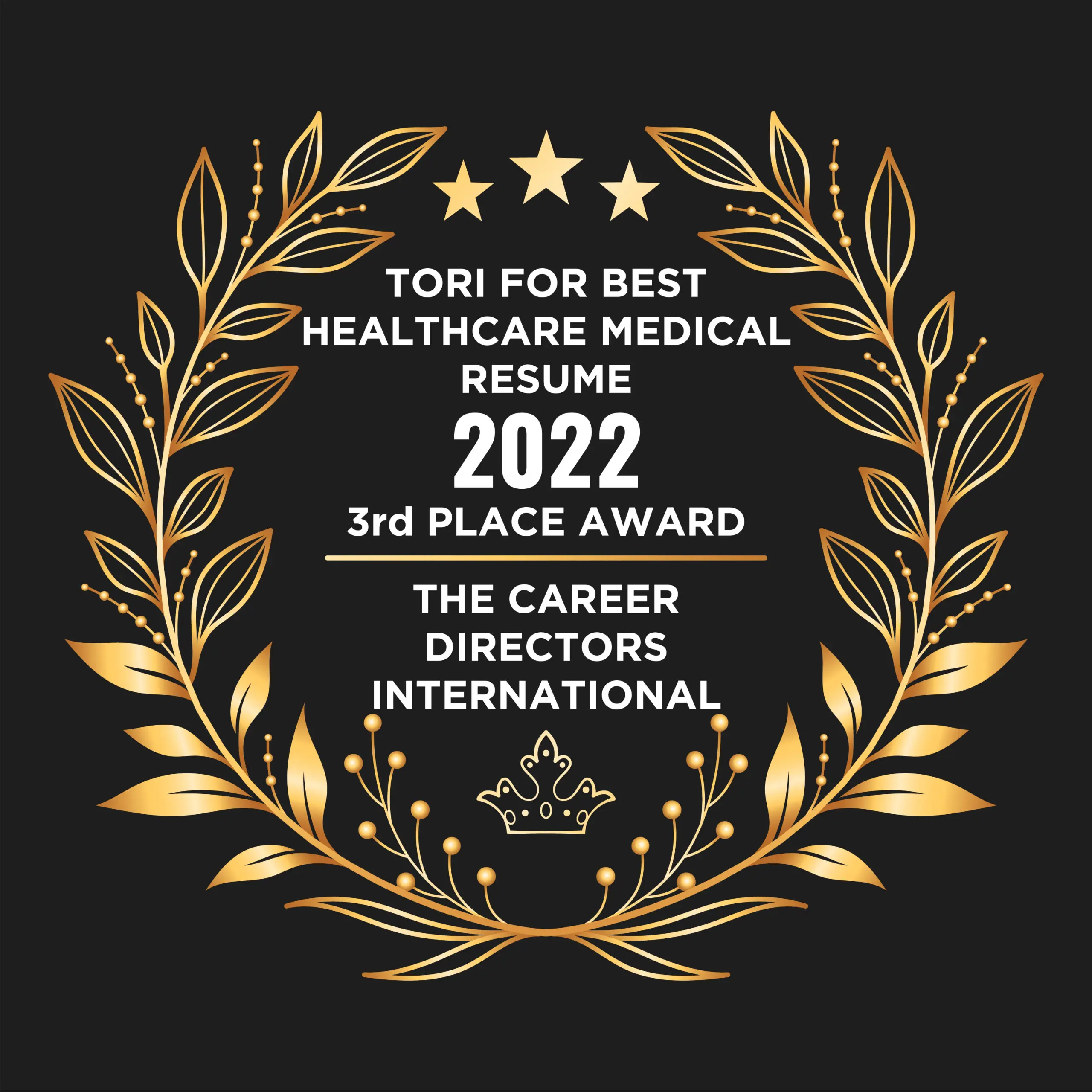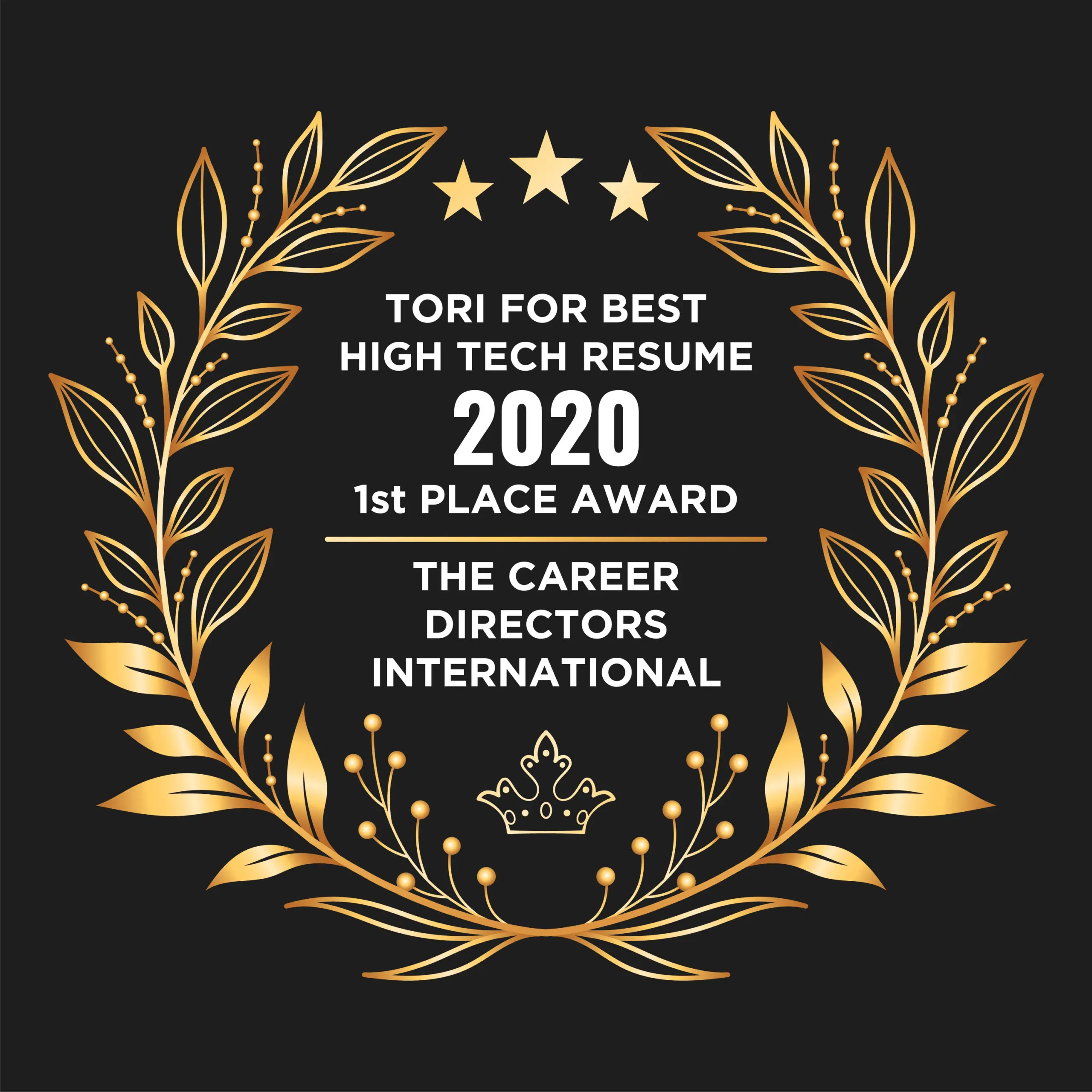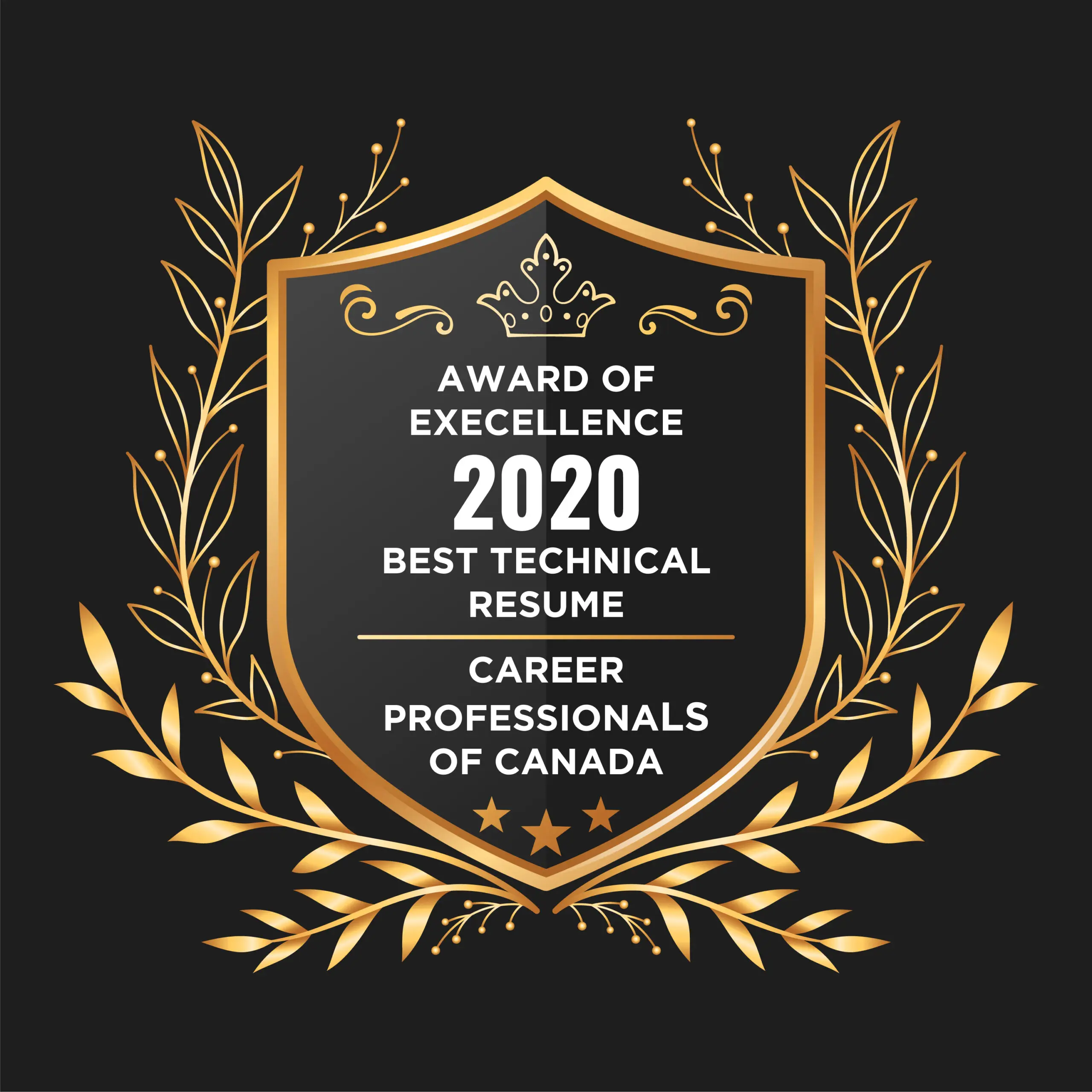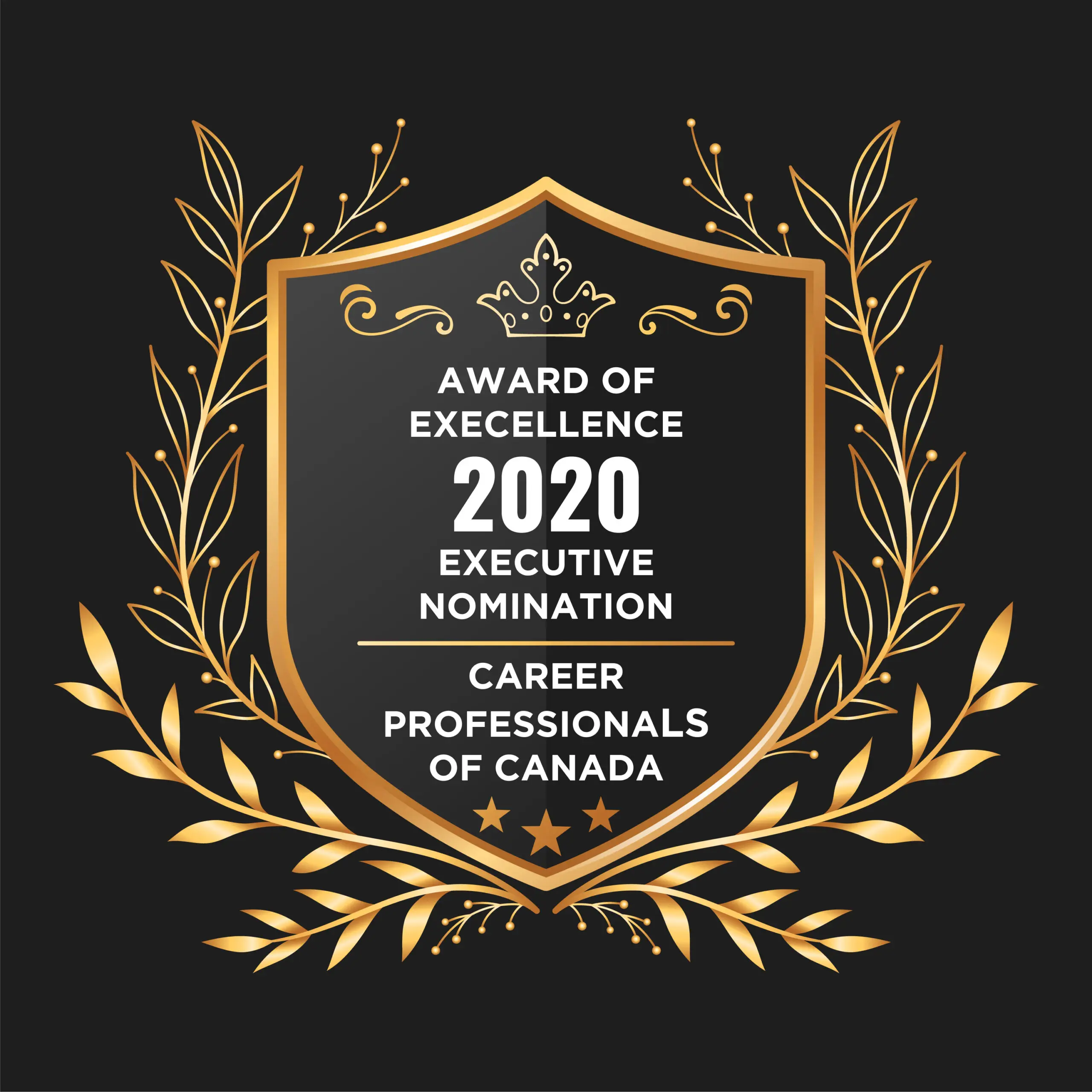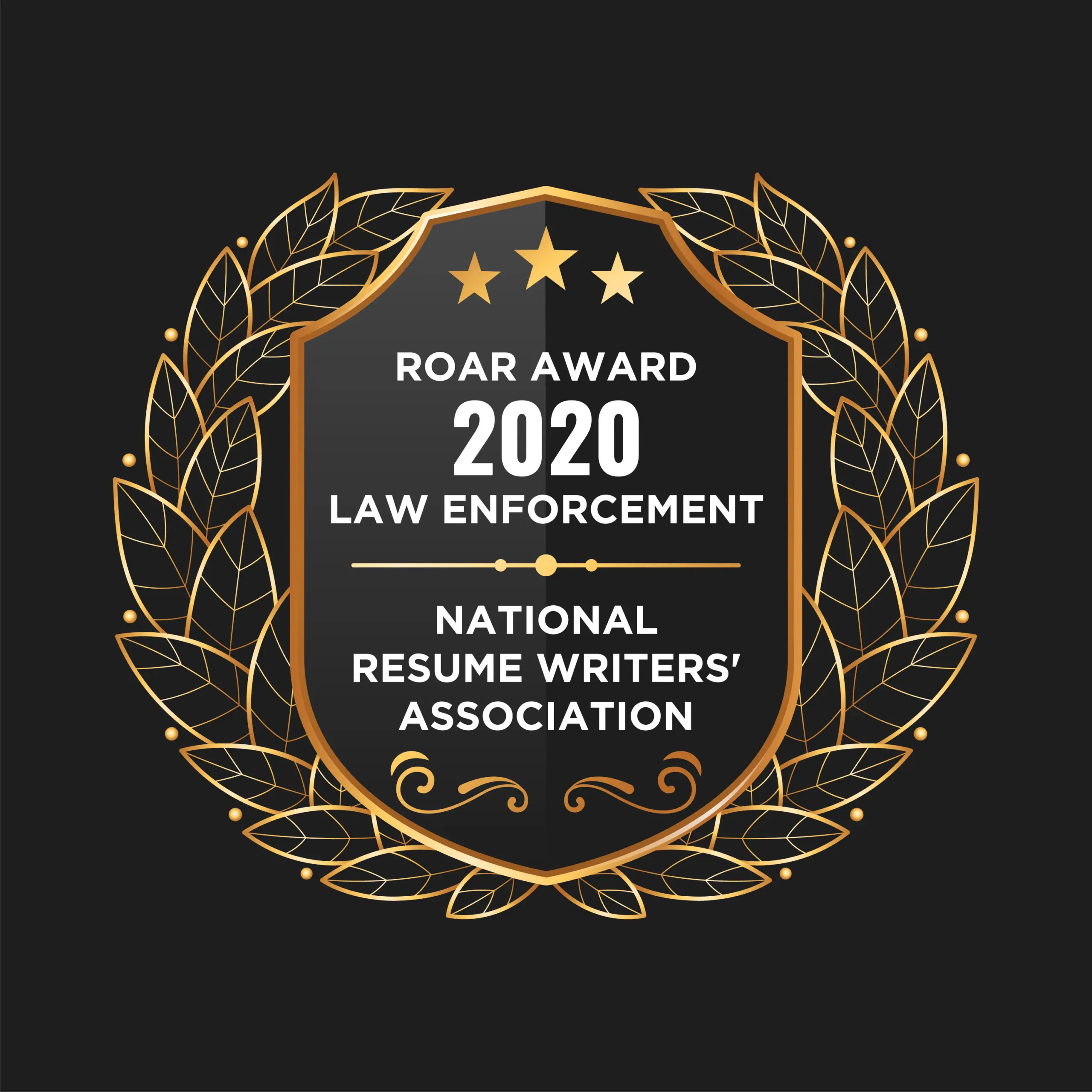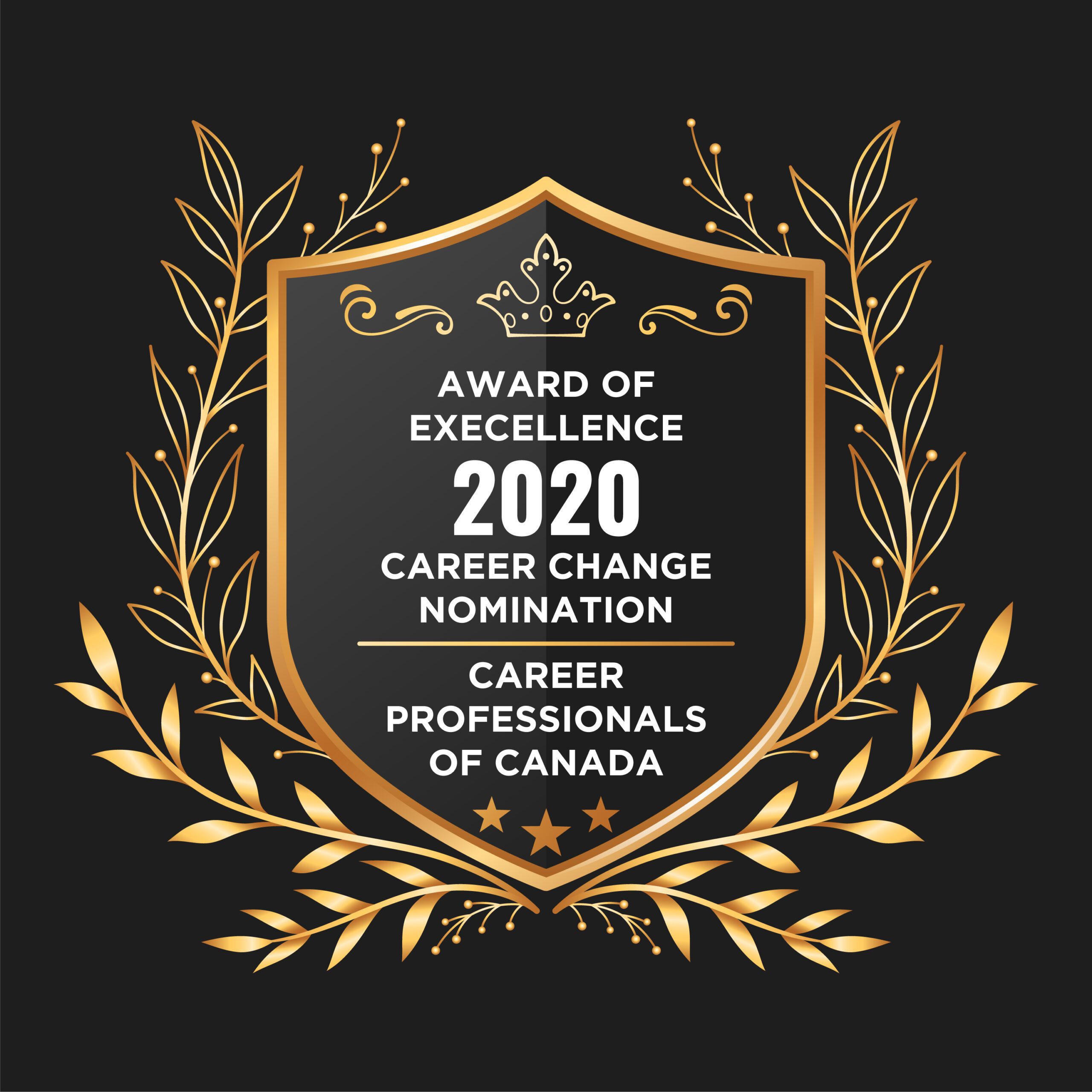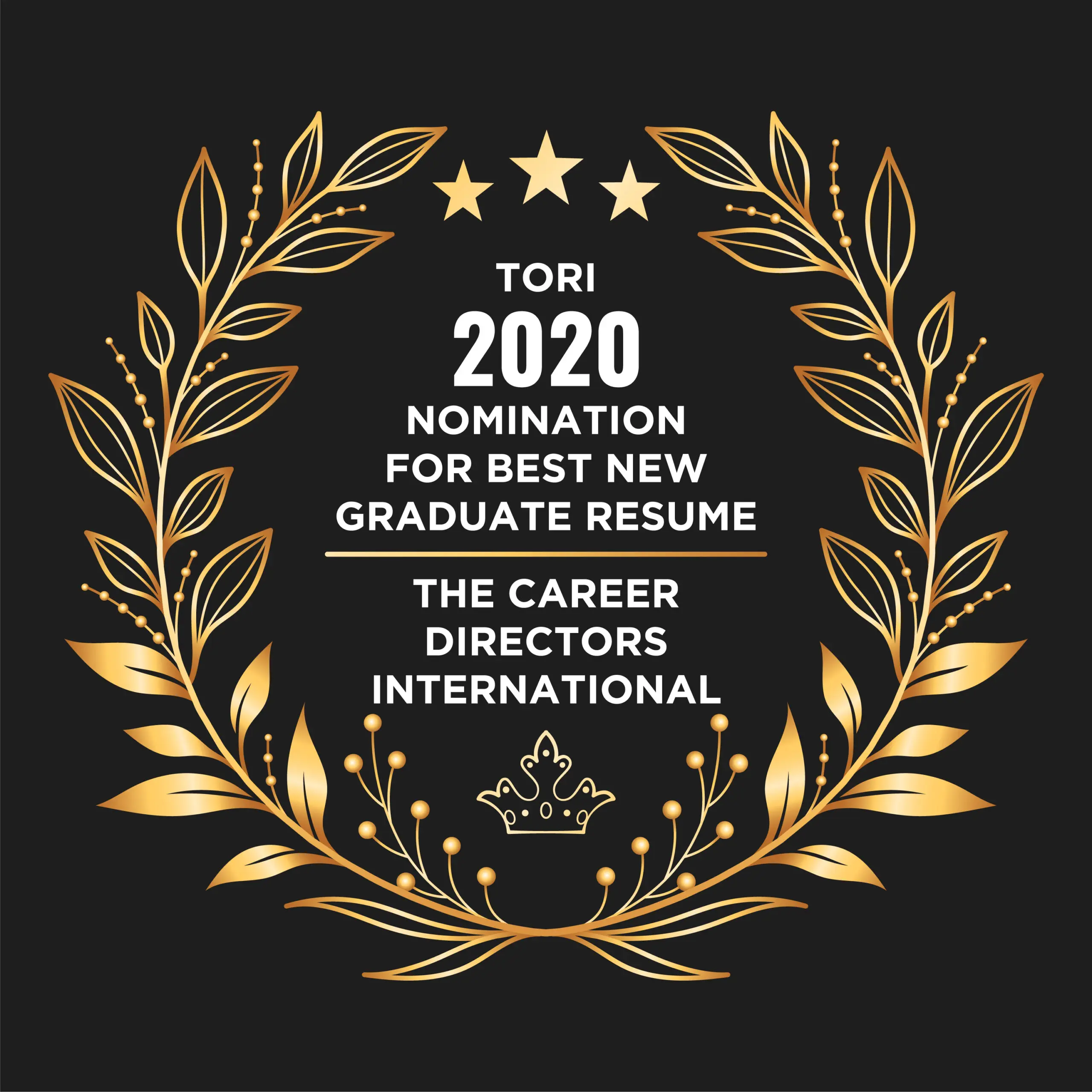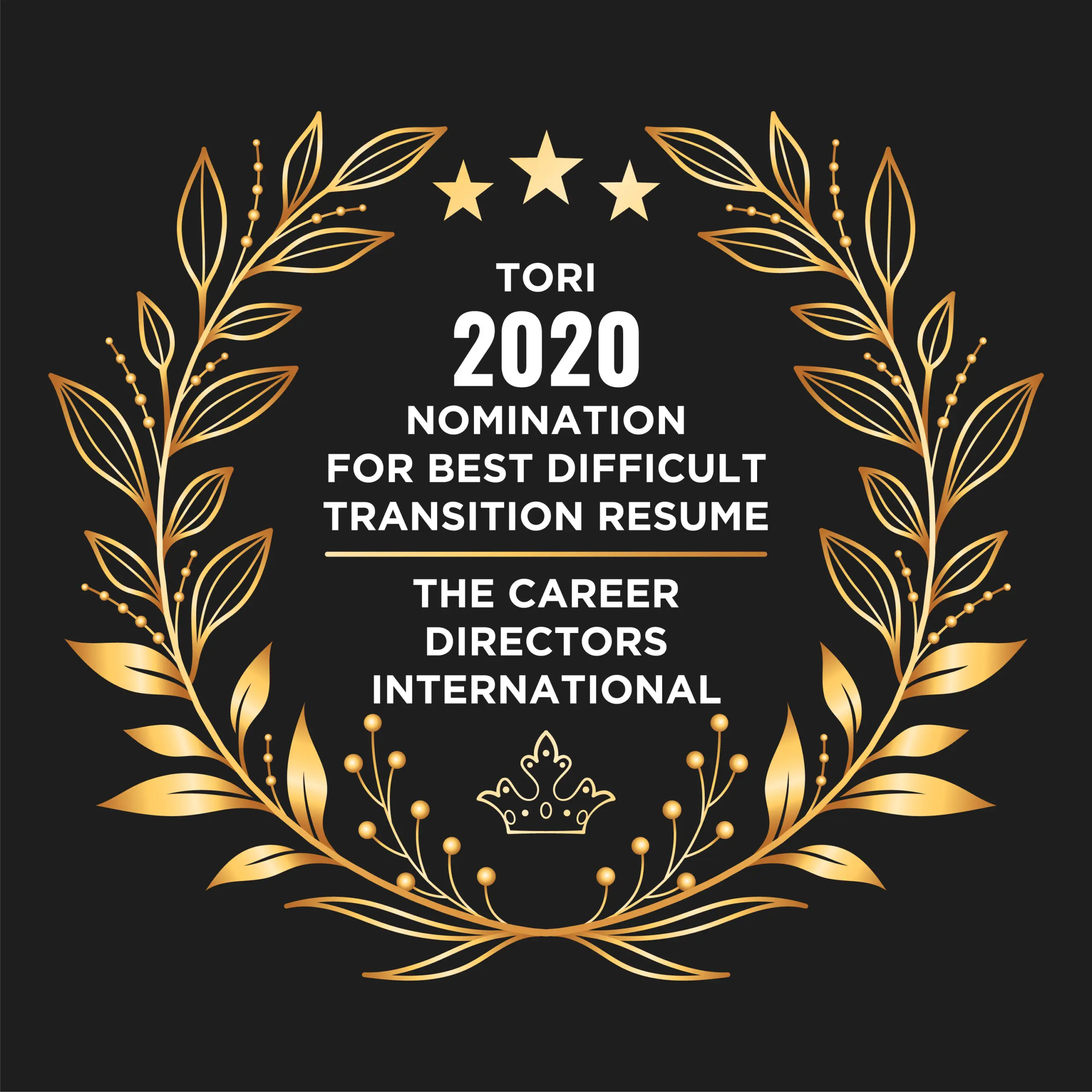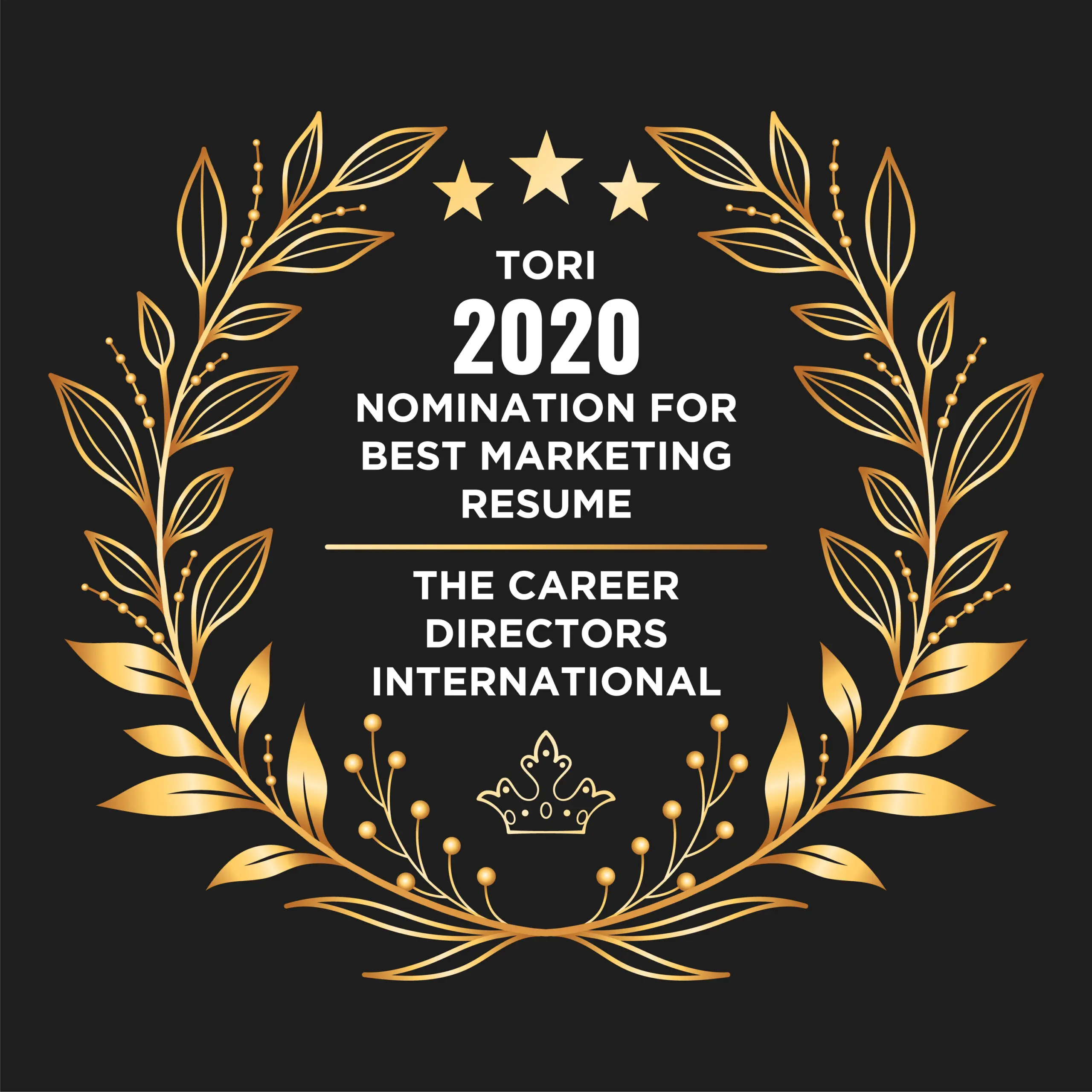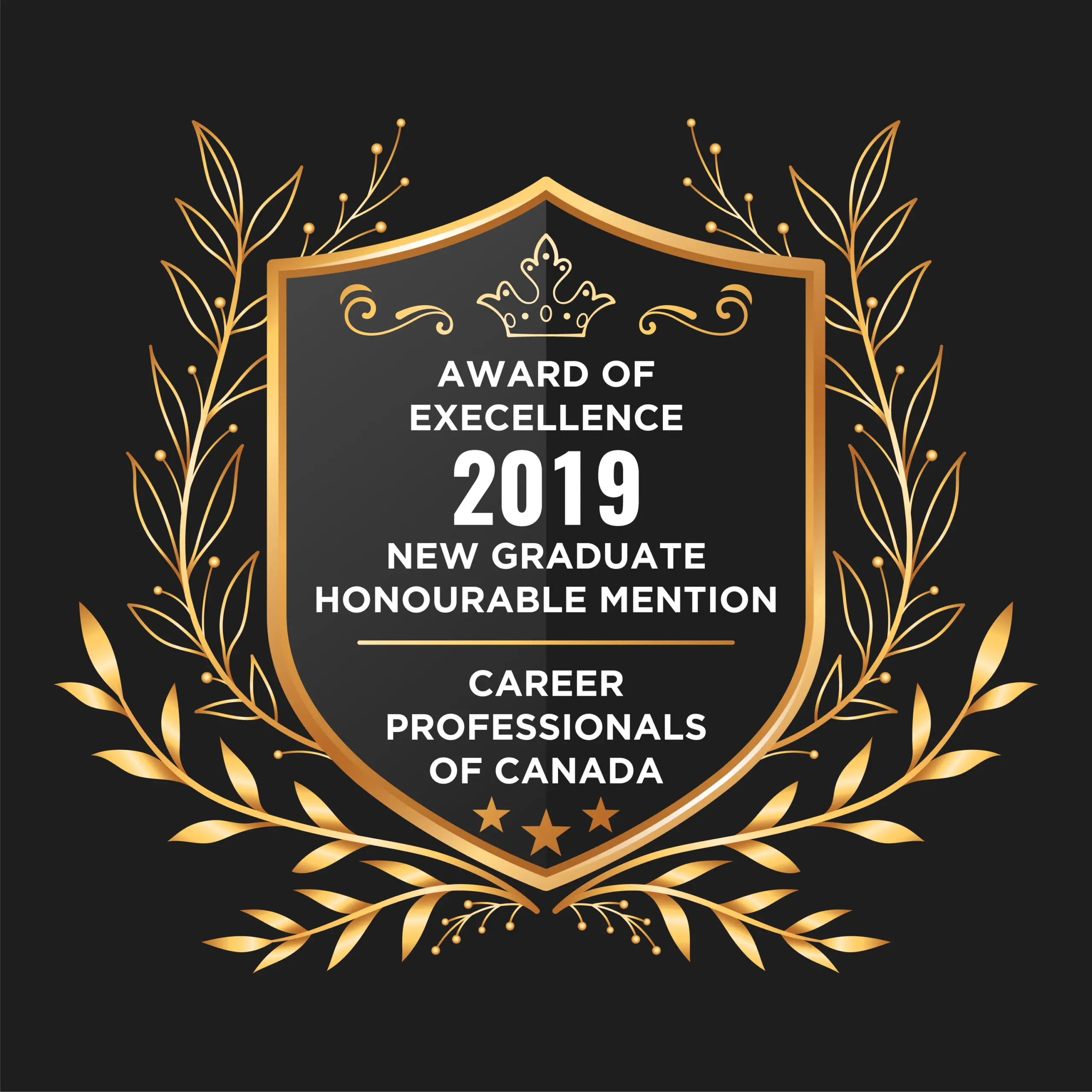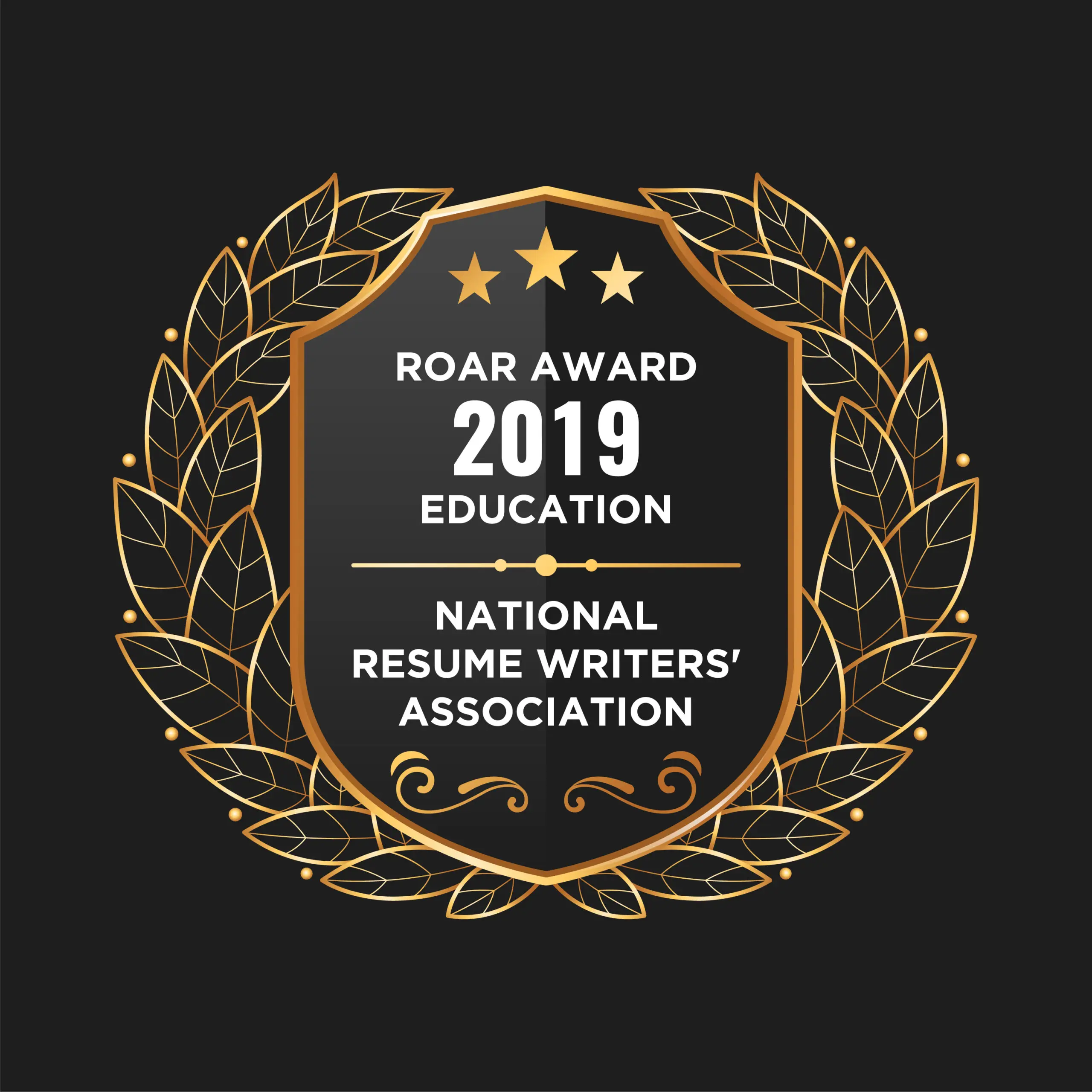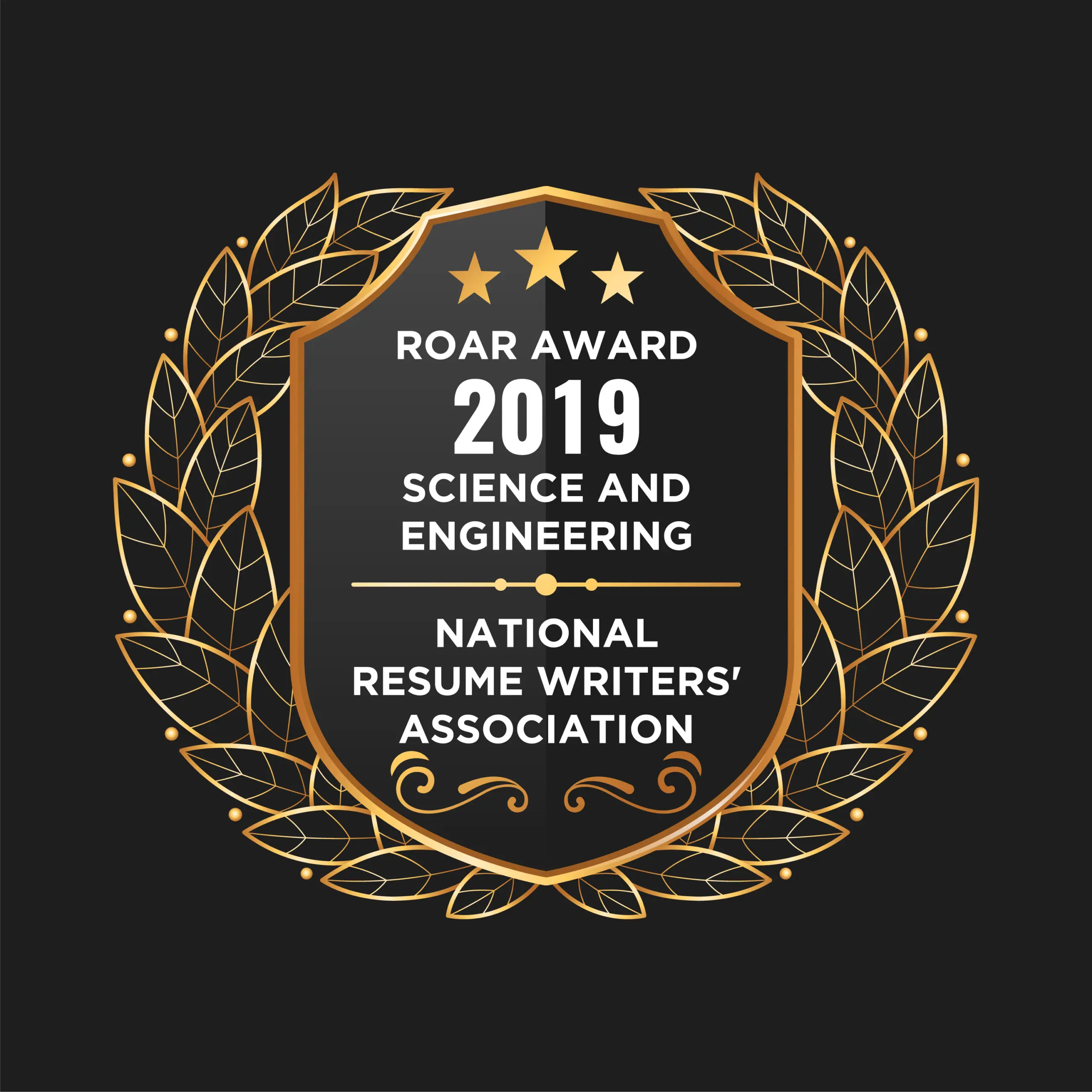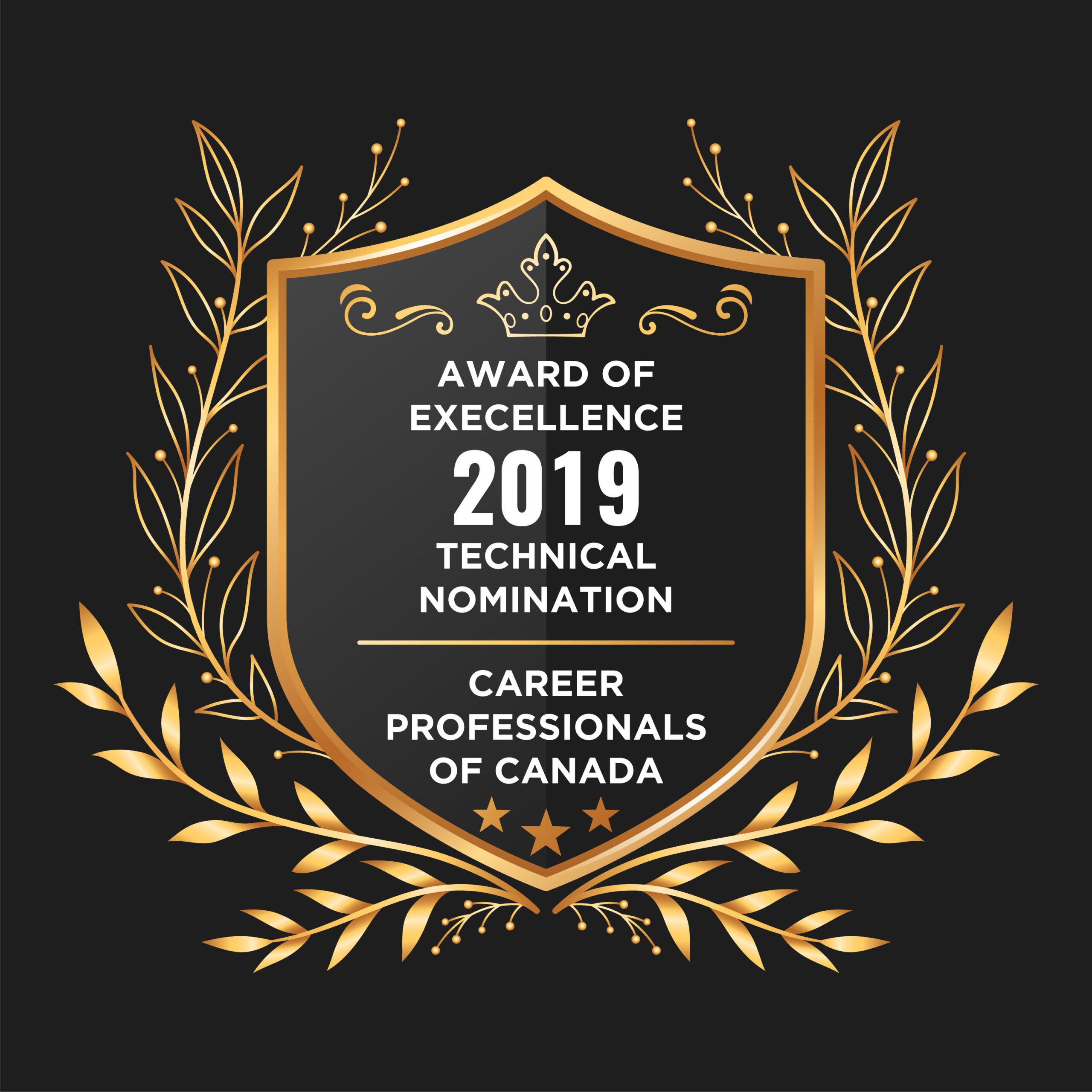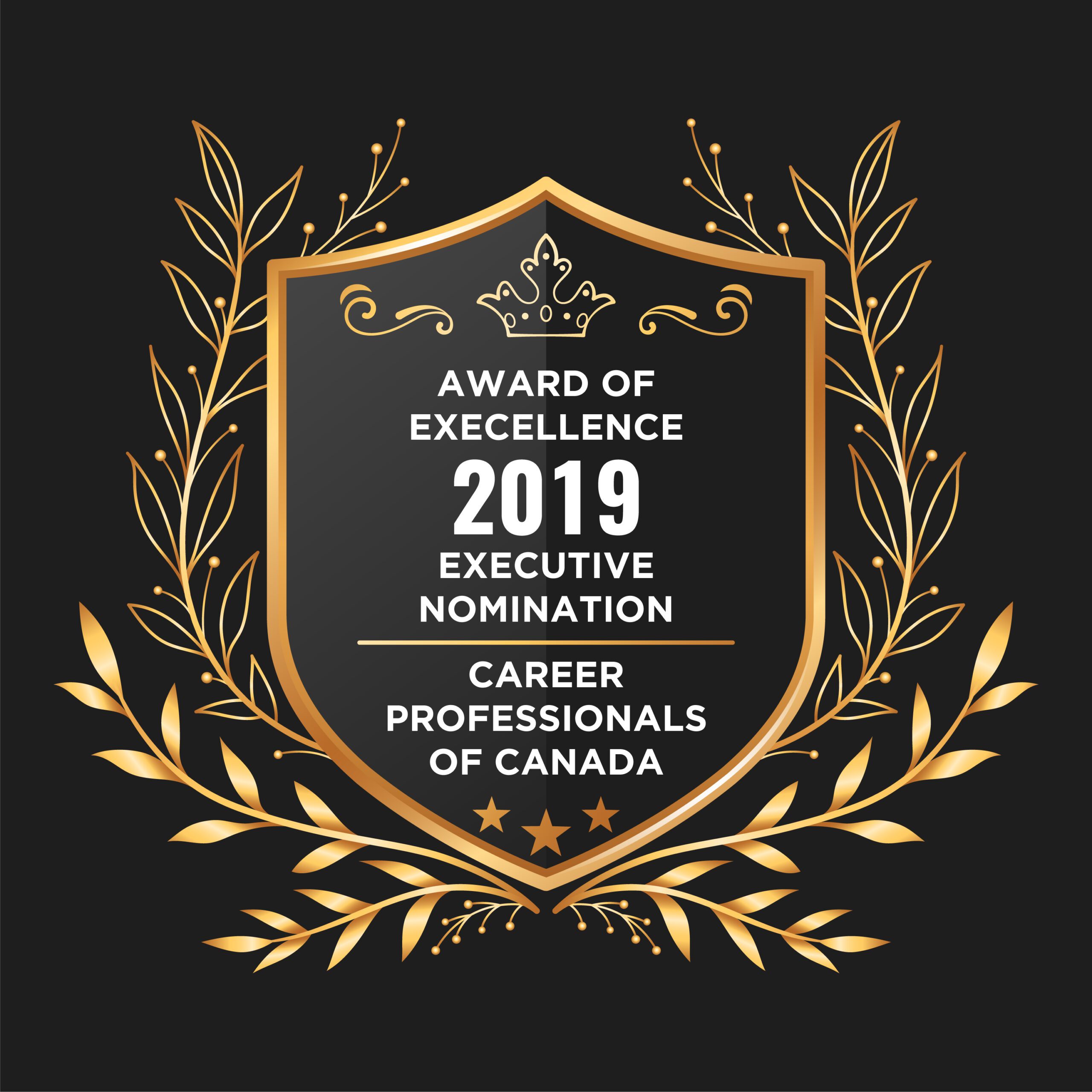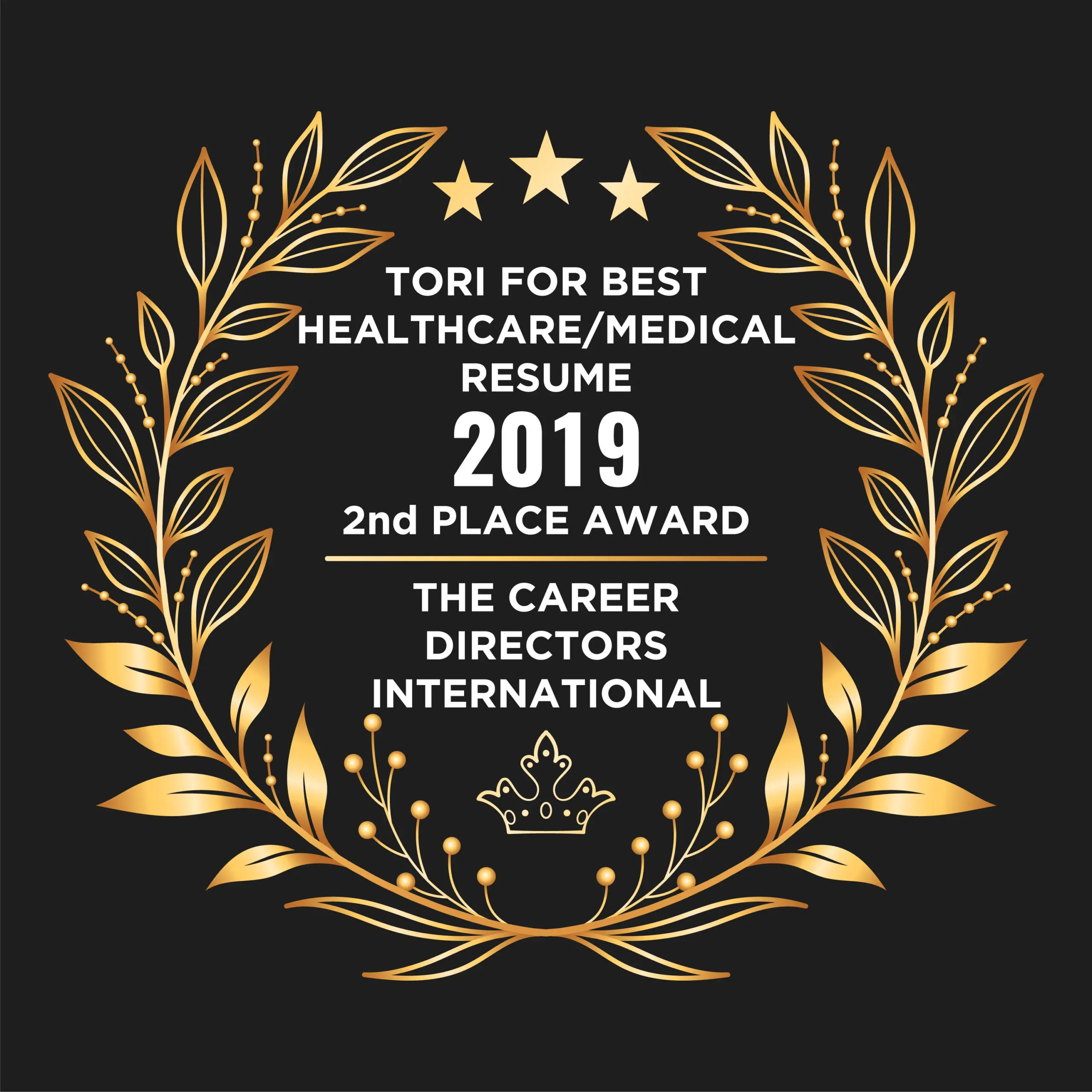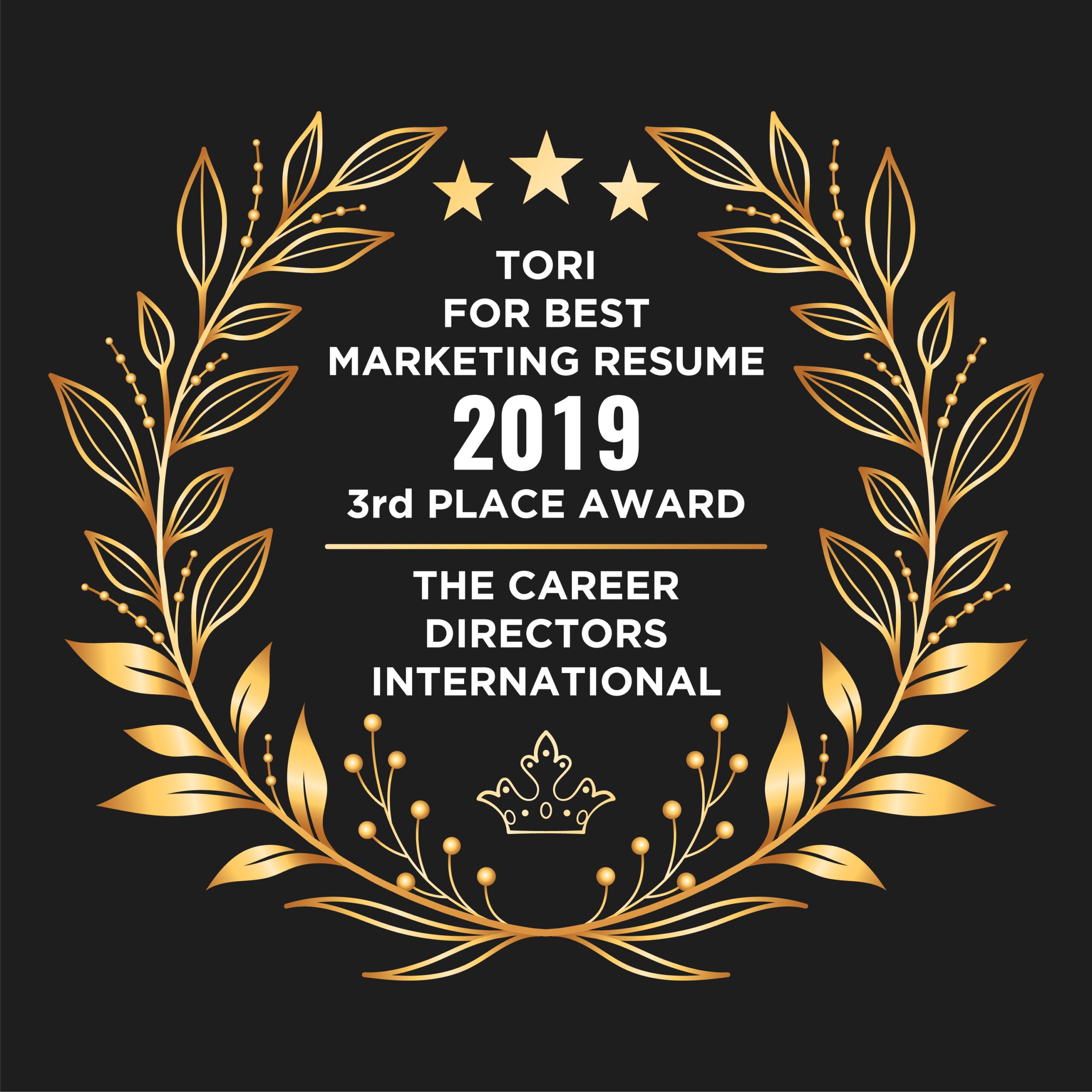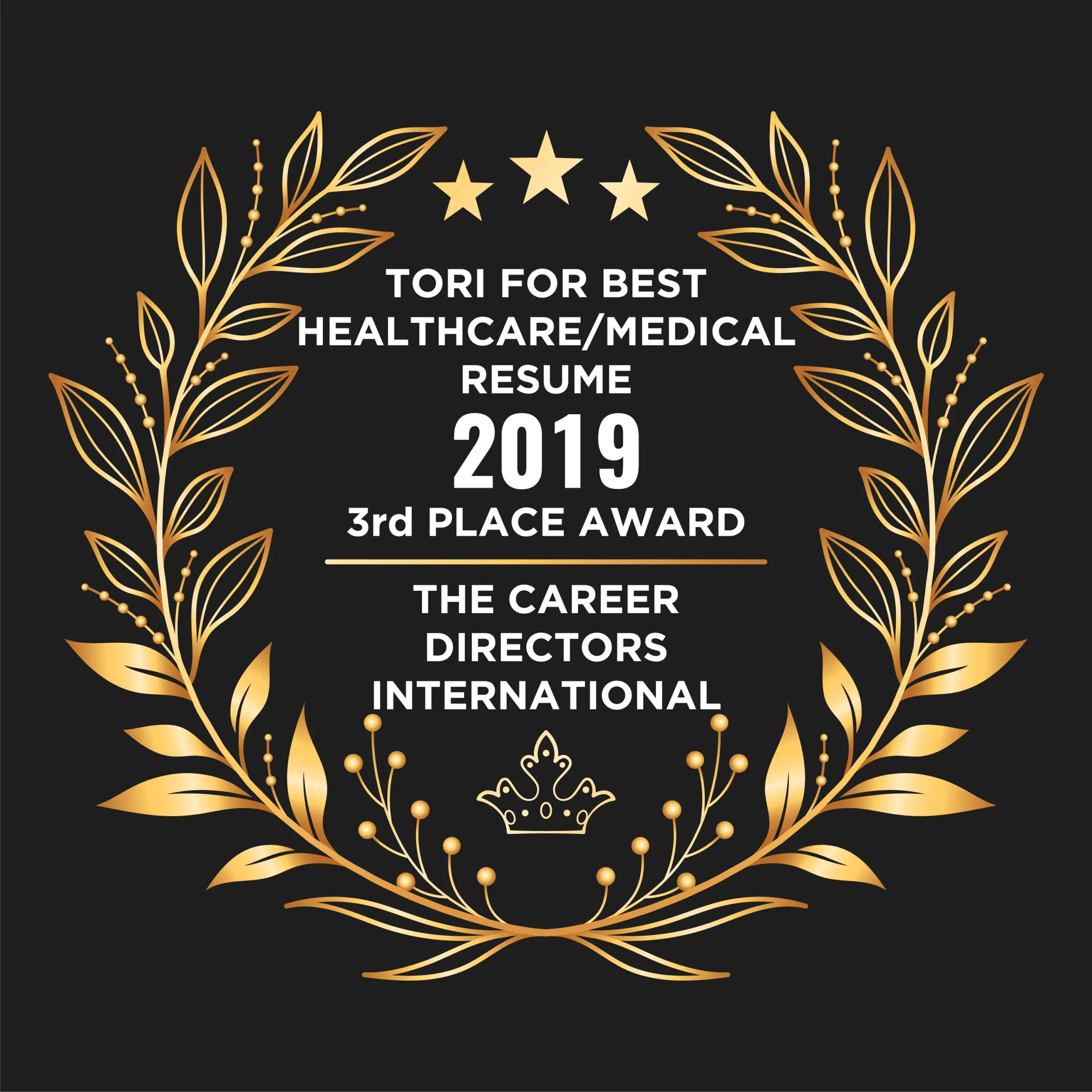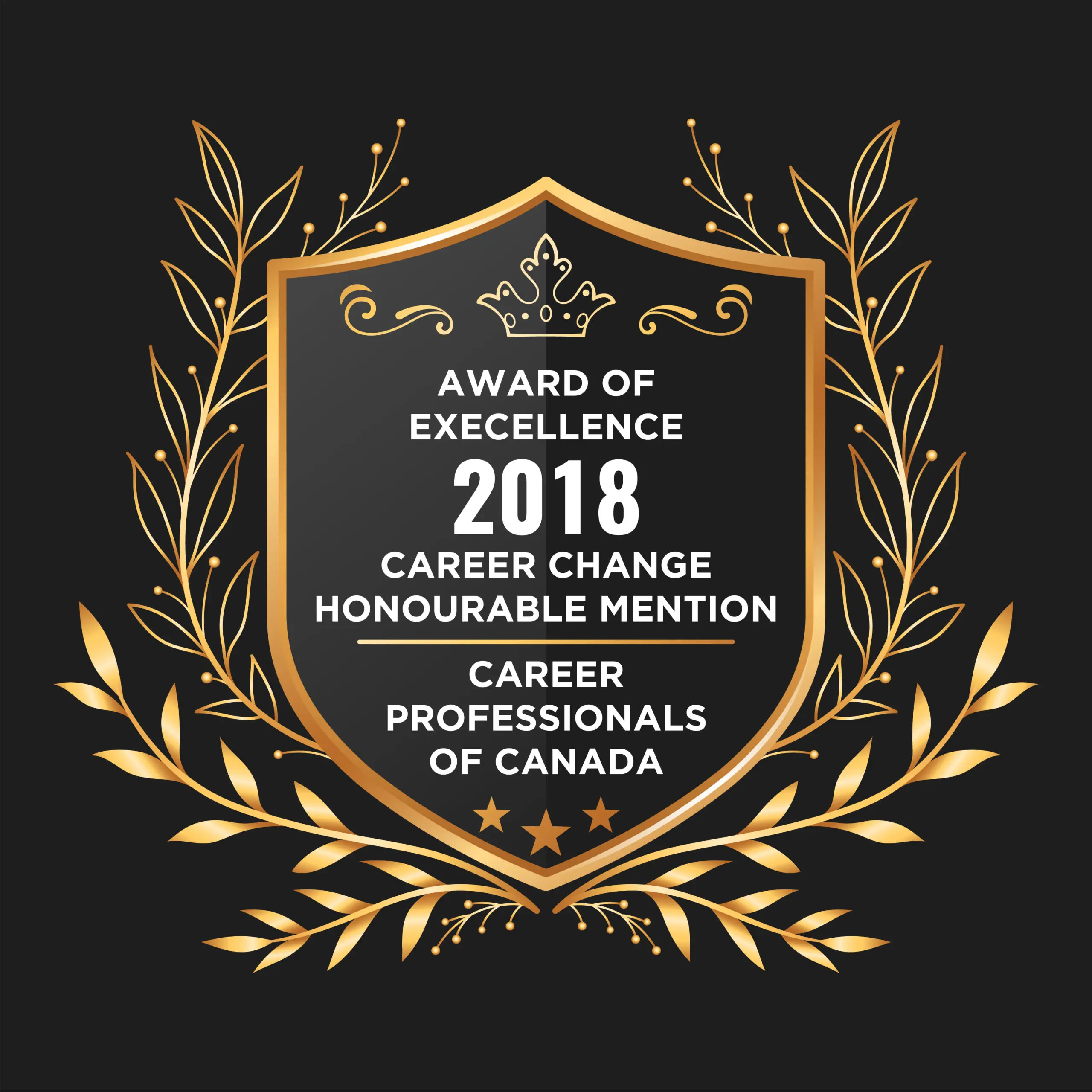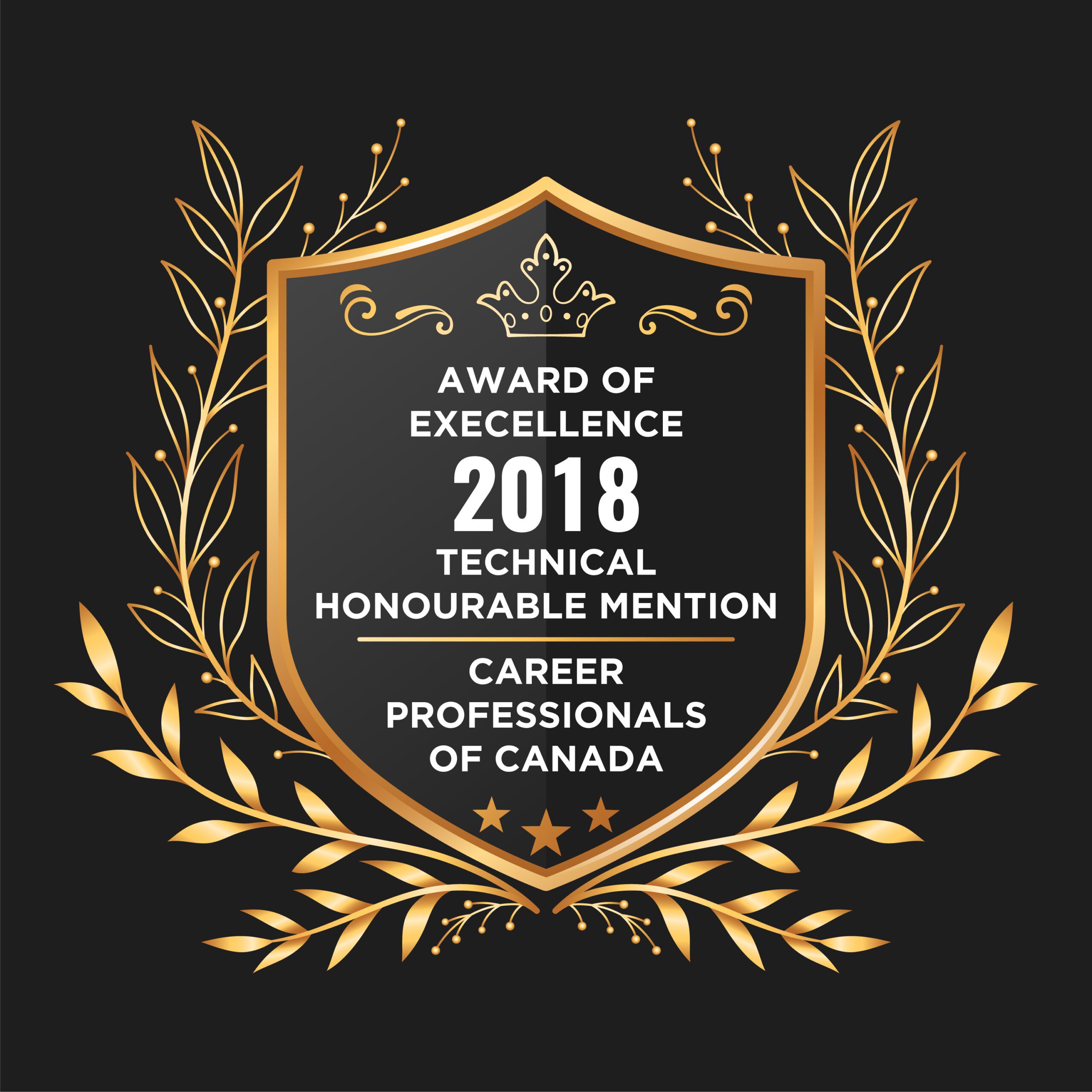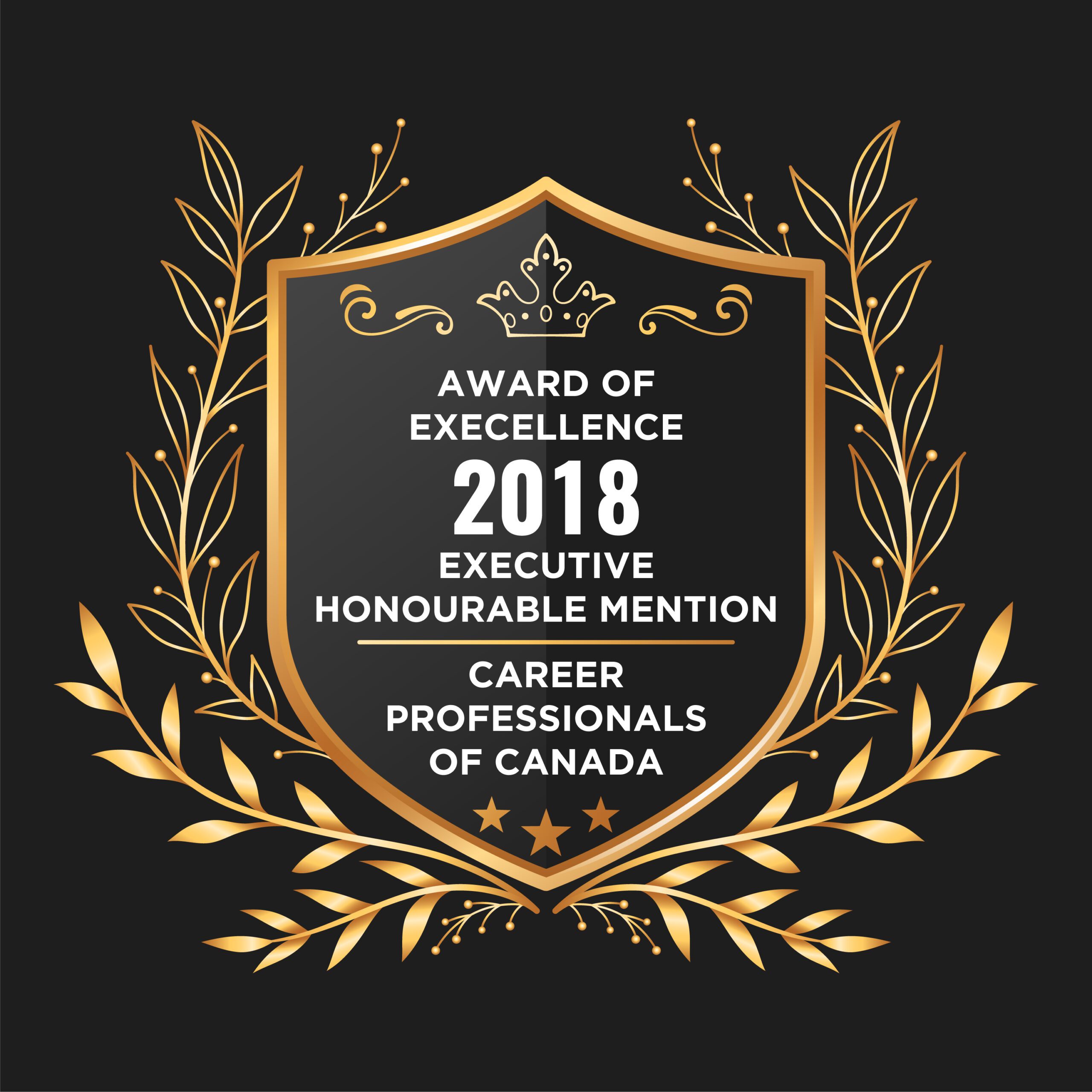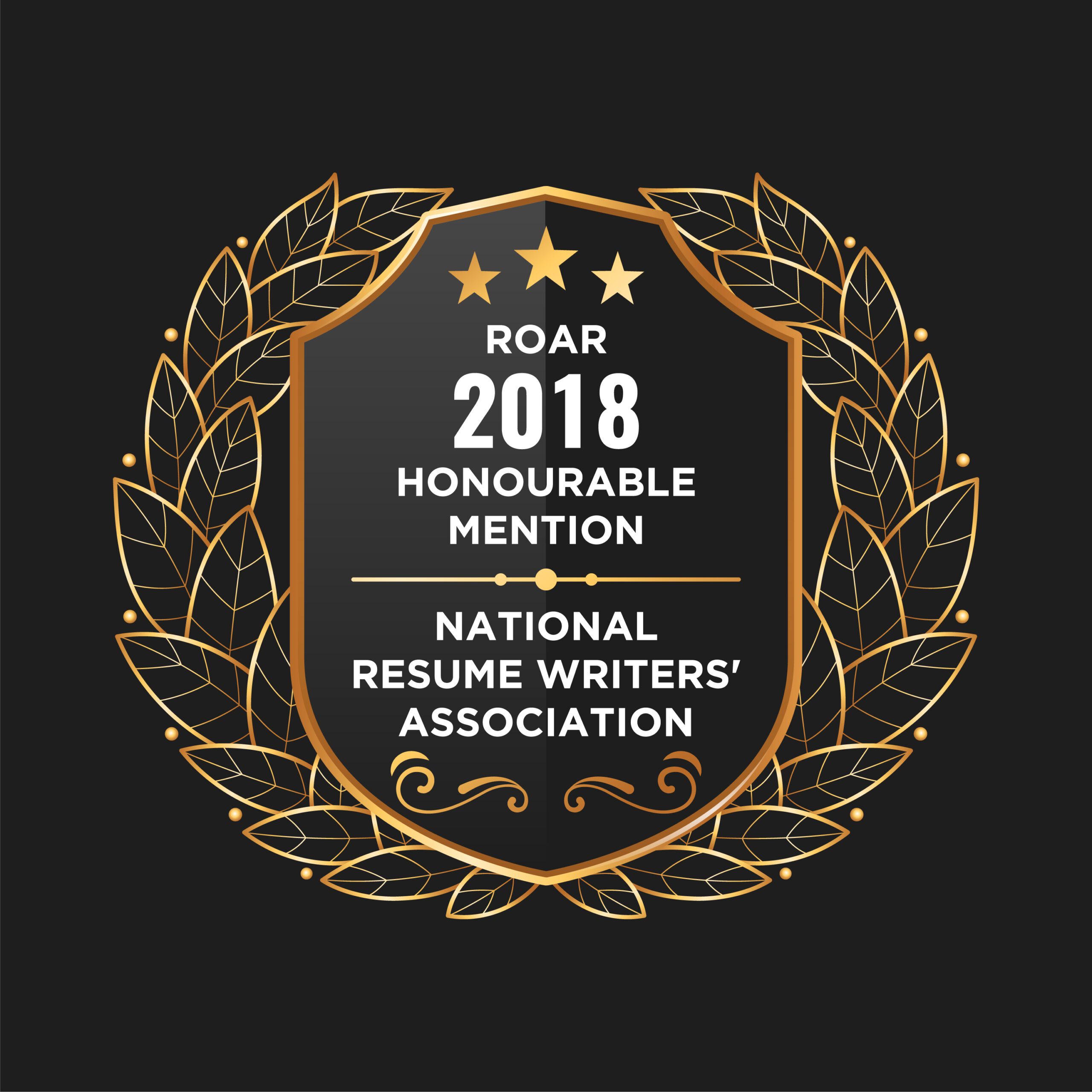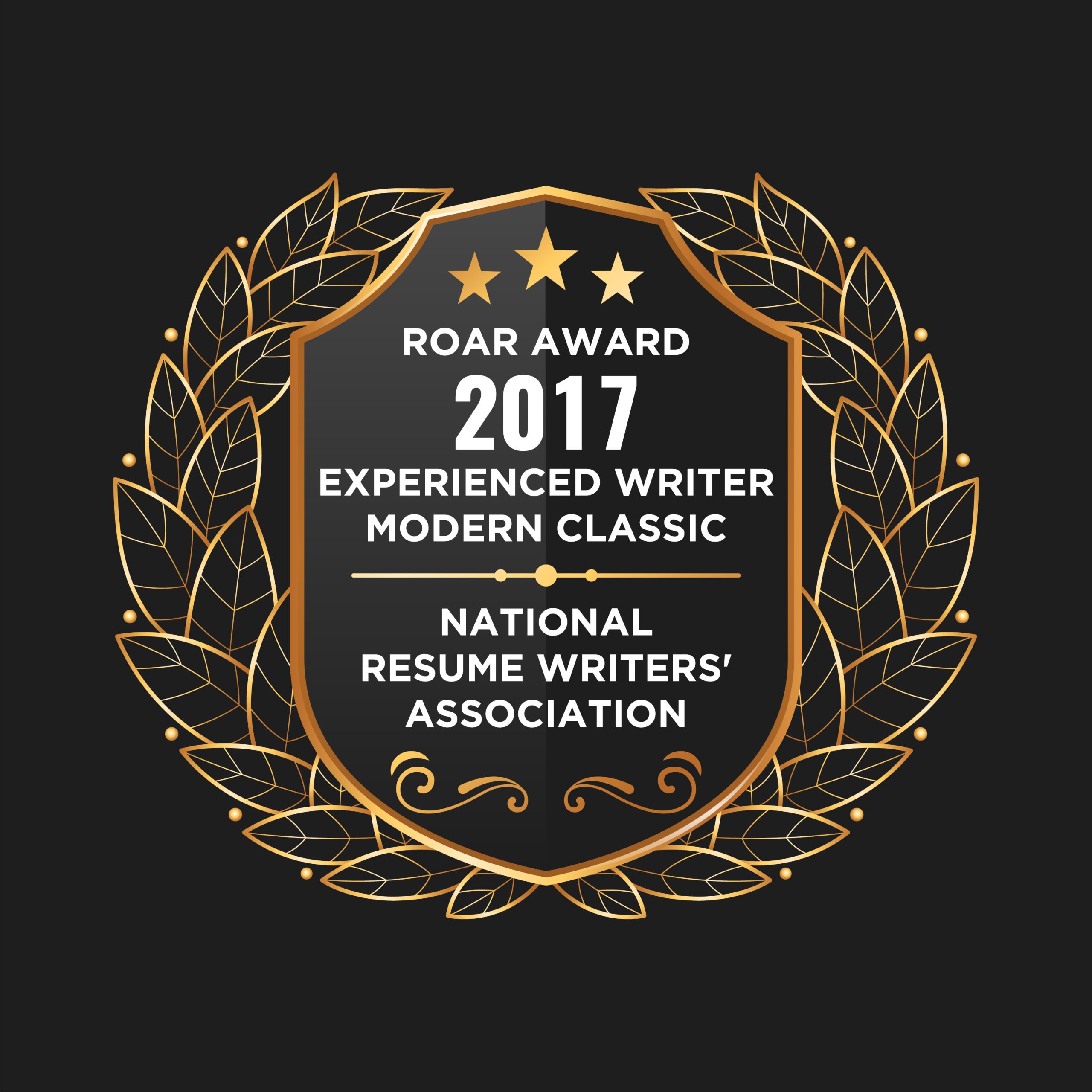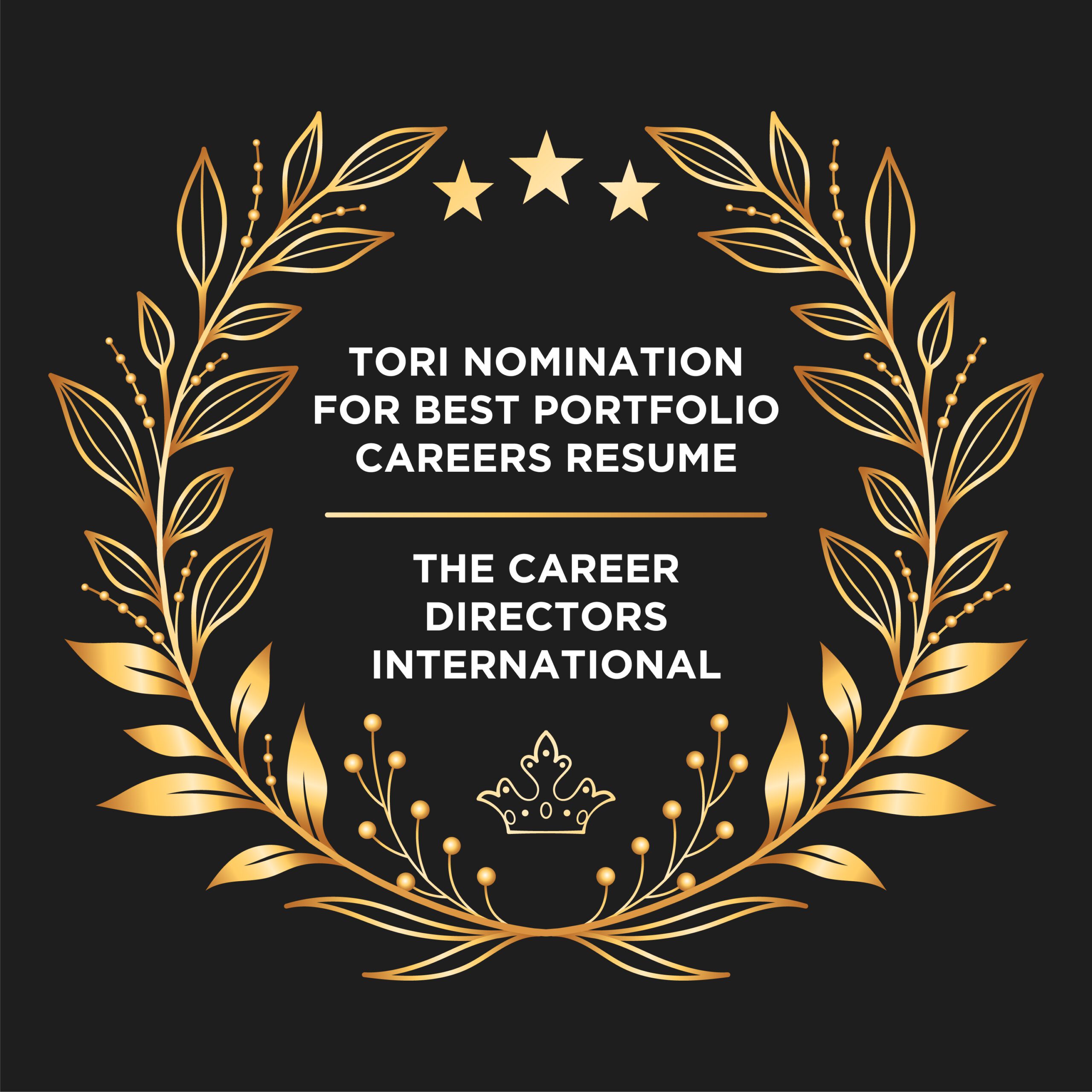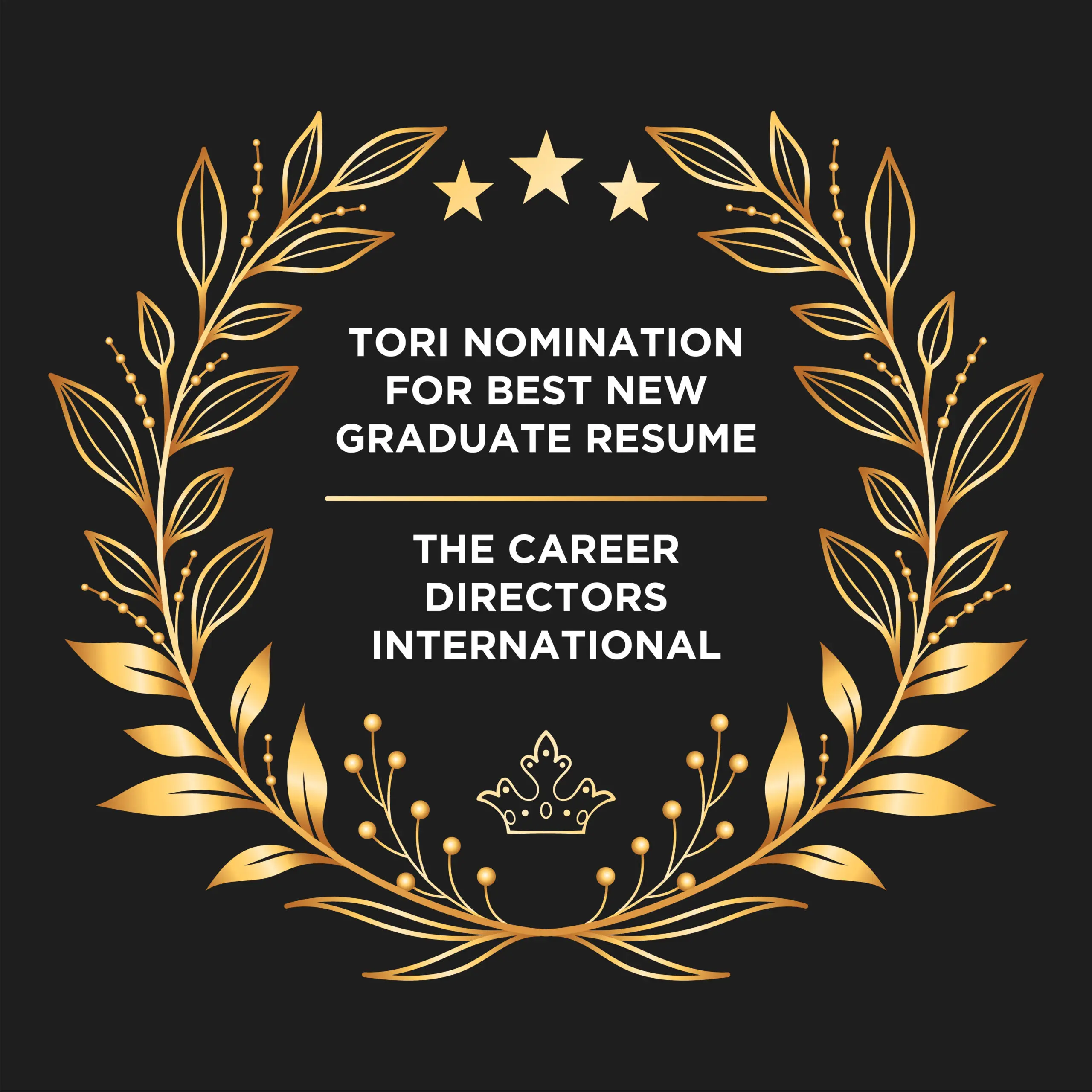 Employers who have Onboarded Our Clients