How Do I Write a Good Board of Directors Resume?
You're a Board of Directors member looking for help with your resume.
When writing a board resume your audience must determine what they are looking to find in a board member.
Directors are judged on their understanding of more complex business, technical know-how, managerial skills, corporate governance, and long-term performance.
Some of the primary skills they can seek include: communication skills, strategic plan skills, leadership skills, raising money, and financial skills.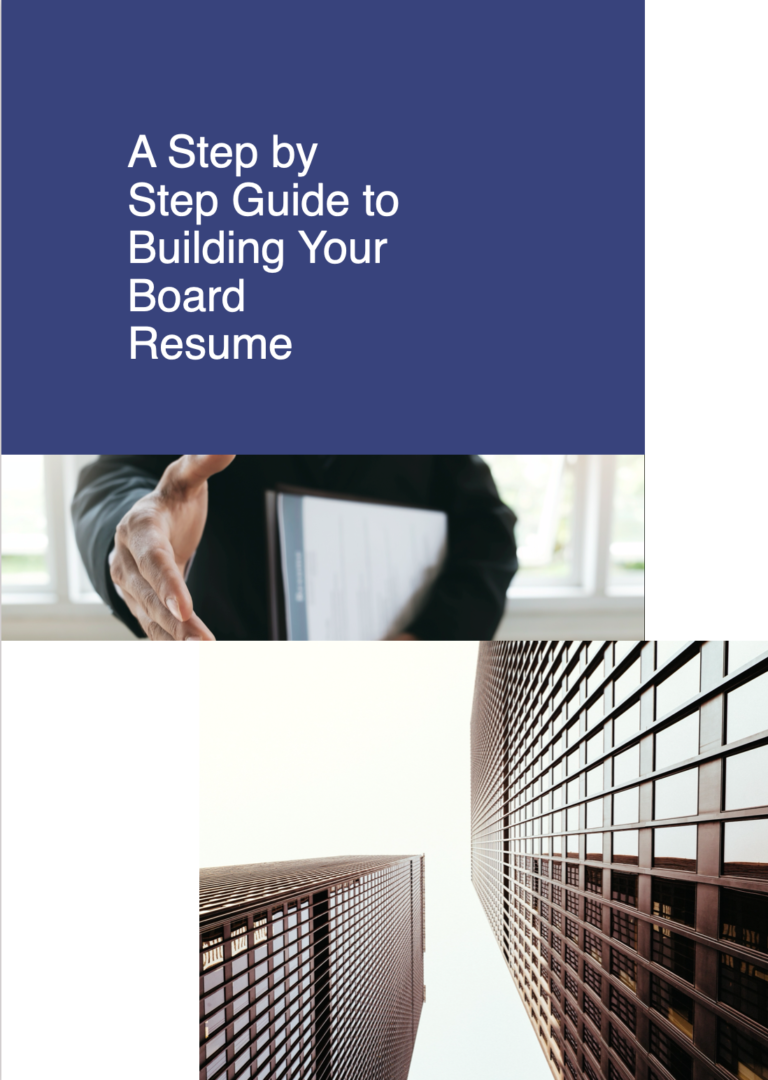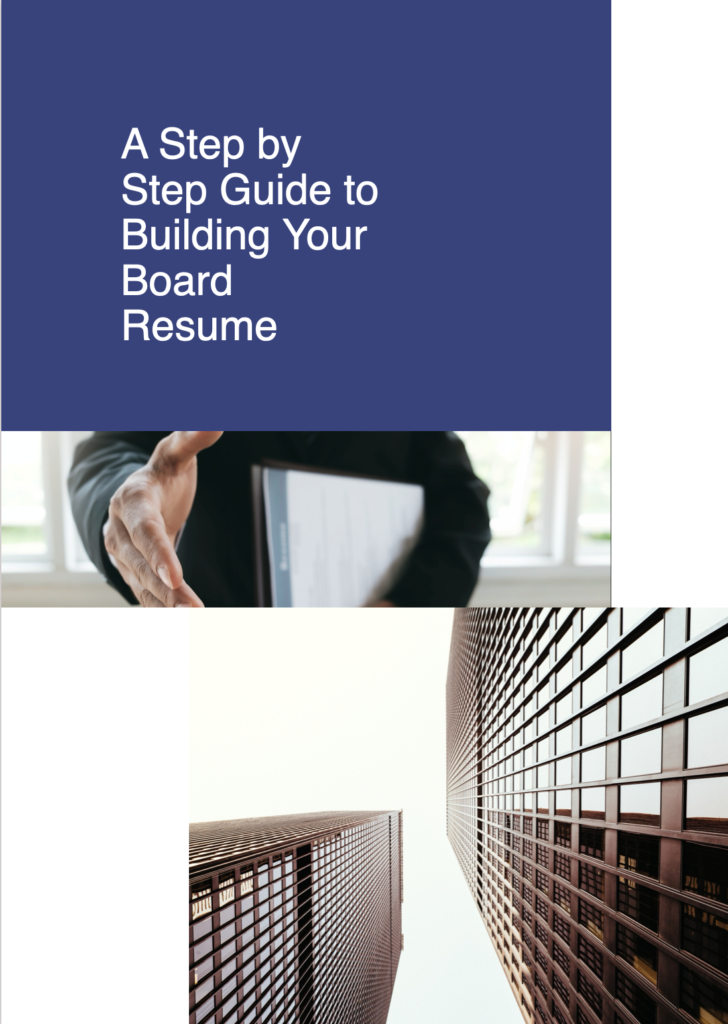 I know you have a lot on your plate, so I want to make this process as easy and painless as possible. I am a professional resume writer who will create an amazing resume that showcases all the skills and experience you bring to the table.
The end result will be a document that clearly communicates how valuable you are to any company or organization!
It doesn't matter if it's your first time applying for a board position or if you have been doing it for years – I have helped people from all walks of life get their dream job at some of the most prestigious companies around the world!
All I need from you is 1-2 hours worth of information about yourself, what type of role you are interested in, and where/when/how often do you plan on applying for positions going forward?
Click here right now to schedule a complimentary consultation call with me today!
See also Board of Directors Examples
What can leaders aspiring to board roles do to prepare and position themselves for success?
Unfortunately, the skills required to work in the C-suite are not those that are required to be at the top table, especially as a non-executive. Taking on a non-executive role requires thought and planning about how to build the right network of like-minded people who share your goals in order to be able to contribute at this level.
By increasing your board experience, you will increase the chance of being selected for future positions.
According to a recent study by the Harvard Business Review, boardroom capital is built on five different types of intelligence: financial, strategic, relational, role, and cultural.
If you want to be a company director, you should start building board-relevant expertise as soon as possible.
The most common question I get is: "How do you transform an executive CV into a board CV?"
It's quite simple actually. There are only 4 steps to follow.
The key to success with your resume is following these rules.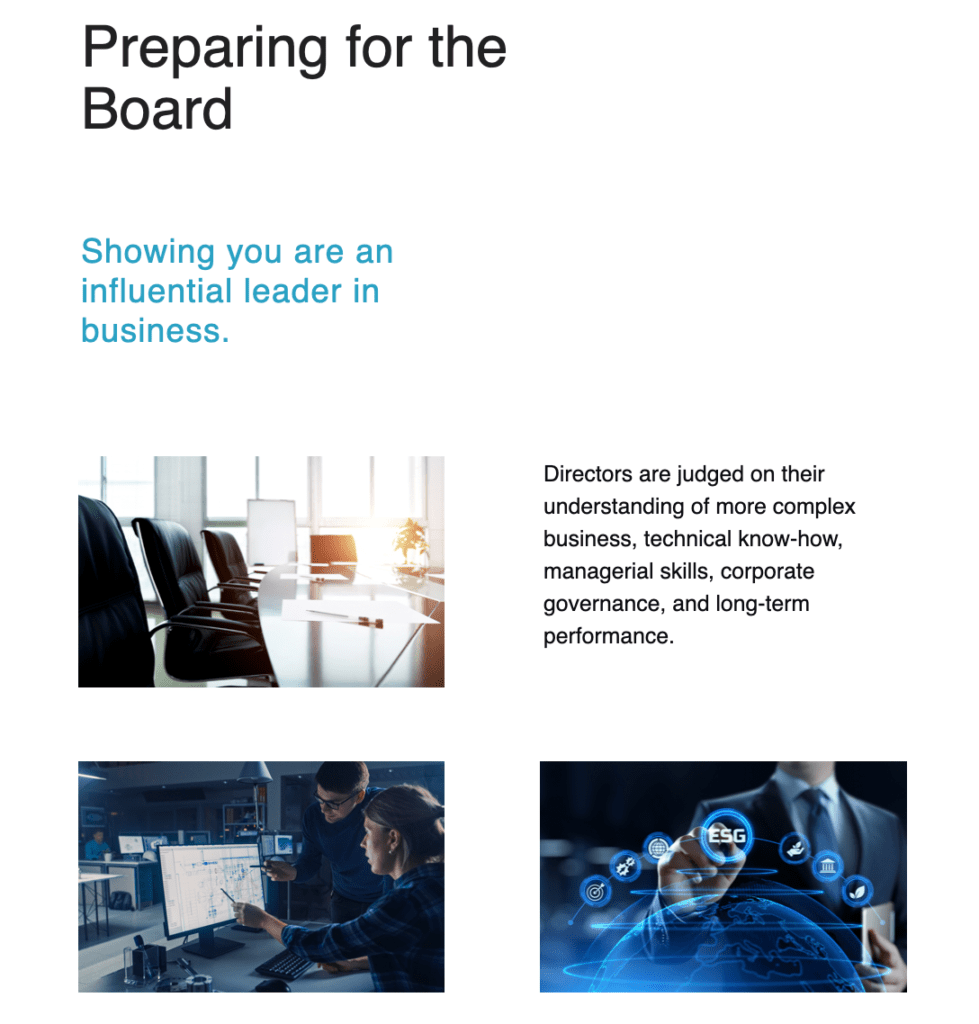 What should a board resume look like?
Writing a Board of Directors resume is a similar process to writing an executive resume.
The primary challenges facing every board are rapidly changing technology, market competition, government regulations, a scarcity of resources, and finding and retaining excellent personnel.
Your board of directors resume must demonstrate an understanding of these issues and your capacity to address them, just as your executive resume must.
Know your target audience and make sure to target your keywords to the position sought.
Determine what's most essential to your target audience in terms of the open position.
Structure your resume to showcase how you are the most ideal candidate to meet those needs.
Differentiate your Unique Value Proposition
Your resume needs to grab the reader's attention. It has to make them want to read more.
This requires a different approach from your executive CV which is designed for HR professionals who will be rating you on a set of criteria.
Do this by putting your most impressive accomplishments at the top of the resume and following it with an eye-catching summary.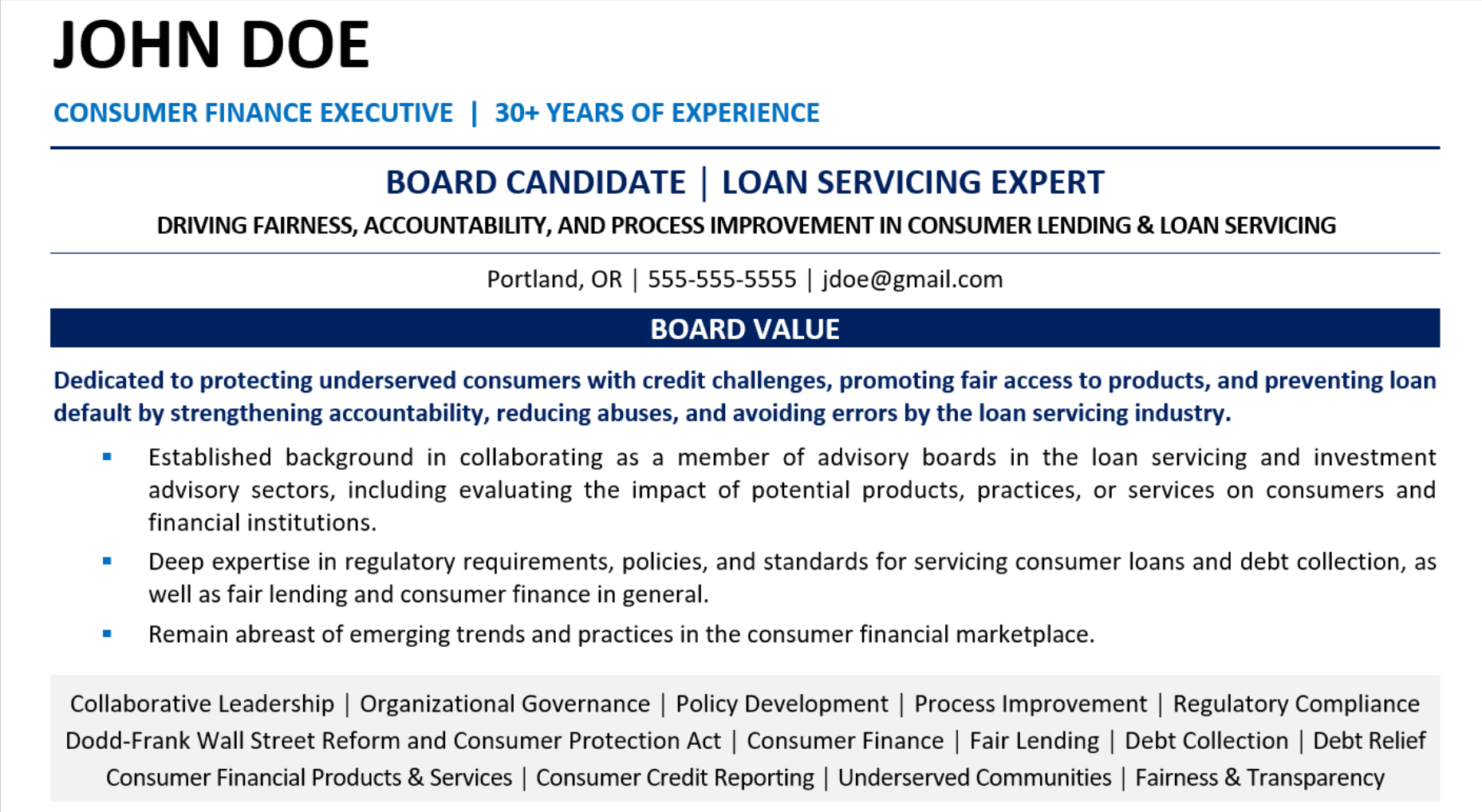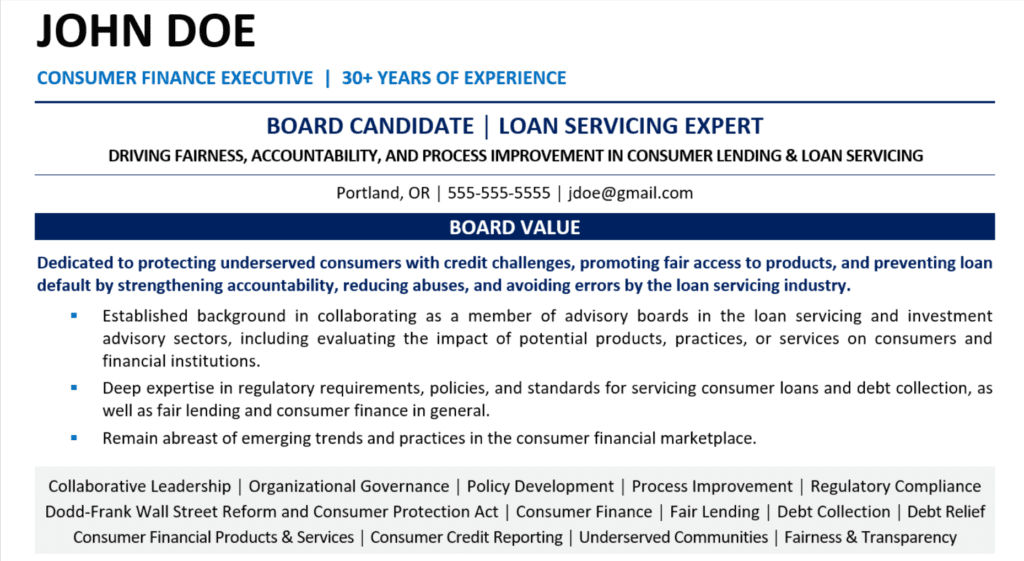 Differentiate ways that you will fill gaps and add value to the boardroom. This will require research to understand the needs, skill gaps, and challenges a board is facing.
It will also necessitate a critical examination of your executive core competencies, distinct expertise, and unique viewpoint.
What qualifications, knowledge, and abilities are being sought by your intended audience for your board resume?
Impact. Diversity. Sustainability.
Several key themes have emerged out of 2021 – and these are critical components of Environmental, Social, and Corporate Governance.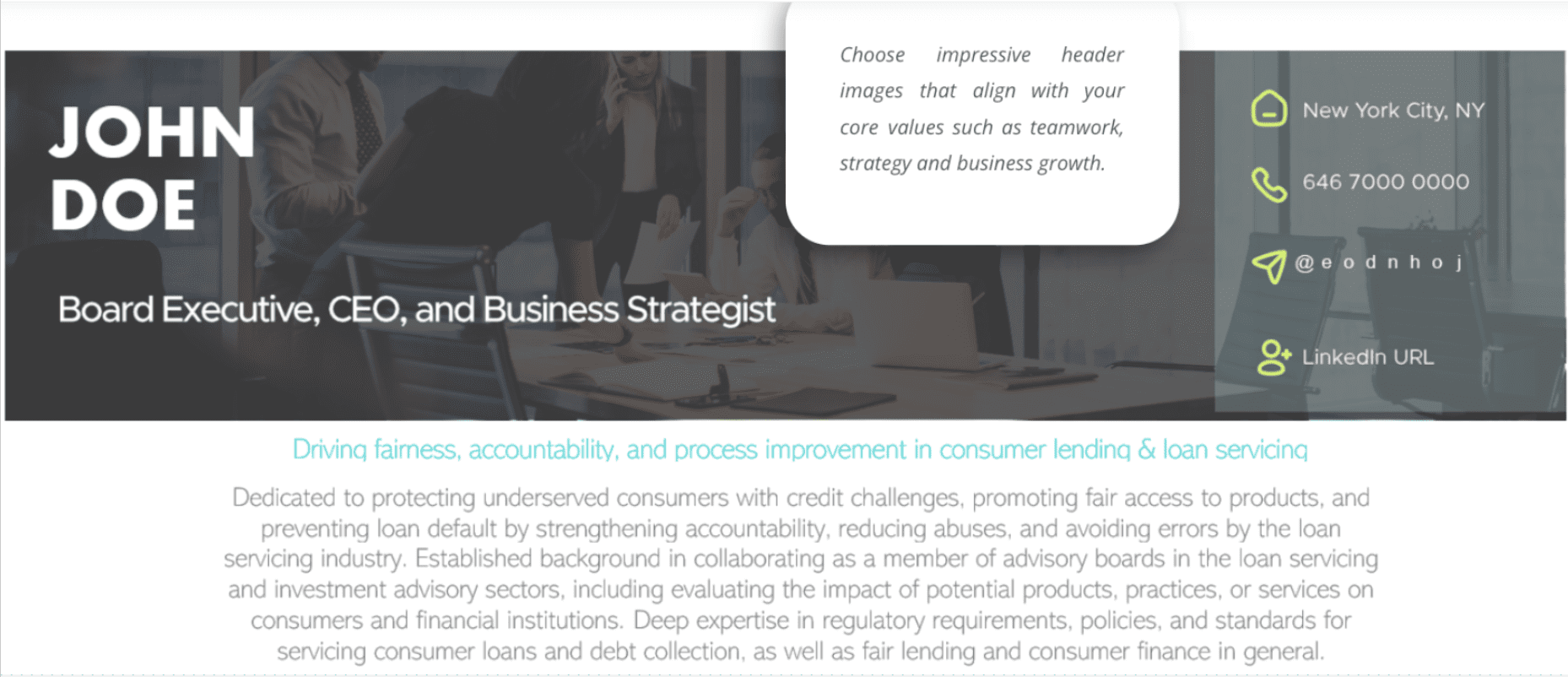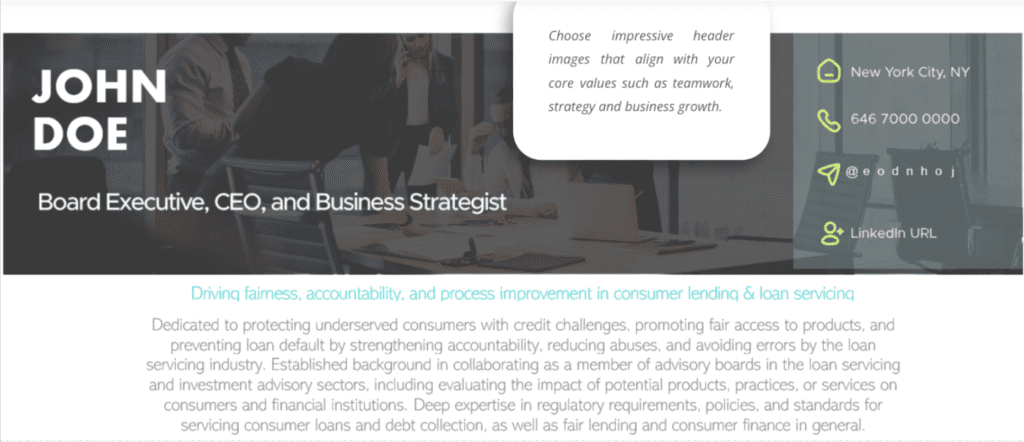 Step 1: Identify keywords that should be included in your Board of Directors resume
Highlight what's necessary to know right away and give the reader some context as to where they'll find it on your resume.
Financial Intelligence
Put your most impressive accomplishments that demonstrate your financial fluency at the top and make them as descriptive as possible.
Place a short line beneath each accomplishment to demonstrate that you have enough knowledge of the balance sheet to attend carefully to the CFO, and hold them accountable if the financials aren't clear enough.
financial reporting and risk management
Strategic Intelligence
Brainstorm your 5 most impressive board-related accomplishments as well as your traditional CEO or executive achievements. Edit them down to they are as descriptive as possible and relevant to the board you want to join.
Strategic planning skills proven:
new business models and evolving sector-specific strategies be they services, software, technology, or digital to name a few examples
financial markets, employee retention, acquisitions and mergers, competitor analysis, and operations
Board members' involvement in strategy has continued to change dramatically over the past five years. In a director's resume, highlight your broad and deep expertise with board/management working relationships, strategy formulation, and visionary leadership.
Relational Intelligence
Diversity and inclusion are not only important due to cultural miscommunication and unrest, but also due to the evidence showing exponential return on investment. From a Generation Z or Millenial workforce to diverse backgrounds, corporations are feeling the pressure to compete for top talent.
Choose keywords that highlight your impacts on your Board of Directors resume with hiring, recruiting, and training people. Or that demonstrate your achievements in building successful working relationships with the Chief Human Resources Officer and nominating and governance committees.
Outline your understanding of the strategic importance of human capital as a board member.
Keywords: commitment, evaluation, and execution
Strong leadership skills turn on the ability to clearly communicate with others. Ensure you clearly communicate your impacts on your Board of Directors resume.
Role Intelligence
Ask yourself why you would be picked for a board member and on which issues you can add the most value. Get granular and be as specific as possible.
While you should always tailor your resume, don't waste space on boring or unimportant information.
Draw parallels between your experience and the needs of the boardroom on your Board of Directors resume.
Once you have narrowed down what boards are looking for in their members, decide how to incorporate it into your resume. What will differentiate you?
Cultural Intelligence
Showcase your achievements in reading, getting along with, and improving the culture of diverse groups of peers. What are your experiences in joining cross-functional, cross-industry, and cross-culture groups?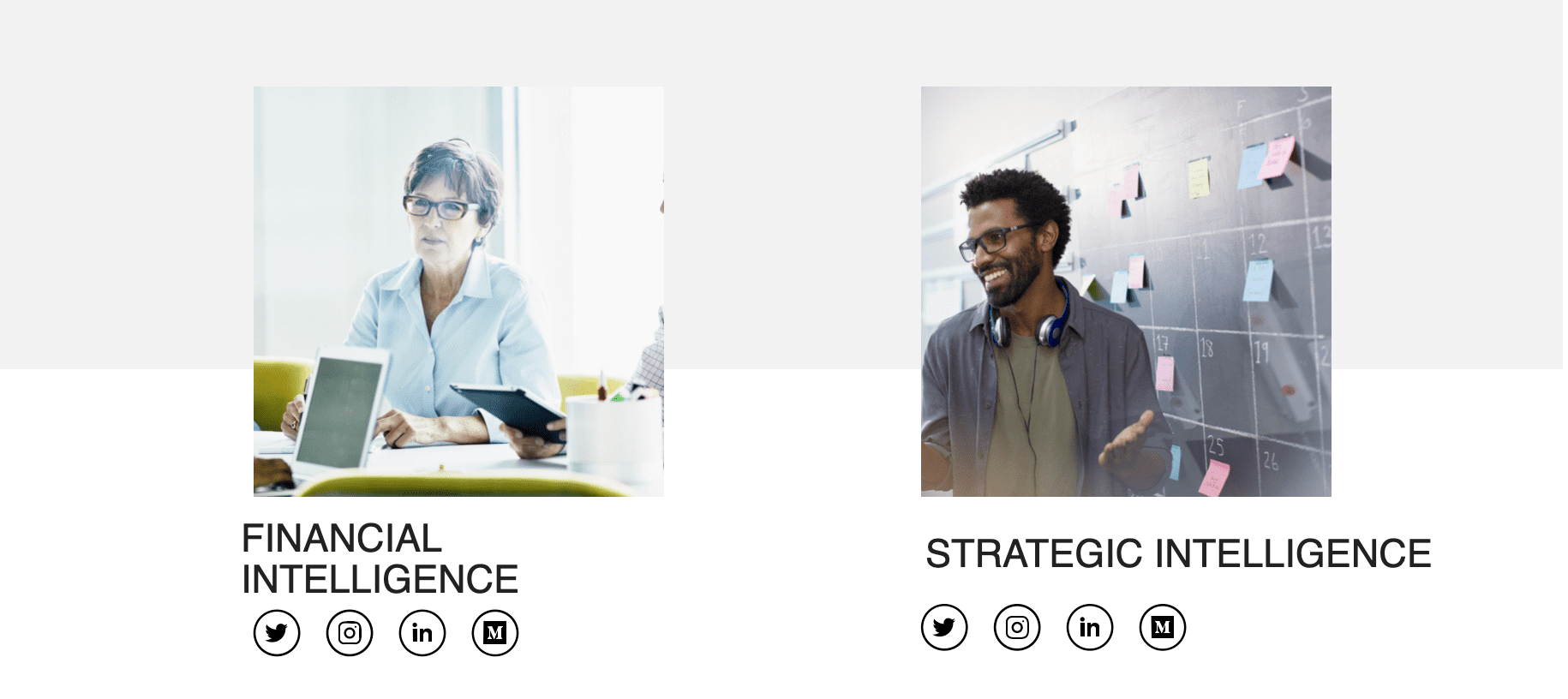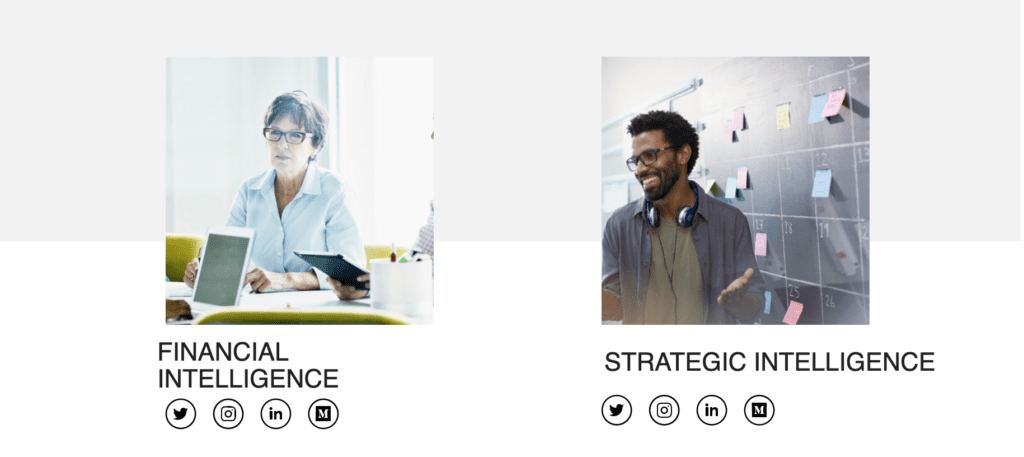 Step 2: Determine what's most essential to your target audience in terms of the open position.
Strategic thinking is essential for board interaction experience. Corporate boards have increased responsibility.
Strategic advisor proven ability to lead, influence, and integrate to drive business results.
Strategic planning is an important aspect in Board of Directors Resumes.
Link your most impressive accomplishments with the qualifications required for the board positions you are applying to.
Keywords: diligence, independence, integrity
Focus on your relationship-building capability when it comes to boards in the resume. In the boardroom, people interact through the reputations they have built over time.
Present yourself as a solution for this opportunity by clearly communicating your Board of Directors Resume with the skills that are needed for the board.


Directors are looking for senior-level professionals with strong business acumen and proven leadership skills across diverse sectors, locations, and cultures to serve on their boards.
Make sure you have your technical expertise down pat in the resume as well as any work experience that might be relevant to an open position.
Step 3: Structure your resume to showcase how you are the most ideal candidate to meet those needs.
Creating a winning resume that fills board seats depends upon the level of experience you have, your industry, and what type of position you are applying for.
Each section is customizable to fit your specific requirements.
A good place to start with any executive resume is by focusing in on your Branding Title. This is not necessarily the same as the exact position you currently hold, but rather the position you are targeting. This branding title should be the top header of your resume.
The second section of an executive board resume header is usually a Career Profile or Summary which outlines your key qualifications, skills, and achievements that are most relevant to the job you are applying for.
This section should always be customized to filling board seats by using keywords from the job description to drive your content.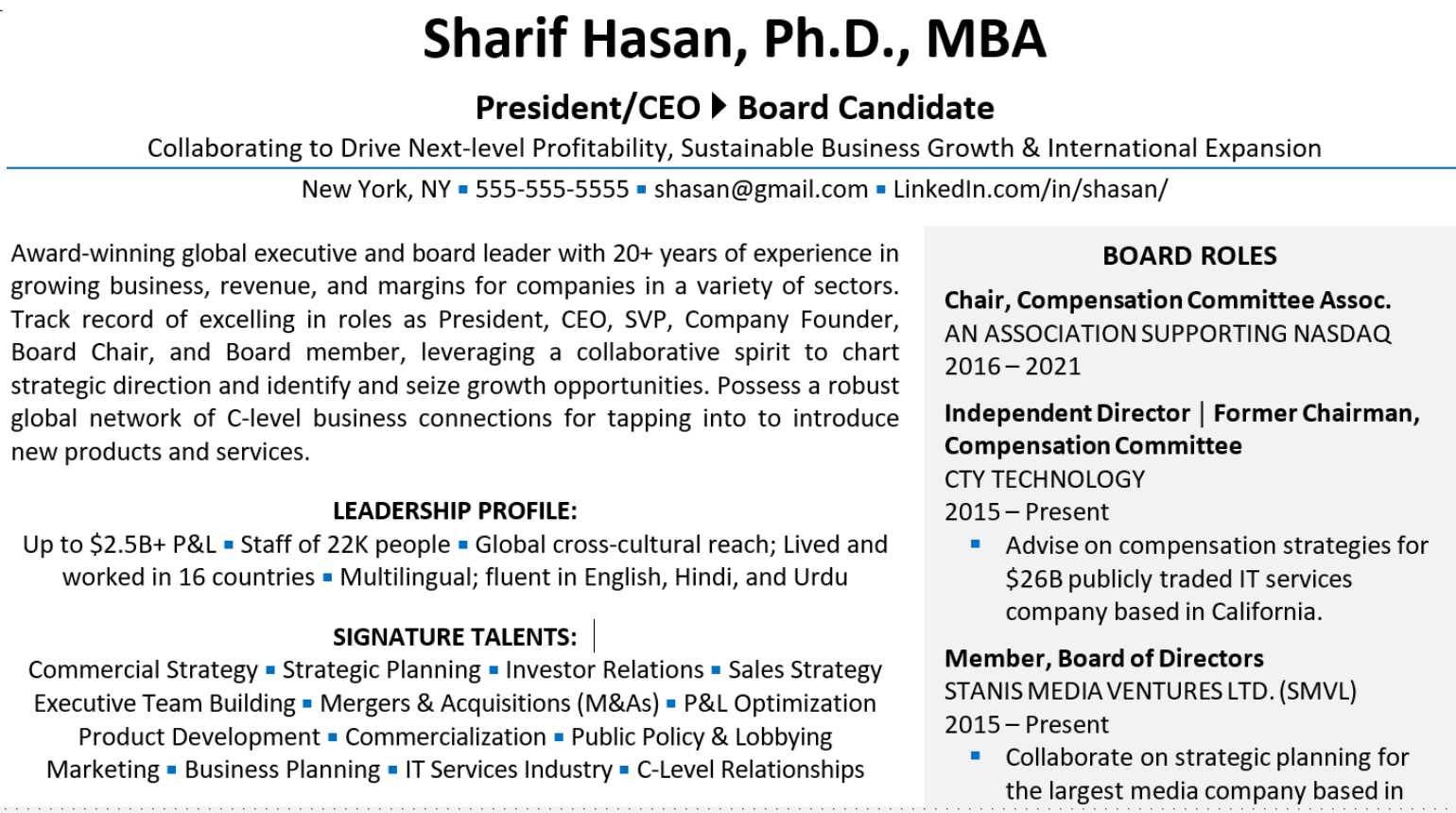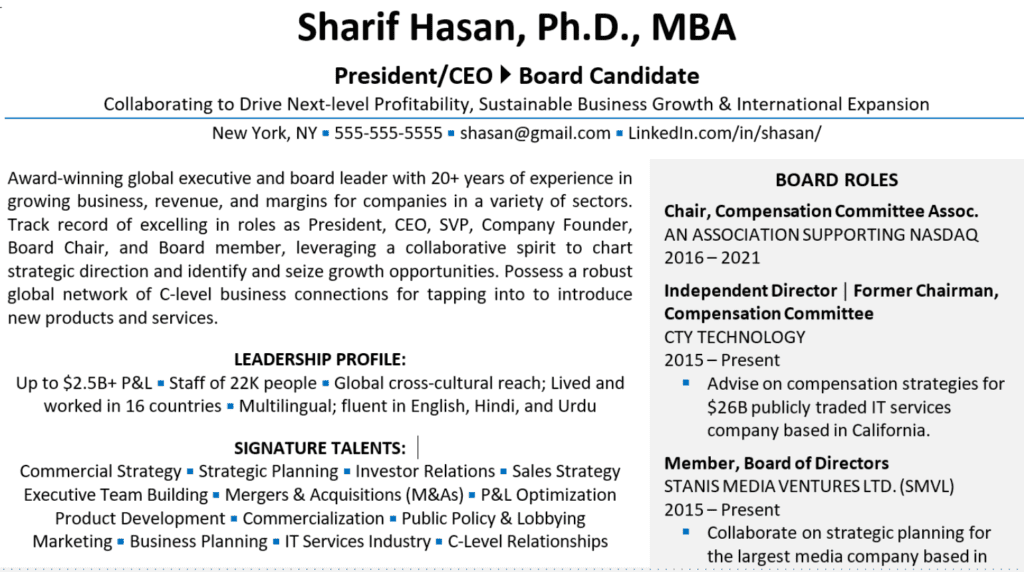 Step 4: Differentiate your Unique Value Proposition
There is no single standard for what should go into an executive board summary or even how long it should be. However, experts agree that it needs to include a short brand statement, a list of skills and achievements which match the job description, and perhaps an overview of your career path. Short statements are preferable because you want to communicate a lot of information concisely. Summaries should be personalized for each board seat that you apply for, as well as tailored to the industry.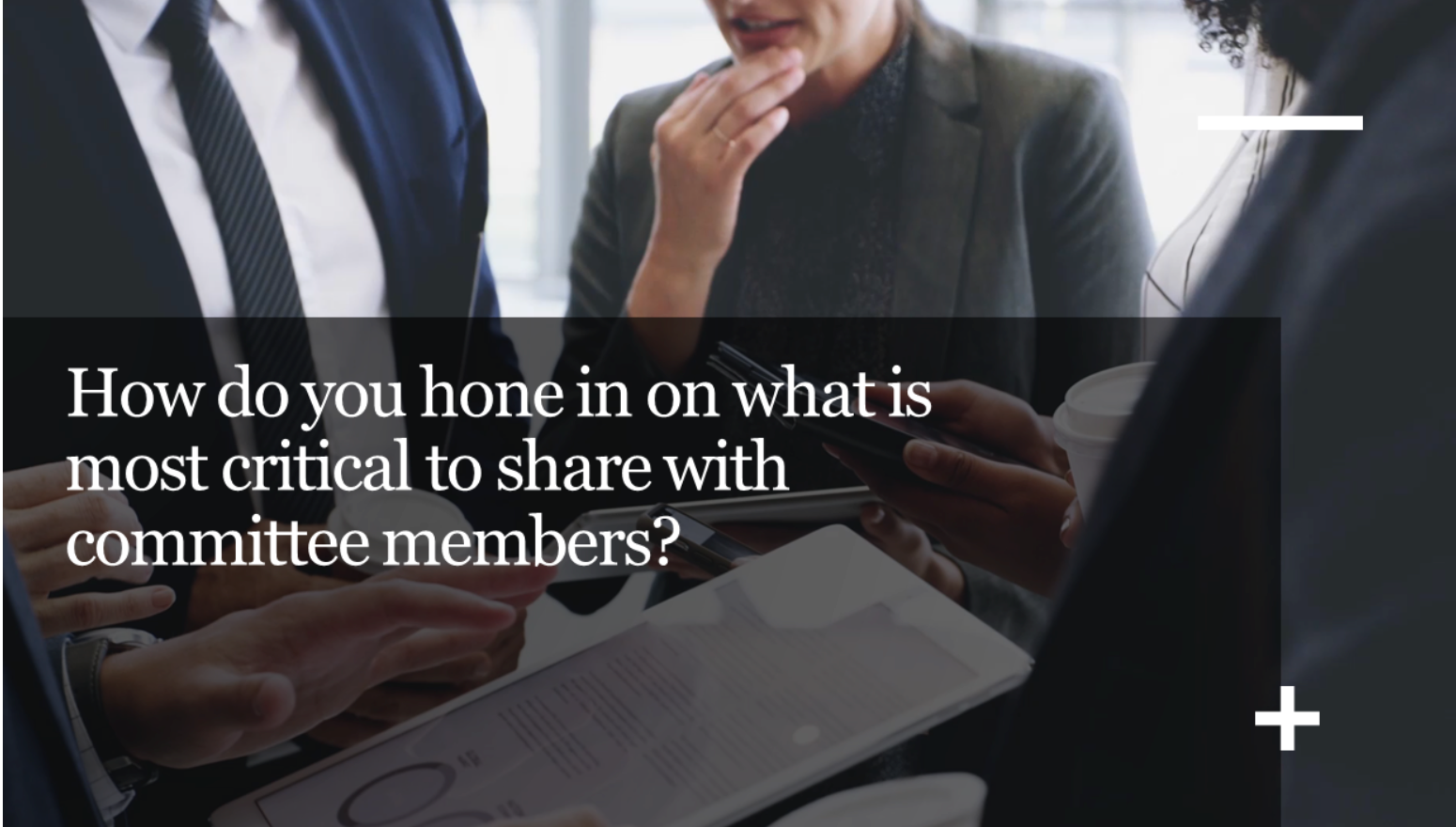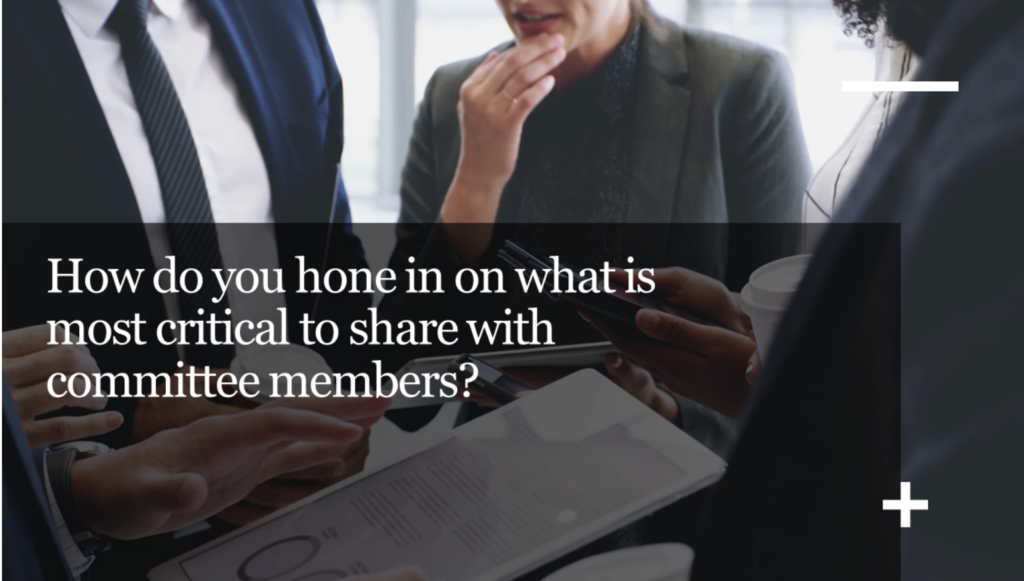 Key Considerations for Successfully Writing a Good Board of Directors Resume
When writing a board of directors resume, your audience must determine what they are looking to find in a board member. Some of the primary skills they can seek include: communication skills, strategic plan skills, leadership skills, raising money, and financial skills.
Step 1: Identify your qualifications. When you are applying for a board position, there are certain skills that are usually required or desired in addition to standard professional qualification requirements.
Step 2: Identify your key accomplishments. Highlight everything you've accomplished in the past that relates to the role and be able to back it up with evidence.
Step 3: Find a way to convey how much of an asset you will be on the board. One way to do this is by identifying areas of your expertise where you can offer value to the board.
Step 4: Make sure that your resume highlights the following things, which are highly important for any board member applicant:
• Leadership skills
• Strategic planning capabilities
• Decisiveness and independence
• Visionary qualities
Taking it to the Next Level: How to Take Your Board Resume to the Next Level
Are you an executive who needs help with your resume and career marketing? Book an introductory consultation or…
Visit us on the web and learn more about Arno's highly personalized, one-on-one executive resume writing and career marketing program designed specifically for top-tier executives and professionals.
Wrapping Up and My Experience With Writing Award Winning Resumes
My Bio
Read more about my experience and resume writing expertise!

Arno Markus BA, MSc., CPRW, CEO, and Founder of iCareerSolutions is a Multi-Award-Winning Certified Professional Resume Writer, a powerful LinkedIn Profile Writer, and Personal Brand & Job Search Strategist with global experience. Arno has done recruitment consulting in Helsinki, Amsterdam, and Toronto. He also worked in nuclear proposal writing for the Government of Canada prior to switching to empowering professionals to achieve ambitious career goals full-time. Arno is an expert at dissecting job descriptions and marketing his clients to ensure they get where they want to be work-wise.
He began his winning streak in 2017 receiving the National ROAR Award – Experience Writer Modern Design from the National Resume Writers' Association. Since then he has consistently ranked among the top writers in North America. In 2018 he received many honorable mentions, including Best Technology Resume and Best Executive Resume. Then in 2019, he received two TORI Awards from Career Directors International, bringing the total recognitions he has received to 11 industry Awards and Honorable Mentions. Last year he received Best IT Resume by the Career Professionals of Canada.
For more information on Arno, you can check out his LinkedIn profile, at https://www.linkedin.com/in/arno-markus/ or his website at https://icareersolutions.com/