Arno worked on my CV, LinkedIn profile, Executive Bio, and cover letter. Arno is extremely responsive, has great attention to detail, and produced great written material for me. All of the documents look modern, and I believe will be attention getting.
Arno also provided a lot of advice on how I use LinkedIn and the other documents. I very much appreciated his insights and guidance.
I cannot recommend Arno more. I will be back as my needs for updating continue to evolve.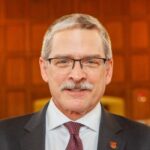 Higher Education Executive