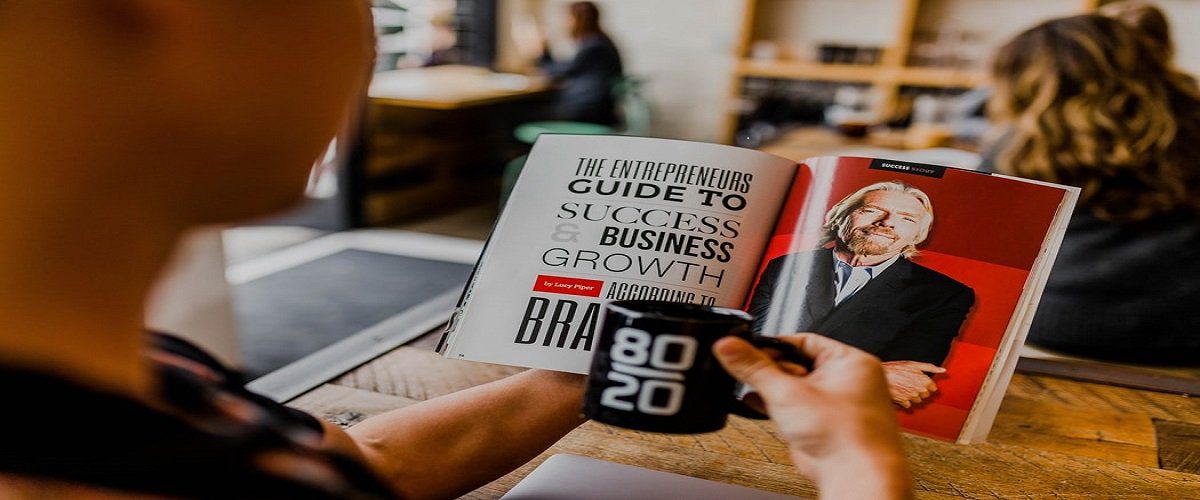 Sales Manager Resume
Taking Sales Manager Resumes to the Next Level
Take a glance at our amazing Sales Manager Resume examples and see how we can assist you in writing a stronger resume so you can secure your dream gig or job.
A Sales Manager Resume should include management skills, strong leadership skills, persistence & self-motivation, continuous learning skills, ability to take initiative and business Acumen. Assigning sales territories, setting quotas, mentoring members of her sales team, assigning sales training, developing a sales strategy, and recruiting and firing salespeople are all common responsibilities of a sales manager.
The job market is flooded with highly skilled sales manager candidates, making it difficult to stand out. Understanding what skills for a sales resume are needed, in addition to demonstrated sales experience, is critical. Employers are looking for the best of the best – someone who can contribute to the company's growth and competitiveness.
Sales Manager Resume Example
Sales Manager Resume – Example of a resume written for a manager level rising star in the insurance sales market. This Sales Director resume sample demonstrates this leader's metrics-driven advancements in sales growth nationwide. We have used graphs to visual demonstrate his "300% Revenue Growth" and "72% customer retention".
The purpose of a Sales Manager Resume is designed to grab the reader's attention with the client's accomplishments and motivate the HR manager to call him to book an interview! For information on our Sales Director Resumes check out our Manager and Professional Resume Service page.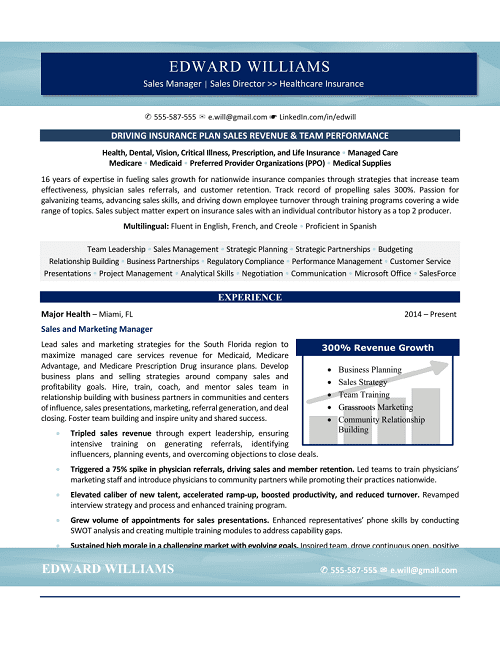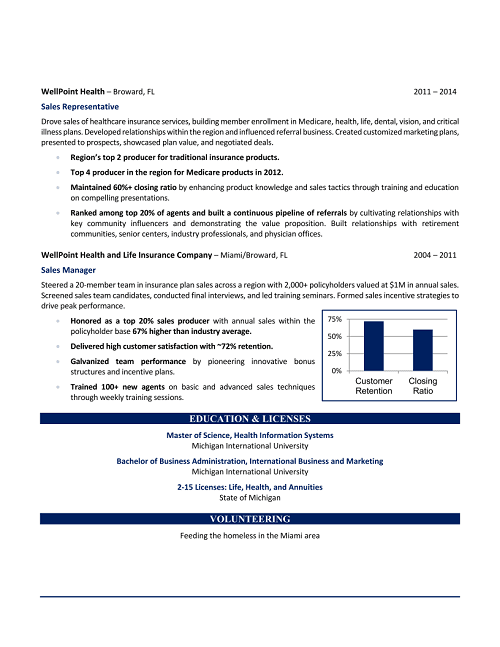 Let us help you land more interviews by helping you create the best resume for you.
Some of Our Top Resume Writing Awards