So you're ready to step up to the big leagues and become a CEO. Congrats! The trajectory of a company lie squarely upon your adept shoulders. You possess the essential qualities of a successful CEO.
The challenge? Condensing your vast accomplishments onto a resume that captures the attention of boards and executive search committees. You need to make sure your resume is ready for the big time. For businesses and boards, a CEO's resume is not just a document; it's a gateway into understanding the driving force of a potential leader.
Now, I'm sure you're thinking, "Alright, beyond the professional look, the right jargon, and the neat formatting, what sets a CEO's resume apart?" Buckle up, because we're diving deep into detailed guide of writing CEO resume! Get ready to unveil the secrets of crafting a resume that not only screams 'CEO' but also captivates and convinces board members from the word go.
We've included for you below:
3 Real CEO Resume Samples (that actually helped landing the CEO role)
Detailed Guide for crafting the perfect CEO resume
How to write powerful summary for CEO Resume
How to showcase core competencies and work experience
Want to save time?
Let us help you land your next CEO position by crafting the best resume or by managing your entire job search. Here's more information about our C-Level Resume Writing Services and Reverse Recruitment Service. Book a call today to speak directly with our CEO and Founder, Arno Markus!
Industry Stats: According to the U.S. Bureau of Labor Statistics (BLS), the employment of top executives, including CEOs, is projected to grow 6% from 2021 to 2031, which is about as fast as the average for all occupations.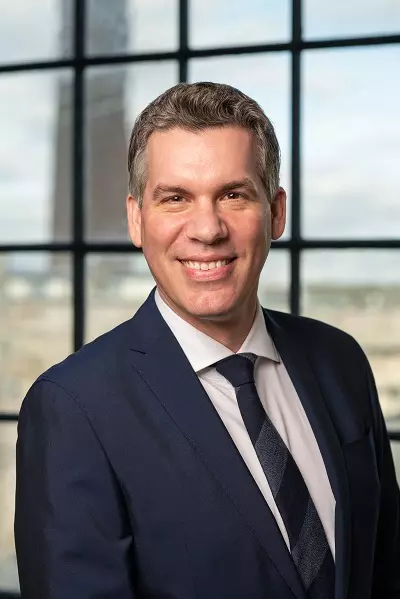 Arno Markus ​BA, MSc., CPRW
iCareerSolutions CEO and Founder
Arno Markus is a 20X Award-winning Certified Professional Resume Writer and founder of iCareerSolutions. Arno has worked with Fortune 500 Executives, North American Professionals, and Strategic-Thinking Leaders across all industries to assist them in landing Top Positions at Billion-Dollar Companies, Start-Ups, and everything in between.
"Arno was extremely helpful in working with me on a new resume and Linked In profile. He brings a very thoughtful approach to working with you and will ask the right questions to get you a great finished product. Thanks Arno!"
Active Members of The National Resume Writers' Association (NRWA) │ The Professional Association of Resume Writers & Career Coaches (PARW&CC) │ Career Directors International (CDI) │ Career Professionals (CPC) │ Forbes Coaches Council
iCareerSolutions Multi Award-Winning Resume Service was honored to receive another International Resume Writing Industry's most prestigious "Overall Winner Award 2023" by the Professional Association of Resume Writers and Career Coaches. The Top Resume Writing Awards are based on Visual Formatting and Design, Personal Branding, Understanding Employer/Position Requirements, and powerful language use. These Awards represent the Best Professional Resume Writers in the US.
Here are a few of Our Top Resume Testimonials

"Arno is a master of creating an achievement based resume that sets the candidate apart. He showcases one's accomplishments in a professional, aesthetically pleasing presentation. His methodology for working with clients is logical and makes it easy for the client to focus on identifying their achievements. Arno is pleasure to work with in the process. I recommend him for any C-suite executive ne…
Chief Financial Officer (CFO)
Top Resume Writing Awards