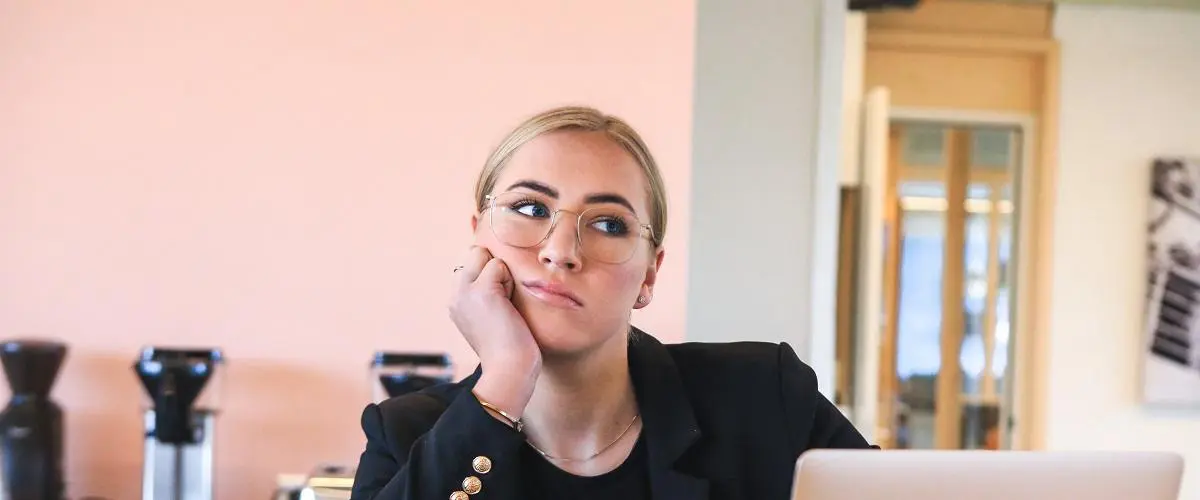 Job Placement Service
Successfully plan and manage your next career move.
iCareerSolutions Job Placement Services
If you want to make a difference in your life and in your future career, call us and let's talk about how to make your Job Search effective, both personally and financially with iCareerSolutions Professionally Managed Job Placement Service.
When you become a client of the iCS Job Placement program, you will work directly with our CEO and Founder, Arno Markus BA, MSc., CPRW who will design a highly individualized, organized, systematic, and results-oriented plan to successfully manage your next career move.
With a focus on six-figure earners, Arno Markus offers a Professionally Managed Job Placement Success Rate of 97%. The secret is in our Strategic Selection of new Job Placement Clients.
While we commit to working with each client for up to 1-year, we purposefully choose clients that we are confident can secure a role within 3-6 months. Our one-on-one in-depth screening process with Arno Markus allows both iCareerSolutions and the Client to feel comfortable moving forward with our Job Placement Services.
We will shorten your search time with resources that only our clients can access.
Your Own Personal Job Search Team
A Comprehensive Career Review
A Developed and Value-Added Brand
Packaging for Acceptance
Superior Guidance & Advice
Salary & Negotiation Expertise
Schedule a free consultation with our CEO and Founder Arno Markus BA, Msc., CPRW to learn more about our Professionally Managed Job Placement Service and how we can help you!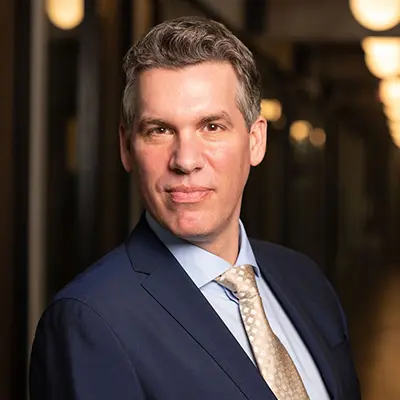 Arno Markus ​BA, MSc., CPRW
CEO and iCareerSolutions Founder
iCS Job Placement Clients Can Save Hundreds of Hours and Tens of Thousands of Dollars!
| Without iCareerSolutions | With iCareerSolutions |
| --- | --- |
| Estimated Executive Job Search 12 months | Estimated Executive Job Search 6 months |
| Job Postings Found 157 | Job Postings Found 80 |
| 157 Postings Found, 30mins per Job, 78.5 hours | 80 Postings Found, You Just Approve, 0 hours |
| Job Applications Submitted 157 | Job Applications Submitted 80 |
| 157 Applications Submitted, 20mins per Job 52 hours | 80 Applications Submitted, We Do It For You 0 hours |
| Custom Resumes Submitted 157 | Custom Resumes Submitted 80 |
| 157 Custom Resumes, 15mins per resume, 39 hours | 80 Custom Resumes, We Do It For You, 0 hours |
| Networking Messages Sent 310 | Networking Messages Sent 245 |
| 310 Networking Messages, 10mins per message, 51 hours | 245 Networking Messages, We Do It For You, 0 hours |
| Job Interviews 3 | Job Interviews 10 |
| 3 Unique Job Interviews, 4 hours each, 12 hours | 10 Unique Job Interviews, 2 hours Each, 20 hours |
| Total 232.5 hours spent job searching. | Total 20 hours spent job searching. |
Why Should You Partner With iCareerSolutions Job Placement Services?
There are numerous reasons to use the iCS Job Placement Services. These are some of the things Arno Markus will directly help you with:
1. Decide Your Next Career Move
CAREER COACHING – Our CEO and Founder Arno Markus BA, MSc., CPRW will assist you in refining your Career Path and helping you to determine your next Career Goal.
CAREER POSITIONING STRATEGIES – Positioning strategies vary widely between individuals seeking employment in the same field, those who are seeking a career change, or those who are looking for upward career movement. Each strategy requires an understanding of your past and a vision of your future. Arno Markus will work with you to develop a clear understanding of both.
We will work with you to help you discover your value-added brand and how to bring that into sharp focus for your next employer. You will be positively differentiated from other candidates. Your value-added brand is the basis for properly positioning yourself to secure multiple interviews and great offers.
2. Develop Your Brand
BRANDING – The perceived value-added proposition that you present to a company implies a promise. A promise that you will bring something to the table that will significantly contribute to their organization. You must prove that your unique "Brand" will contribute more to the company than the brand being presented by your competition. Your ability to communicate your Brand, verbally and in writing, will drive your success in conducting an effective Job Search.
BRANDING COMPONENTS • Core Competencies • Value Proposition • Transferable Skills • Accomplishments • Behavioral Competencies
3. Research Available Opportunities
It would be virtually impossible for you to know of all the opportunities available unless you use a professional Job Placement Service, who can identify firms you may never have heard of and brings you to opportunities that match your goals and interests. We maintain a large full-time staff of individuals who continually scout the market for new opportunities.
If you become one of our Job Placement Clients, our goal is to do everything within our power to make sure that you know everything possible about the market you are interested in and have the most options available to you as possible.
Being a professional Job Placement Consultant at its highest level is serious business and requires a lot of work on a daily basis. We are constantly calling, researching and meeting with companies and hiring organizations.
4. Correlate Relevant Applicant Tracking Systems (ATS) Keywords
Many employers rely on software known as Applicant Tracking Systems (ATS) to help them sort through the resumes they receive to find qualified candidates. It is important to know how to utilize keywords so the ATS identifies you as a strong candidate.
ATS keywords are specific words or phrases employers identify as requirements for a specific position, ATS keywords can include words that identify qualified candidates based on education, skills, experience and the industry or position.
This means your Resume has to successfully pass through the ATS before it reaches the recruiter or hiring manager for consideration. iCareerSolutions will optimize your Resume and LinkedIn Profile for ATS keywords to increase your chance of a recruiter or hiring manager reaching out for an initial interview.
5. Prepare Your Cover Letter, Resume, LinkedIn Profile, Executive Bio, and Thank You Letter
RESUME, COVER LETTER, AND LINKEDIN PROFILE DEVELOPMENT – Our Multi-Awarding-Winning CEO and Founder Arno Markus BA, MSc., CPRW will create dynamic accomplishment-based career marketing documents targeting your job choice. Your Resume is only one expression of who you are and what you bring to the table.
Your "Brand" must also contain a powerful Social Media component. LinkedIn and Social Media Profiles are key to a value-added Brand. It is also how you verbally and physically present yourself to others. All of these modalities must be managed effectively. Arno Markus will guide you through every step of evaluating which platform is best for your search and help you construct your professional profiles to expand your network and secure multiple interviews faster.
EXECUTIVE BIO – We will also create an Executive Bio to briefly highlight your unique skills. In today's market, with an increasing degree of specialization in all fields, a resume, LinkedIn Profile and Executive Bio need to show that you are a good fit for the particular job you are targeting.
6. Match You With the Right Positions
We will take the time to understand exactly what the hiring organization is looking for. We spend the majority of their time identifying opportunities for clients and only advise clients of opportunities that fit their career goals. In order to make good matches, it is important to understand culture, value systems, work ethic, practice strengths and so forth are all part of the definition of a "good fit."
7. Multi-Channel Marketing
Multi-Channel Marketing is required to manage a Job Search that yields results. Engaging in one or two channels will not accomplish this. Our Client Marketing Tactics are focused and comprehensive. We will assist you in effectively managing each of the required channels.
Email set up and monitor
Social Media set up and monitor
LinkedIn Profile Management
Resume Distribution
Recruiter List
Target Company List
Posting and monitoring Job Boards
8. Secure You Interviews
A professional Job Placement Service has the ability to get you in the door. A good Job Placement Consultant has "credibility" which, in this business, means that (1) they only present clients to organizations fitting the firm's requirements, (2) they only present clients to firms that in fact have positions, (3) they only present clients who are genuinely interested in working in the organization.
If you have ever sent your resume to a firm "cold" you know that, nine times out of ten–or more, you're going to get rejected.
9. Prepare you for the Interviews
Anyone who gets in the door has a good chance of getting the position. We take the time to prepare our candidates for the interviews, anticipating potential questions an employer may have and helping candidates prepare for unanticipated interview questions. Arno Markus works directly with our candidates before their interviews.
We will teach you how to subtly control your interviews in order to receive excellent offers. Our time-tested interview tactics will help you manage proper phone use, video interviews, face-to-face interviews, group interviews, and properly present your behavioral competencies, so that your brand will allow you to win significant financial offers. Arno Markus has years of experience in the interview process and will coach you through each one.
10. Assist in Salary Negotiations
Oftentimes, companies can be persuaded to offer higher salaries and other incentives to get a good candidate. Most executives reveal early in their negotiations how much they make and how much they want. They capitulate too easily in the process and are eliminated from contention or leave significant money on the table. We will show you how to negotiate for significant compensation increases, additional responsibility, and authority by sharing with you the best practices and experiences that Arno Markus has gained in working with executives for the past two decades.
11. Provide Ongoing Career Support
A Job Search can be a draining experience. We are there with you every step of the way and support you with the type of attention you need in the stressful situation of locating a new position. Arno Markus will speak to you after every interview and do everything we can to ensure that psychologically you are ready for each interview you go into.
There is a tremendous amount of work that goes into finding you a job. When you use the iCareerSolutions Job Placement Service, your most time-consuming task will be showing up for the interviews.
12. Maintain Your Confidentiality
A strong focus on discretion and confidentiality is a key part of the Job Placement and Recruitment process. One of the major benefits of partnering with Arno Markus and the iCareerSolutions Job Placement Service is that many candidates are looking to keep their conversations with hiring managers quiet, motivated by the desire to avoid being tagged as "looking" in the market. With this in mind, discretion is extremely important and your confidentiality is protected.
General Terms
iCS will provide weekly and monthly reports on our efforts and results.
The cost to Professionally Manage your Job Search for six-figure+ earners will range anywhere from $10,000 – $17,000 depending on the position and industry you are targeting.
Payment terms are 50% down and the remaining 50% due upon a signed Job Offer.
An effective job search stems from a well-designed, well planned, well organized, and well-executed process. Much like any business process, there are many pieces to the puzzle. It all begins with having the right resources in place and the right advice on how to use them effectively. Arno Markus and the iCareerSolutions Job Placement Team will lead you through a highly organized process that is custom-designed and tailored to meet your specific career needs. The iCareerSolutions Job Placement Program will yield results for you, as it has done for hundreds of our clients.
Additional Services
Have a look at some of the additional services that we provide in order to help you find and land your dream job.
What Our Clients Say
We've had the pleasure of helping hundreds of candidates land their perfect job using our C-level resume writing services. Here's what just a handful of them have to say about us, and our services.
I have used Arno's suggestions on my resume and linked in profile while I was actively looking for a new career. I received many compliments on both my resume and linked in page. He has helped me out tremendously and he will do the same for you.
Arno was very professional and created a resume that really highlights my successes. His coaching has also been instrumental in my job searches, career profiles, and professional goals. I was very impressed by his knowledge and advise. Arno was always prompt for our scheduled sessions and quickly responded to all of my email inquiries. I would definitely hire Arno again.
Arno's expertise in writing resumes, cover letters and building LinkedIn profiles is very impressive. He has a background and skill-set that I expect to allow him to dominate this field. It's difficult to illustrate just how good his services are, so I'll emphasize the end results significantly exceeded all of my expectations. And on top of it all, he was great to work with through the entire process. I personally recommend Arno as the ultimate career strategist.
Employers who have Onboarded Our Clients