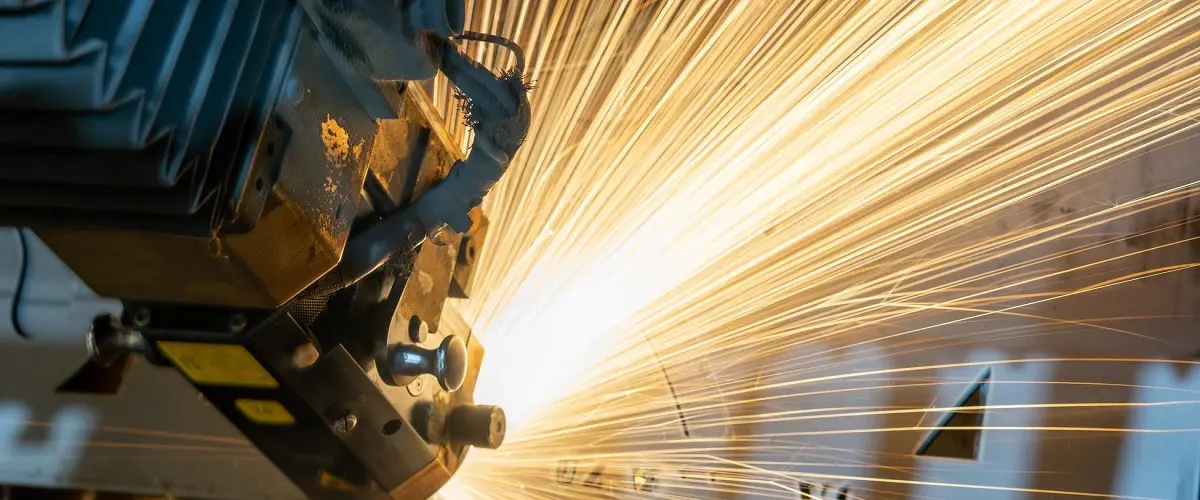 Operations Manager Resume
Operations Manager Resume to Create a Perfect Impression on the Employer
An expertly written and keyword-optimized Operations Manager Resume that sets you apart!

An Operations Manager Resume should include strong communication skills, good motivational skills, strong negotiation skills, exceptional organizational skills, and awareness of internal and external customer needs. The primary responsibility of the Operations Manager is to ensure that the appropriate policies and procedures are implemented in the organization. Formulating strategies, optimizing efficiency, procuring material and services, and ensuring compliance are some of the specific responsibilities of an Operations Manager.
Your career hunt would be easier if you have a tailored, well-written, and attractively framed resume. You could keep using your old resume and respond to dozens of work postings in the hopes of receiving a response. Who knows, maybe in a month, maybe in a year… If you'd rather get results right away and save hours and hours of time, a well-written resume is well worth the money.
Operations Manager Resume Example
Resume Example of an Operations Manager resume that was written for a manufacturing leader seeking a Director of Operations role to capitalize on his experience as a plant manager and project manager. This resume sample demonstrates this operations leader's metrics-driven accomplishments in continuous improvement, quality management, and team leadership.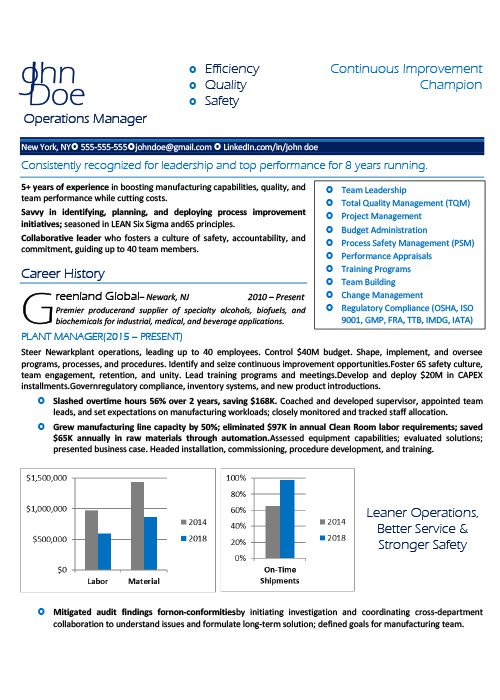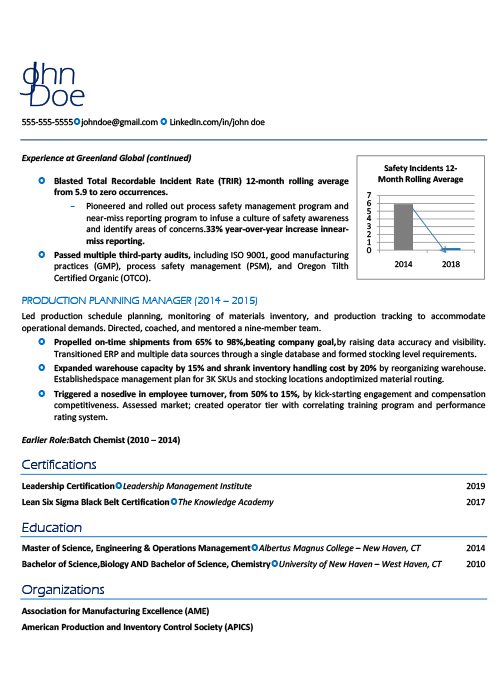 Let us help you land more interviews by helping you create the best resume for you.
Some of Our Top Resume Writing Awards