Mistake Number 1 – Trying for Multiple Different Roles at One Time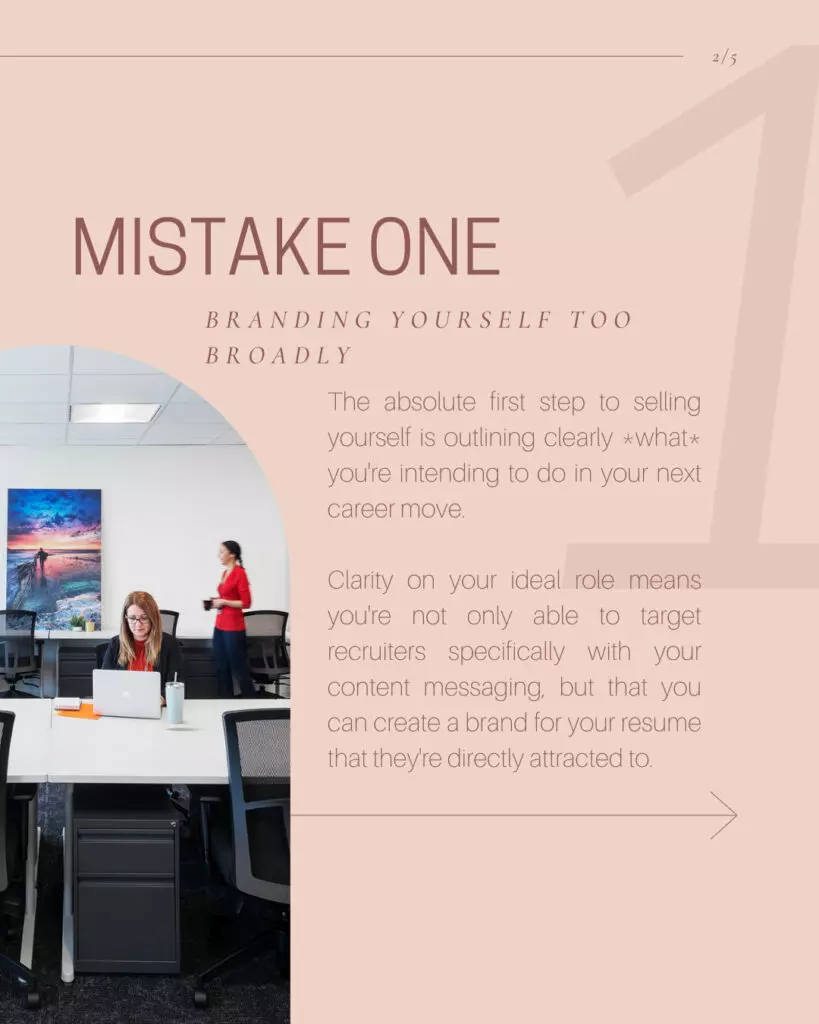 I recommend only going for one position at a time. For example, I get many people who want to transition to a higher level but also want to keep themselves open to lateral positions. This is a major red flag for recruiters. If I'm hiring a CFO, then I'm not going to entertain a person who brands themselves both as a VP of Finance and as a CFO. I'd be leery as to whether they are committed to the transition. While this is especially true of people transitioning, it also holds true at all levels.
Executive job search begins with research and targeting! Pare down all the possible career directions you could take, and zero in as much as possible on one clear focus. Then begin your executive search!
Rather than applying for job openings, labor statistics show that most professionals find their next job through LinkedIn. This is the number one tool recruiters use to fill open positions. To finds executive jobs on a job board is becoming increasingly rare and competitive. Instead recruiters rely on trending searches to find job seekers. The next job could be waiting, but wihout a clear focus on your next employment move, you will certainly miss out in your job search.
While it's true that there are many job seekers who want to brand themselves and be able to use their resume for multiple positions, this can often backfire. Remember that recruiters look at hundreds of resumes per day, and so they need some way of quickly filtering through the pile based on keywords and phrases. If your resume is overly generic and doesn't contain specific keywords that match what recruiters are looking for, they may overlook you entirely and move on to someone who is more targeted and qualified.
Mistake Number Two: Your LinkedIn Profile Doesn't Match Your Resume Title
You need to focus on getting your personal brand (using targeted job descriptions) before moving them online so that you send a clear consistent message across all channels. Slapping up a LinkedIn profile, other social media profiles or websites/portfolio sites with different content (i.e., headlines for your targeted position) for each one is not ideal – it will only confuse a potential hiring manager who is trying to find qualified senior-level candidates in this competitive market!
Make sure the work YOU do defining yourself as well as developing relevant resume skills (and bio /career documents) matches what recruiters look out for when searching resumes nowadays: personalized branding based on research into companies' specific job descriptions and job titles. Make sure you know whether it is VP jobs or CEO jobs you are targeting. This key strategy will get you job interviews for a senior-level position!
Your online presence could be costing you jobs.
With a little knowledge and work, you can bring your job search in line with technology trends. Need helpin your job search? Book a free career consultation and resume review with iCareerSolutions now. We'll help you craft a personalized executive resume and make sure that your LinkedIn profile is sending the right message to recruiters. With our guidance, you'll be sure to land your dream executive job and find relevant job openings! Don't wait – contact us today.​
Mistake Number Three: Not Branding Yourself for the Position You Want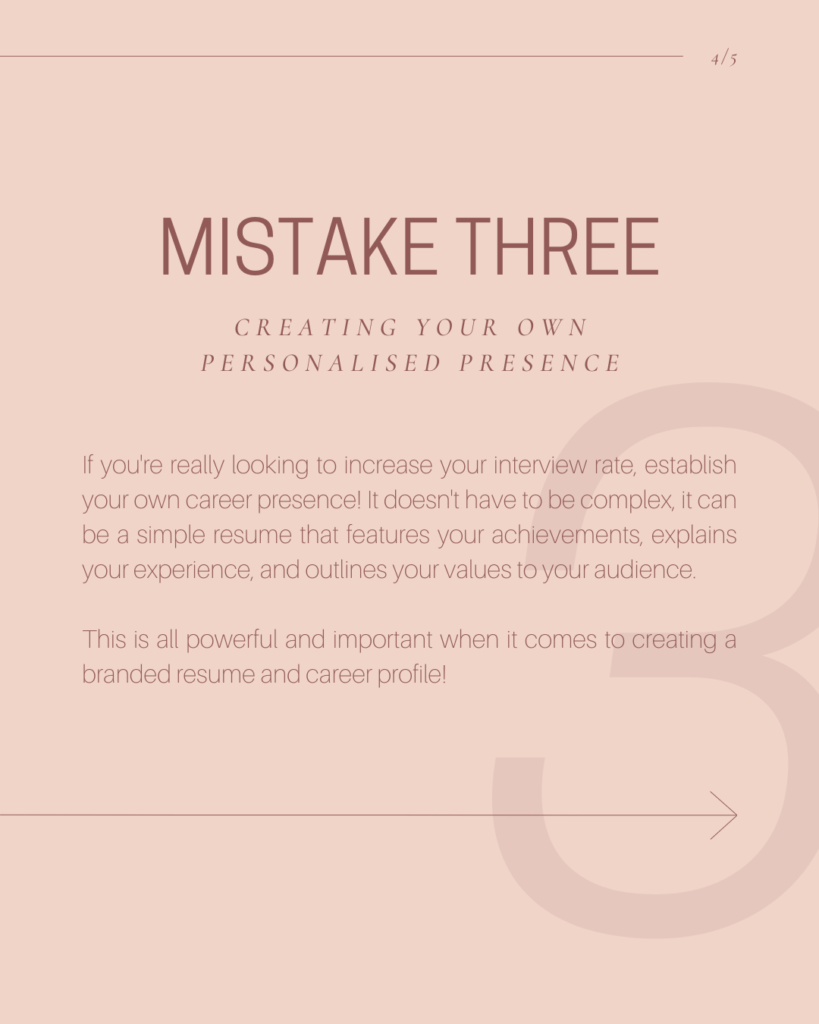 When it comes to branding yourself, don't be afraid to be specific. In fact, the more specific you can be, the better. This is because recruiters are often looking for very specific skills and qualities in candidates. By being as specific as possible in your branding, you can show that you have exactly what they're looking for.
A Resume Headline is a phrase that highlights your value as a candidate. To best describe yourself in a phrase, follow a simple exercise. Write at least ten to twenty adjectives that describe you. Then shortlist the top three that are also mentioned in the job description. For example, if you're applying for a job as an accountant, some adjectives that describe you might be: accurate, detail-oriented, reliable, etc. However, the job description might also mention qualities such as 'team player' or 'ability to work under pressure'. In this case, you would want to use those phrases as your Resume Headline.
For example, rather than simply listing your accounting experience on your resume, you could brand yourself as an "accountant with 10 years of experience in auditing and financial reporting." This shows that you have the specific skills and experience that the recruiter is looking for, and so you're more likely to stand out from the crowd.
If you avoid these branding mistakes, you'll be well on your way to impressing potential employers and landing the job you want. For more help with your job search, contact iCareerSolutions today and book a free consultation. We help you find jobs, and give you tips on how to search jobs! Your next job could be waiting!
Detail-Oriented Accountant with a Proven Track Record of Accuracy
Why Is a Branding Statement So Important?
A branding statement is a short, catchy statement that highlights your most relevant expertise in about 15 words or fewer. Analyze the requirements of your target job title and look for the overlap with your chief assets. Select three or four adjectives that describe your key strengths. Weave together the adjectives with your desired job title or role and tie them to the value-added.
By tailoring your resume headline to each position, you're showing employers that you understand the requirements of the job and have the skills necessary to succeed in it. Additionally, a strong resume headline can help you stand out from other candidates and increase your chances of getting an interview.
By focusing on the key skills and experiences that are relevant to the job you're applying for, you can better demonstrate how you can contribute value as an employee and give yourself an edge over other candidates.
Accurate and Detailed-Oriented Accountant
Award-Winning Accountant
Accurate, Detail-Oriented, and Reliable Accountant
Accurate and Detail-Oriented Accounting Professional
Accomplished software engineer with experience in web development, mobile app development, and big data.
A resume summary statement follows your Branding Title and is a personalized section consisting of skills, achievements, experience, and traits relevant to the job you're applying for. It is typically placed at the top of your resume.
Expert in developing and executing marketing plans that increase revenue and market share. Proven track record of driving customer engagement and building brand loyalty through creative campaigns and collaborative partnerships.
To craft a strong resume summary statement, start by identifying the key skills and experiences that make you an ideal candidate for the position. You can then use these as the foundation for your statement, highlighting your qualifications and contributions in a way that is relevant to the job you're applying for. For example, if you're applying for a job as a marketing manager, you might include skills such as strategic planning, budgeting, and creative thinking in your resume summary statement. Additionally, be sure to focus on quantifiable achievements that demonstrate the value you've added in previous roles in the industry. By doing this, you can give employers a better sense of the contributions you're capable of making in the role you're applying for. For example, if you've managed a team of 10 people and increased their sales by 30% over the course of a year, this is something that will likely stand out to hiring managers.
For example:
Award-winning marketing professional with over 5 years of experience in developing and executing successful campaigns across a variety of industries. Proven track record of increasing brand awareness and driving revenue growth. Strong strategic planning and budgeting skills, as well as creative thinking capabilities.
Strategic thinker with a focus on results who can contribute value in a fast-paced environment. Proven ability to lead and manage teams, resulting in an increase in sales by 30% over the course of a year.
Some top targeted keywords in sales include:
– Negotiation
– Prospecting
– Closing
– Account management
– Business development
– Cold calling
Generated $1 million in revenue over the course of three years through prospecting and cold calling.
Won multiple sales awards throughout my career, including "Top Salesperson of the Year" and "Salesperson of the Month." Achieved consistently high revenue targets year after year. Led a team of 10 sales representatives, managing their performance and coaching them to achieve success in our fast-paced, competitive sales environment. Trained new hires on best practices and sales techniques, helping our team consistently hit or exceed monthly targets. Experienced in working with both B2B and B2C clients, developing strong relationships and delivering excellent customer service. Strong strategic thinker with a focus on results who is focused on achieving sales targets and driving revenue growth.
In a Nutshell
Have you made any of these branding mistakes when looking for a job? If so, it's time to correct them! Contact us today for a complimentary consultation and we can help get you on the right track. Thanks for reading and we hope this information helps you in your job search.