"Choose a job you love, and you will never have to work a day in your life."
― Confucius
Although loving your job is extremely important, it is crucial to find balance. If you are working more than 70 hours a week, you could be risking your health. The Harvard Business Review article How Being a Workaholic Differs from Working Long Hour states that despite long hours that would normally affect the quality of life, "workaholics who love their jobs are somewhat protected from the most severe health risks, and this may be because they feel that their work is worth all the hard work, "but "It may be quite difficult to detach from work, engage in recovery activities, or get enough sleep if one works 70 hours per week or more". Regardless of the hours you work, there are many factors that determine job satisfaction.
Even if you work part-time, a toxic work environment can affect one's mental health. This constant stress can then manifest into physical issues. Salary is no longer the determining factor for a successful job. More money may be nice, but you may have different reasons for changing careers. Are you looking for a balance of family, relationships, and work-life? Remote positions are now providing more opportunities for people to redefine their dream job! There are many reasons to decide on a career change
You Have Decided to Make a Career Change, Now What?
So you know you are not happy at your current job but not sure about the next step? If you cannot decide on what you would like to change your career to, perhaps you could benefit from professional career counseling. A professional career coach will work with you one on one to help you decide the best career for you. They will help you analyze your skills, experience, and interests to develop a personalized plan to reach your goal.
If you are looking for a career change, you will need an award-winning transition resume! If you are looking for a new position, it is important to have the right resume, but it is essential to transition to a new career. iCareerSolutions transition resumes are designed to take your previous experience and accomplishments and present them in a way to maximize your potential for gaining a new position.
It is vital to have the right resume for your job search when looking for a new career. When looking for a career change, it is imperative not to use a generalist resume and target your resume for your new career. If your new job is looking for specific skills, you need to give examples of your accomplishments that match these requirements.
Your transition resume should not include your previous duties and responsibilities, unless these skills can be transferred to the new job. Are you looking to become a Project Manager? Perhaps adding a PMP certification is your next step. Check out this example of our award-winning project manager resume. Maybe you are transitioning into a tech job because you want more stability. Here is an IT project manager resume sample. As you can see from these resume samples that the candidate has presented their accomplishments using bullet points to draw the hiring manager's eye quickly. These achievement-based resumes are very effective when transitioning to a new career.
Is it Time to Take Your Career to the Next Level?
Moving up is another excellent reason for a Career Change. Are you ready to take the next step in your career evolution? If you are considering seeking a promotion within your current employment or your job search is for a higher professional position than you have currently done, it is vital to have the right transition resume. Again it is not about presenting your previous duties and responsibilities; it is about presenting your accomplishments that match the requirements of the jobs you are applying to. If you seek career advancement, you will need to demonstrate leadership qualities, including managing a team. Many accomplishments are transferrable between positions. For example, although your Software Engineer Resume will look a lot different from your Director of Software Development Resume, they still may contain some similar accomplishments if these achievements are skills required in the new job.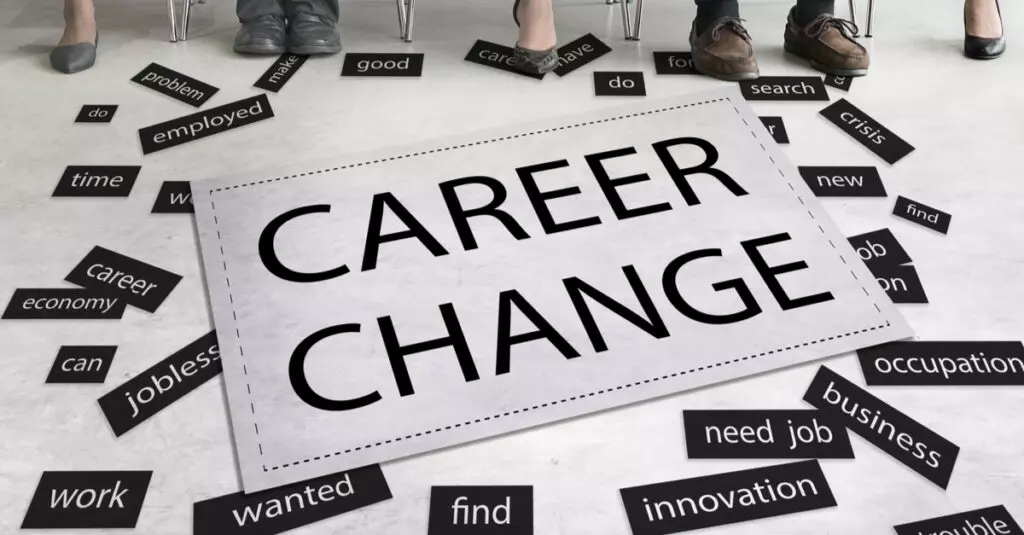 ATS-Keyword Optimization for a Career Change Resume
The other important factor when considering a career change is how to navigate today's job market and new technology. Recruiters and hiring managers use Applicant Tracking Systems to weed out candidates for their job postings. For example, if you are applying for a Project Manager position, your Project Manager Resume must contain keywords relevant to project management. The problem is that every job posting has different keywords. Whoever creates the posting will decide which keywords are relevent to their, so it is important to ATS-keyword optimize your resume for each position.

It is crucial to have the right keywords, but they have to be relevant to you personally. A professional resume writing service can help you review your previous experience and accomplishments to create an effective career change resume. They will compare your chosen new career with your work experience, education, and even your interests to compile a career change resume to help you find a job that will provide you with career satisfaction and reach your personal goals.
Do you Need a Career Transition Resume?
iCareerSolutions multi-award-winning career transition resume writing service can help! Our Certified Professional Resume Writers help professionals create career change resumes that get results. Here are some examples of our award-winning resumes.
Would you like more information? Please book a time to speak to our CEO and Founder, Arno Markus here.