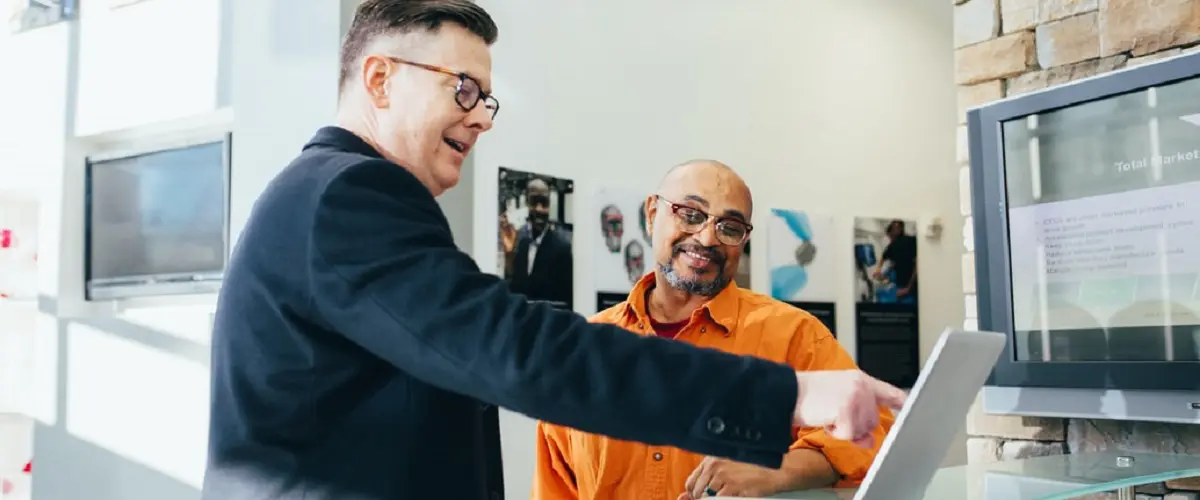 VP of Sales Resume
VP of Sales Resume that will take your Career to the Next Level
Have a look at our VP of Sales Resume examples to understand how to boost your resume to secure your dream job.
Looking for the Best VP of Sales Resume Samples?
A VP of Sales Resume should include strategic vision with the ability to execute, strong leadership presence and maturity, impeccable judgment and ability to make sound decisions in a fast-paced, dynamic setting and business acumen. A vice president of information technology is in charge of the information technology branch of a corporation or organization. The administration of systems and the upkeep of existing applications are among their responsibilities. They are also in charge of developing future plans and ensuring that they are implemented.
My clients always tell me, "I didn't realize how much I had accomplished until I saw it all written down." Writing a fantastic resume gives me a warm feeling, but it also gives the person writing it confidence in their achievements so far. There may be some tasks or obstacles that give you a feeling of accomplishment from week to week, year to year, but it's not every day that you get to look back on all of your career accomplishments in one sitting. It's a game-changer!
VP of Sales Resume Example
Vice President of Sales Resume – Executive resume example that was written for a senior leader seeking to transition into sales leadership from current success in technology product development and a career history spanning several business areas. This executive resume sample demonstrates strategic, metrics-driven accomplishments across multiple business areas. It received an Honorable Mention for the Best Career Change Resume in 2018.
iCareerSolutions Award-Winning Resume Service was honored to be nominated for this award. Career Professional's prestigious Awards of Resume Writing Excellence Program is committed to setting the standard for Resume Writing Excellence – "Recognizing outstanding Resume Writers in our profession is one of Career Professional's most important activities".
In today's job market Recruiters and HR professionals receive hundreds of resumes, and a professional resume writing service can help you rise to the top of the pile. All our resumes are ATS compatible and will help you be seen! For more information on our Certified Professional Resume Writers and our Vice President of Sales Resume Writing Services.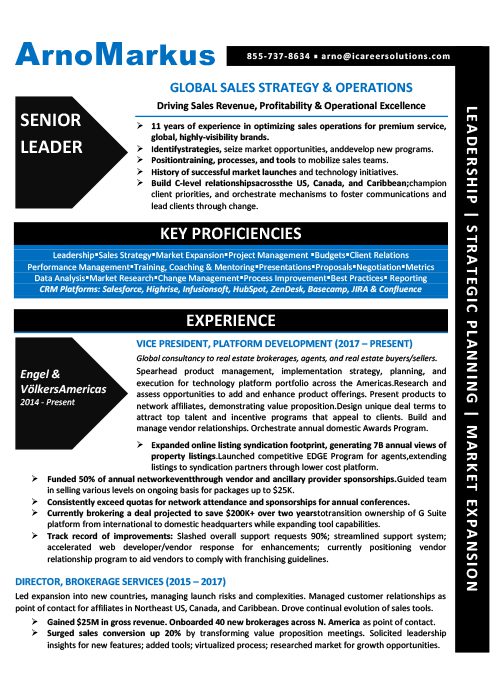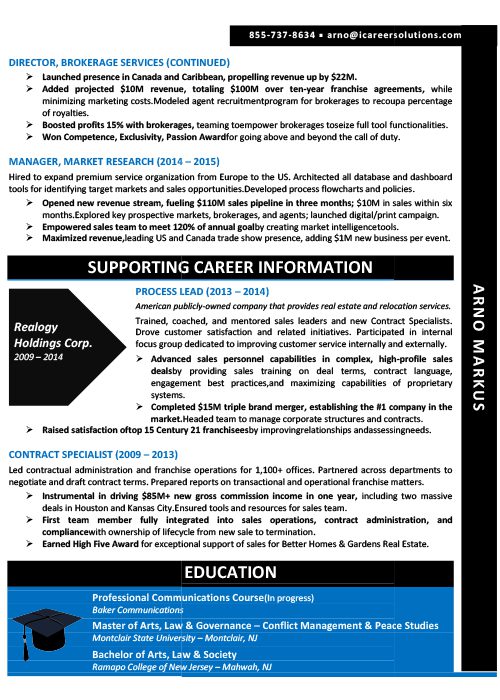 Here is another great VP of Sales Resume Example of an executive sale resume written for an executive sales leader in the digital media space. This VP of Sales resume sample demonstrates metrics-driven accomplishments for hyper-growth companies.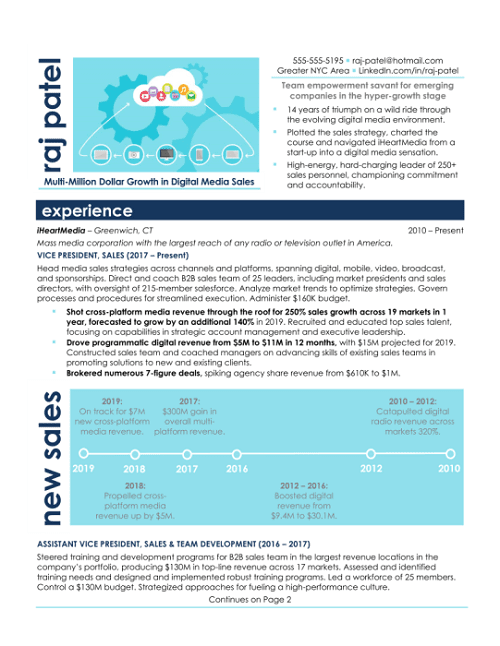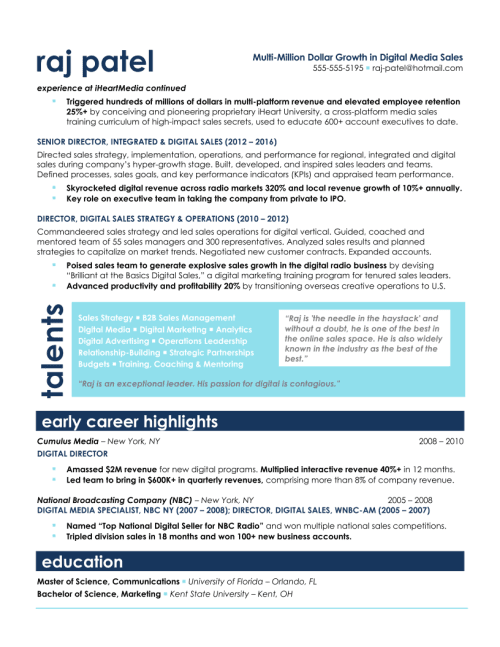 Do you need a Vice President of Sales Resume? Let us help you land more interviews by helping you create the best VP of Salessresume for you, by highlighting your achievements! Book an appointment to talk to Arno Markus, our CEO and Founder to learn how we can help you!
Some of Our Top Resume Writing Awards