A Chief Financial Officer (CFO) resume should be a C-level resume showcasing account, financial, and mathematical capabilities. CFOs should be data-driven, profit-orientated, and have the ability to maximize revenues for a company. Chief Financial Officer's work is to ensure that company has the right financial structures in place to support its growth, while also ensuring that company remains compliant with applicable laws and regulations. CFO is responsible for setting goals and objectives, as well as developing budgets and monitoring performance. Chief Financial Officer also oversee how cash is being used by the company and make recommendations to management on how to improve profitability.
CFOs bring a strong educational background in finance and accounting, as well as extensive experience working in this field. They also serve as an advisor to the CEO and other executives on important business decisions that have financial implications
A hiring manager or recruiter will only spend a few minutes or even seconds to review each resume as they can receive hundreds for each job posting. It is important to highlight the elements of your resume that clearly demonstrate why you are a great candidate for the position. You only have one chance to make that great impression!
It's not easy to write a CFO resume, but we're here to help! You've got to have the right combination of skills and experience, and you've got to present yourself in a way that makes it clear you're the right fit for the job. Tailor it to each job you apply for. Include your experience with numbers and financials in CFO resume.
We've included for you below:
3 Real CFO Resume Samples (that actually helped landing the CFO role)

Detailed Guide for crafting the perfect CFO resume

How to write powerful summary for CFO Resume

How to showcase core competencies and work experience
Want to save time?
Let us help you land your next CFO position by crafting the best resume or by managing your entire job search. Here's more information about our Executive Resume Writing Services and Reverse Recruitment Service. Book a call today to speak directly with our CEO and Founder, Arno Markus!
Frequently Asked Questions
A strong CFO Resume highlights everything you're able to do with regard to saving and generating money. By reading our article, you'll get a clear idea of how to best achieve this.
Non-profit CFO Resumes should be somewhat different. Instead of focusing on profit generated, you should focus more on the amount saved since non-profits usually have limited budgets.
Most job seekers looking for a chief financial officer resume are looking for the perfect resume template. But the best CFO resume example is written by professional resume writers. Recruiters view hundred of CFO resumes for every position. Make sure your financial officer CFO resume is easy to read and presents you in the best light as recruiters will only spend seconds scanning your CFO resume. Make sure your summary section doesn't contain fluff words and is ATS keyword optimized. The best CFO resumes are achievement-based.
Here are a few of Our Top Resume Testimonials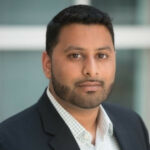 Having used a resume writer in the past and I having a horrible experience, I popped my head out to give it another shot. After vetting 15+ resume writers, Arno stuck out the most. Resumes are very personable and Arno has a great extraction process to get to know who you truly are. He is passionate about his work and takes time to explain his thought process to you. On top of his technique, his in…
Global Technology Program Manager