Chief of Staff Resume should include strong administrative, leadership abilities, strategic planning, and vision. The Chief of Staff role is highly demanding and challenging. The position works directly with senior executives and board members, as well as with the CEO or executive team. You will also be responsible for overseeing the CEO's administrative, financial, and operational responsibilities. Your resume summary should mention that you have been a part of the executive board, participated in strategic initiatives, and coached your staff. Additionally, the position requires a high level of communication skills and an understanding of the organization's goals.
A hiring manager or recruiter will only spend a few minutes or even seconds to review each resume as they can receive hundreds for each job posting. It is important to highlight the elements of your resume that clearly demonstrate why you are a great candidate for the position. You only have one chance to make that great impression!
Industry Stats: According to the U.S. Bureau of Labor Statistics (BLS), the employment of top executives, including CSOs, is projected to grow 6% from 2021 to 2031, which is about as fast as the average for all occupations.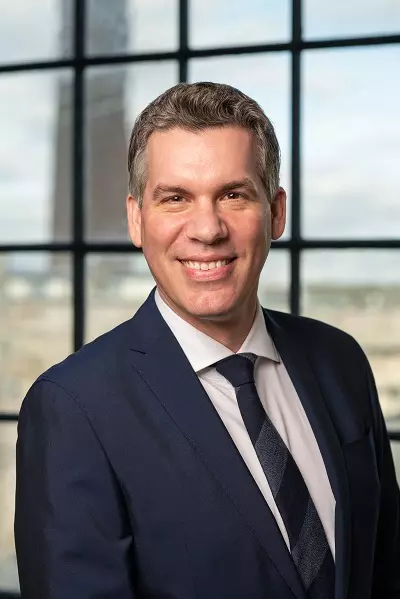 Arno Markus ​BA, MSc., CPRW
iCareerSolutions CEO and Founder
Arno Markus is a 20X Award-winning Certified Professional Resume Writer and founder of iCareerSolutions. Arno has worked with Fortune 500 Executives, North American Professionals, and Strategic-Thinking Leaders across all industries to assist them in landing Top Positions at Billion-Dollar Companies, Start-Ups, and everything in between.
"Arno was extremely helpful in working with me on a new resume and Linked In profile. He brings a very thoughtful approach to working with you and will ask the right questions to get you a great finished product. Thanks Arno!"
Active Members of The National Resume Writers' Association (NRWA) │ The Professional Association of Resume Writers & Career Coaches (PARW&CC) │ Career Directors International (CDI) │ Career Professionals (CPC) │ Forbes Coaches Council
iCareerSolutions Multi Award-Winning Resume Service was honored to receive another International Resume Writing Industry's most prestigious "Overall Winner Award 2023" by the Professional Association of Resume Writers and Career Coaches. The Top Resume Writing Awards are based on Visual Formatting and Design, Personal Branding, Understanding Employer/Position Requirements, and powerful language use. These Awards represent the Best Professional Resume Writers in the US.