So you're ready to step up and become a Chief Operating Officer (COO)? Congratulations! As a chief operating officer (COO), you'll be in charge of a company's daily managerial and organizational functions. But, to get headhunted ay recruiter as COO, you need to have a keyword-optimized COO Resume. Consider your COO resume as a medium for self-promotion. It is more than a document: it details your history, qualifications, and education so that a prospective employer can immediately and efficiently see how your unique perspectives can lead to the success of a business. A prospective employer's first view of you is always based on your resume.
A Chief Operating Officer COO Resume should include integrity, excellent organizational and leadership abilities. It should demonstrate the Chief Operations Officer's aptitude for decision-making and problem-solving, as well as their strong interpersonal and communication skills. The aim of a COO resume is to make a good first impression on a potential employer.
Ideally, the resume will track your transition from Operations Manager to Director of Operations or Vice President of Operations, showing your career progression. But recruiters do not want your whole career story unless it directly relates to their job.
Have you ever applied online and received one of those "thank you but no thank you" letters and never know why? Well, the sad truth is your resume was probably never seen by a human! No matter how great a candidate you are if your resume is never seen you will never be considered for the position.
We've included for you below:
2 Real Chief Operating Officer (COO) Resume Samples
How to write Chief Operating Officer (COO) Resume
Powerful Summary for Chief Operating Officer (COO) Resume
Expert Tips for COO resume
Want to save time?
Let us help you land your next COO position by crafting the best resume or by managing your entire job search. Here's more information about our C-Level Resume Writing Services and Reverse Recruitment Service. Book a call today to speak directly with our CEO and Founder, Arno Markus!
Here are a few of Our Top Resume Testimonials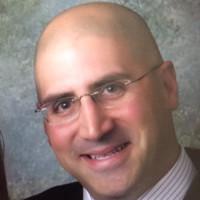 I have had the recent pleasure of working with Arno after transitioning careers from start-up back to corporate. Arno gave me an appropriate critique regarding my resume (tough love) and guidance on how LinkedIn can work for me instead of against me. After working with him and his team I feel like I'm moving in a direction that will lead me to the best NEW career home. Thank you, Arno! Charles …
Top Resume Writing Awards