Financial Controller Resume
Create Your Job Winning Financial Controller Resume
Have a look at our Financial Controller Resume examples to understand how to boost your resume to secure your dream job.
A Financial Controller Resume should include analytical skills, organizational skills, leadership skills, critical thinker, communication skills, ability to meet strict deadlines and team work. A financial controller (FC) is a key and senior position in the accounting department. The financial manager, who usually reports to a finance director or chief financial officer, is in charge of ensuring that an organization's accounting activities operate smoothly.
Employers require a broad range of skills and qualifications in their descriptions of Financial Controller positions. Let us help you to write a perfect resume which will make you stand out from your competitors and create a brilliant first impression for the interviewer.
Financial Controller Resume Example
Resume Example written for an accounting leader seeking a Controller role to capitalize on her experience as an Assistant Controller and Senior Director. This Controller resume sample demonstrates her metrics-driven accomplishments related to finance, accounting, and project management in the packaged foods, healthcare, and real estate industries.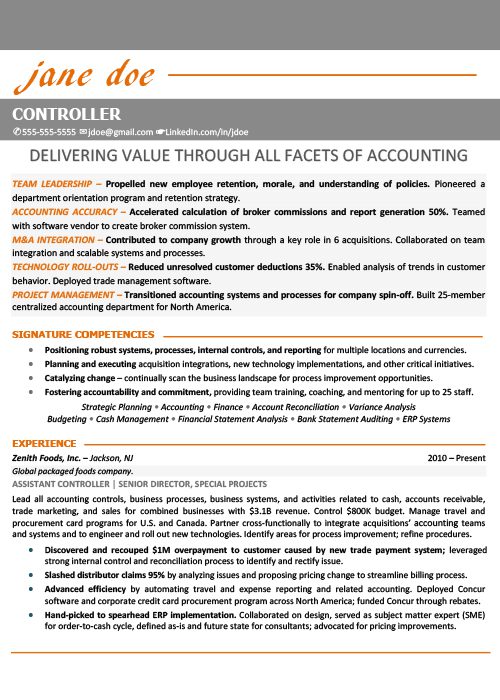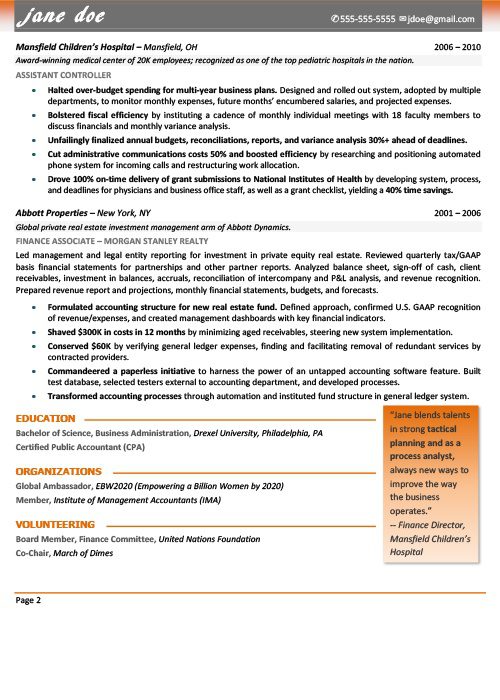 Let us help you land more interviews by helping you create the best resume for you.
Some of Our Top Resume Writing Awards