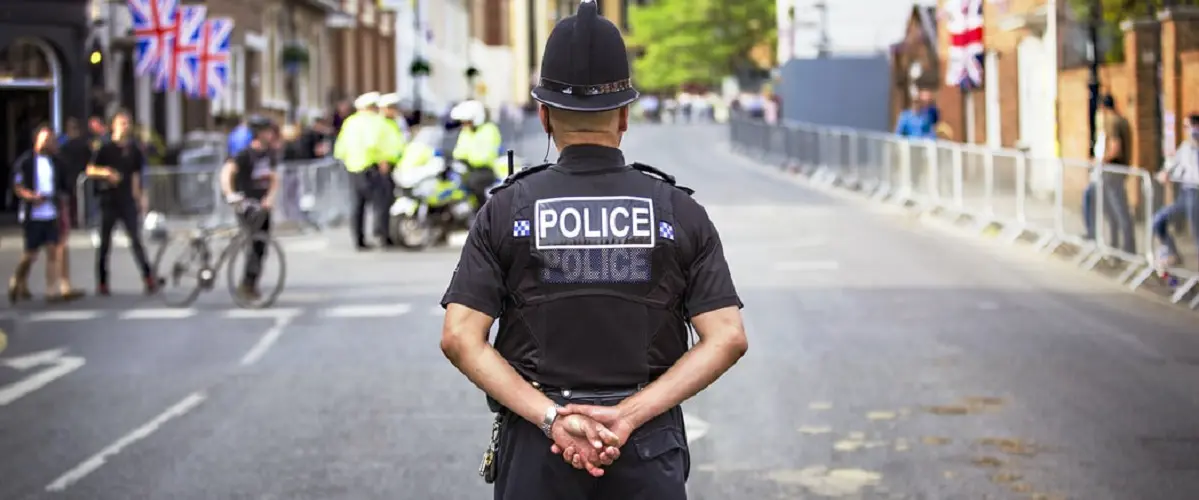 Police Chief Executive Resume
Taking Police Chief Executive Resumes to the Next Level
Take a glance at our 2020 Best Police Chief Executive Resume example and see how we can assist you in creating a stronger resume so you can secure your dream job.
Best Executive Resume Examples
A Police Chief Resume must include strong morals and honesty, good leadership skills, compassion for others, emergency planning, interrogation techniques and exemplify integrity. A leader of integrity would strengthen the agency's mission statement and the community's standards of professional policing by demonstrating good values and fairness. Without honesty, the officers' and the community's perceptions of confidence and credibility will be bleak and your resume must include all of these things of you are to stand out from your competitors.
A well-written resume is essential for landing the job you want. There is no more important tool for getting your foot in the door and pursuing the job of your dreams than networking.
Police Chief Executive Resume Example
Here is an example of an Award-Winning Executive Resume Sample. Awarded the prestigious ROAR Award (Recognizing Outstanding Achievement in Resumes) for Best Law Enforcement Resume by the National Resume Writers' Association. Again proving iCareerSolutions Executive Resume Writers are among the Best Resume Writers in the US.
In the wake of the recent demand for police reform, James is interested in effecting change within police departments needing new leadership to reduce use-of-force incidents and restore the trust of the public. This Executive Resume focused on his department leadership and change achievements and championship of proper threat assessment, de-escalation, and relationship-building in the community to position him as a thought leader and expert in police reform. Those themes are further supported by his experience as a police instructor, as well as his certifications, honors, and public speaking on related topics at local, regional, and national meetings.
If you are looking for an Award-Winning Resume to help you with your next career move please check out this information on our executive resume writing service.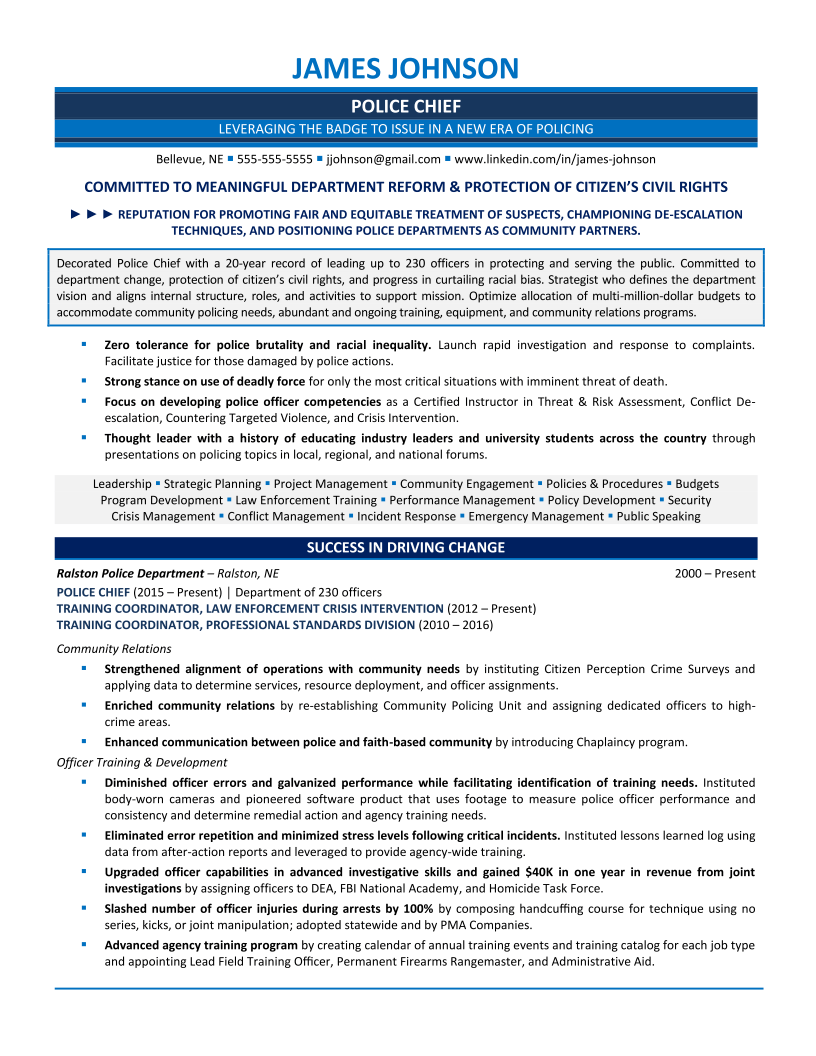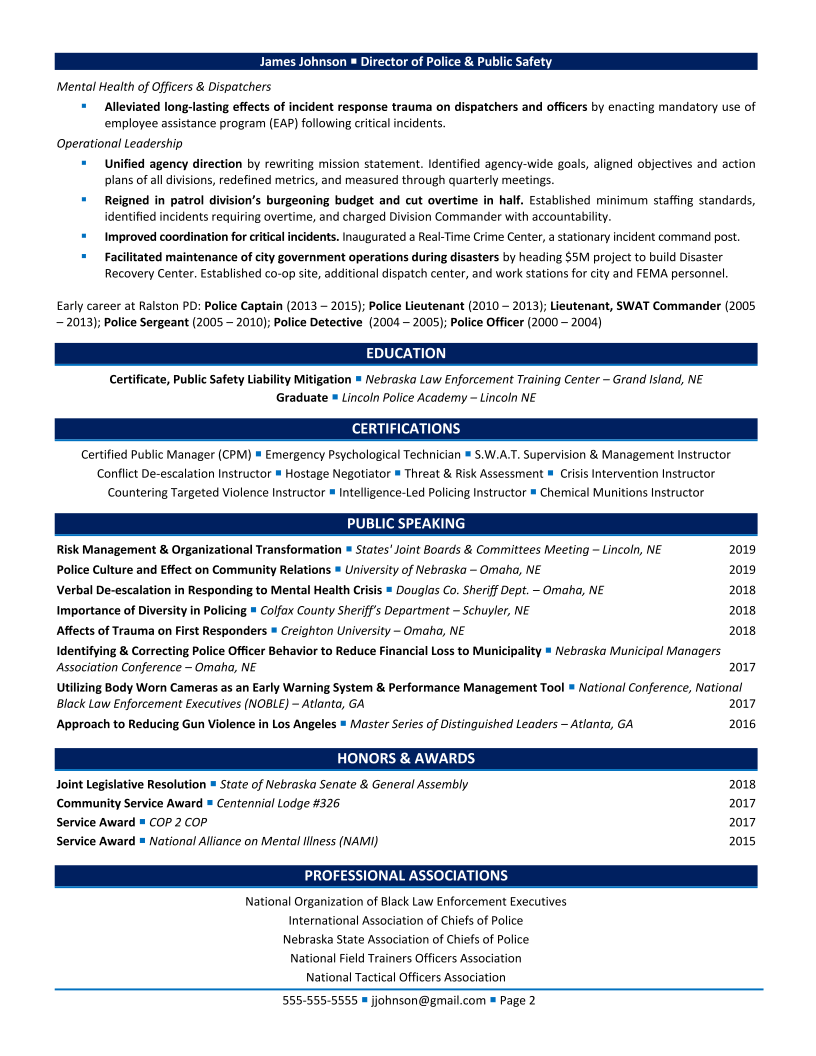 Are you looking for an executive resume? Let us help you land more interviews by helping you create the best resume for you.
Book a call today to speak directly with our CEO and Founder, Arno Markus!
Some of Our Top Resume Writing Awards