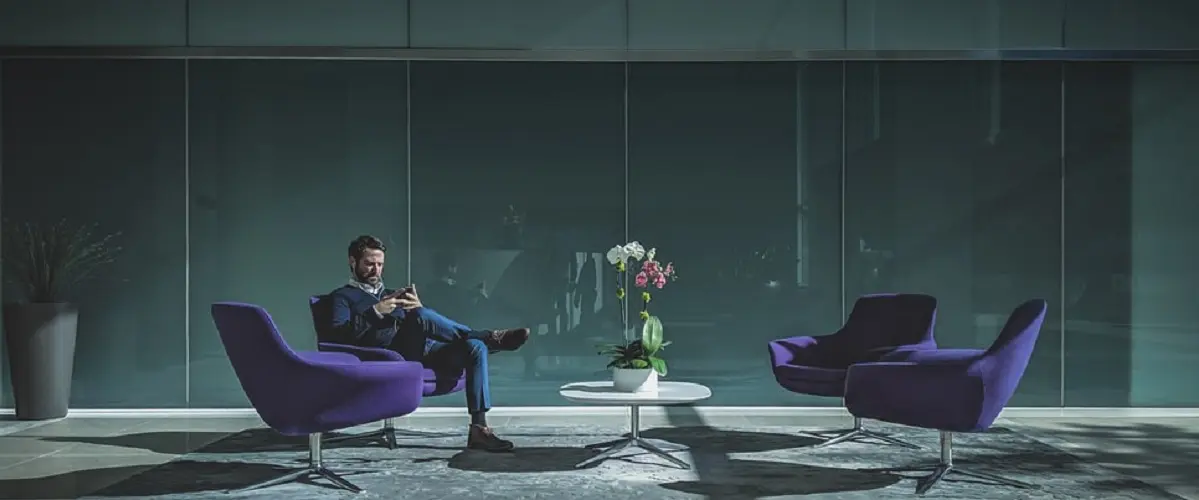 Corporate Strategy Resume
Create Your Job Winning Corporate Strategy Resume
An expertly written and keyword-optimized Corporate Strategy Resume that sets you apart and grabs the attention of the employer!
A Corporate Strategy Resume should include attention to detail, calculating costs for implementation, critical thinking, defining mechanisms for input, defining purpose of the strategic planning process, developing a plan for implementing strategies and logical thinking. Corporate strategy is the organization's highest-level business plan, defining the company's general priorities and directions, as well as how they can be accomplished by strategic management practices. It is a long-term, precisely established view of a company's or organization's direction.
A successful resume highlights your credentials, relevant experience, and talents that are relevant to the position. A good resume tells a convincing tale of why you, this chance, and this boss are a good fit. The most important aspect of any resume is to have an eye-catching, strong, and error-free resume that represents your abilities and experiences. Having a resume that positions you as the best fit for the role will be the difference between getting a job and not having one.
Corporate Strategy Resume Sample
Executive resume example that was written for a top executive, specializing in corporate strategy and development in the networking technology industry. This executive resume sample demonstrates metrics-driven accomplishments in organizational growth as a Chief Operating Officer (COO) and Executive Vice President of Corporate Development.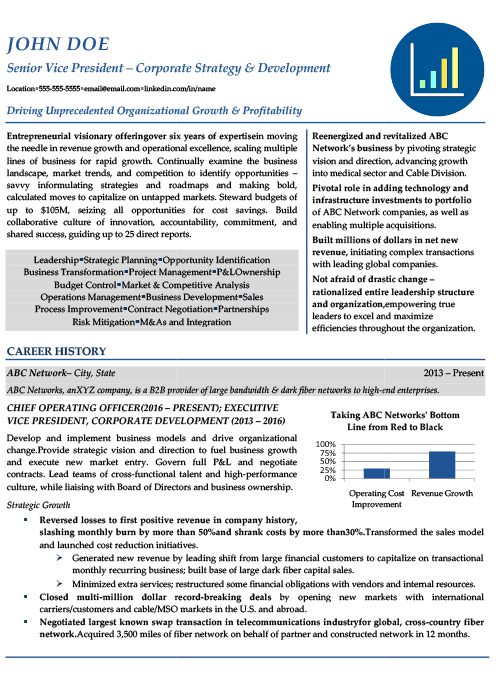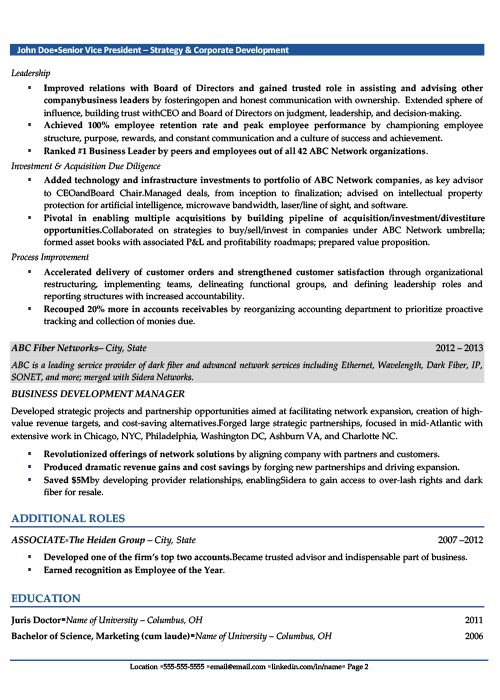 Let us help you land more interviews by helping you create the best resume for you.
Some of Our Top Resume Writing Awards