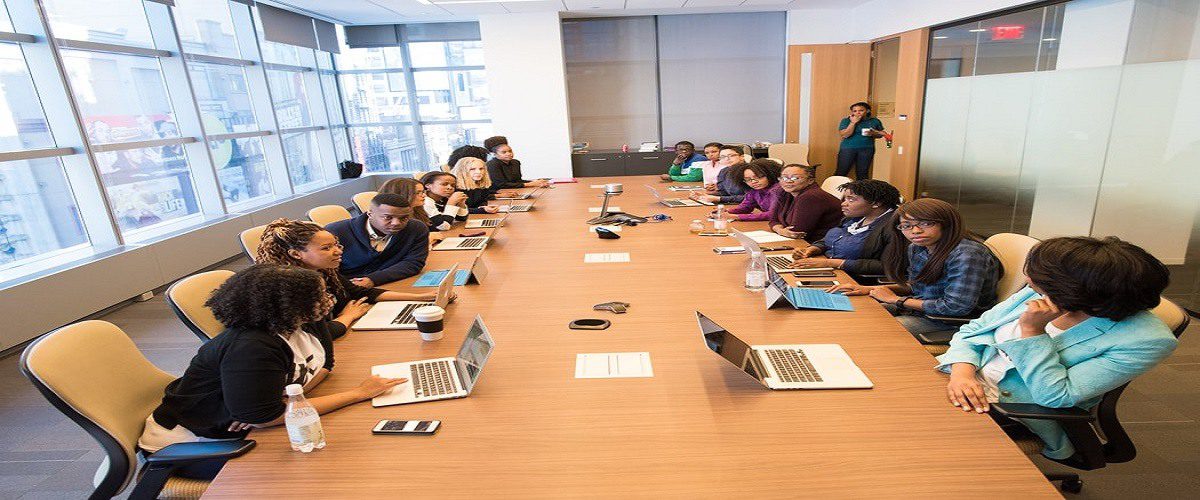 Department Head Resume
Taking Department Head Resumes to the Next Level
Take a glance at our amazing Department Head resume examples and see how we can assist you in writing a stronger resume so you can secure your dream gig or job.
Looking the Best Department Head Executive Resumes?
A Department Head Resume should include excellent verbal, written, and telephonic communication skills, great public speaking skills, and superb interpersonal skills. Department heads lead by example, demonstrating vision and empowering others to carry out a departmental plan that has been decided upon.
The Department Head is responsible for leading, managing, and developing the department to ensure that all of its operations meet the highest possible standards of quality and we will make sure that your resume reflects all the desired qualities. You just have one shot to make a perfect first impression to impress the hiring manager and with our professional resumes, we will help you and your skills to stand out among the crowd and land you the perfect job you have been looking for!
Department Head Resume Example
The strategy for Pam's resume focused on emphasizing three key areas of leadership (strategic thinking, transformation, and continuous improvement). Her resume demonstrates how she uses those skills to increase teacher effectiveness, student engagement, academic performance, and satisfaction among the First Nations community (the First Nations element was key in the roles she was targeting in Canada).
I gave her a logo with the "Creating Lifelong Learners" tagline, and the statements, blue box, and bullet points below the logo support the three key themes described above. The bullet points under her experience and boxes on page two further expand on those elements. To showcase her effectiveness, an awards section on page one was included, calling out key wins. The spelling, "Honours," was used, as this is a Canadian client.
This Education Resume was awarded the ROAR Award for Best Education Resume Catagory. The ROAR Resume Writing Award (Recognizing Outstanding Achievement in Resumes) is presented by the National Resume Writers' Association. These awards are given out to the Best Resume Writers in the country and positions iCareerSolutions as one of the Top Resume Writing Services Companies.
Here is more information on our Education Resume Writing Services.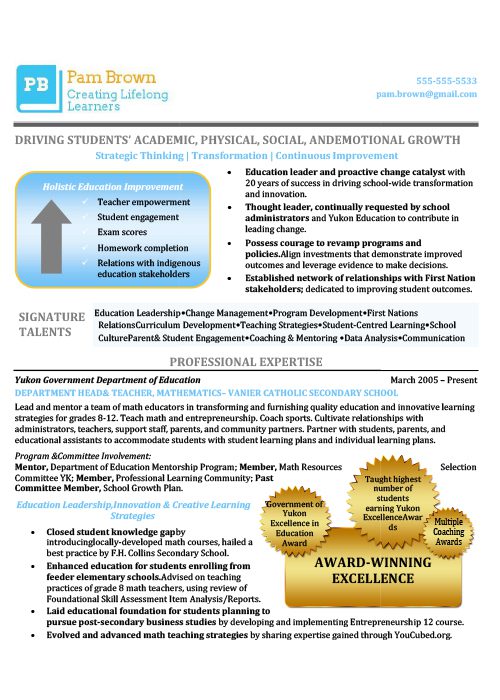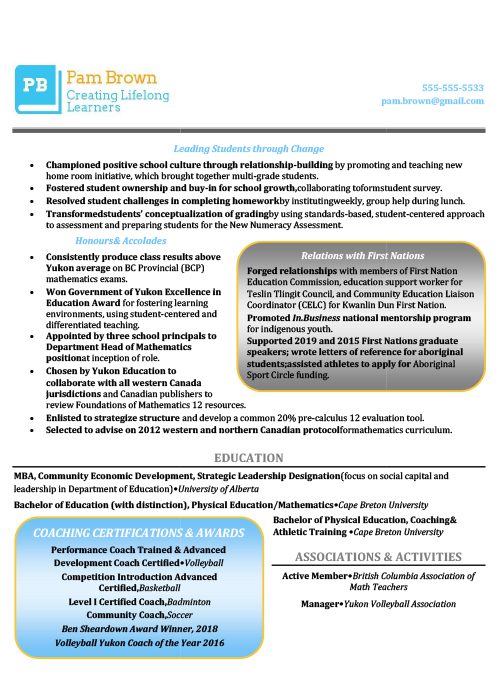 If you are looking to land more interviews, let us help you by creating the best executive resume for you. Book a call today with Arno Markus, 15x Award-Winning Executive Resume Writer.
Some of Our Top Resume Writing Awards