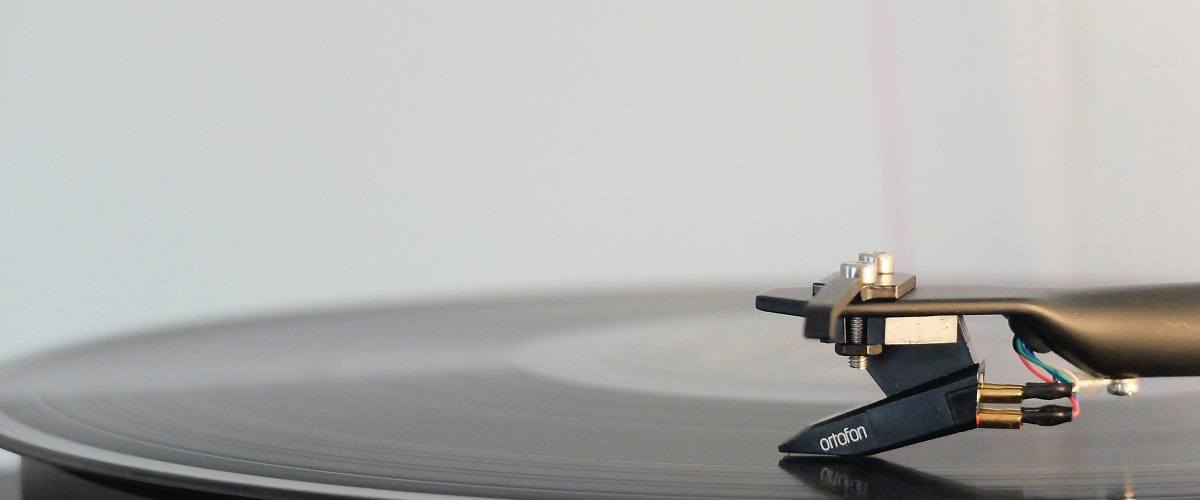 Music Industry Resume
Make Your Music Industry Resume Sing For You
Have a look at our superb music industry resume sample and see how we can help you compose a better resume for yourself to land your dream job or gig.
A Music Industry resume must include musical knowledge, technical expertise, and business acumen. A music producer must have a clear goal in mind when managing sound engineers, technicians, and other staff involved in producing recordings.
Most hiring managers will hardly look at the average resume as they receive tens to hundreds of applications. Therefore you should ensure that you highlight all your musical talents, abilities, and skills that you can bring to the job. You only have one chance to shine, so let it be your moment!
Music Industry Resume Example
This Music Industry Resume example was written for a client with a recent bachelor's degree in the music business and a focus on marketing. This new graduate resume sample demonstrates metrics-driven accomplishments from short freelance roles during school. This project manager resume was nominated for a prestigious global 2019 TORI award in the Best New Graduate Resume Category by Career Directors International.
The International Resume Writing Industry's most prestigious Toast of the Resume Industry™ (TORI) Resume Writing Competition by Career Directors International. The Top Resume Writing Awards are based on Visual Formatting and Design, Personal Branding, understanding of Employer/Position Requirements, and use of powerful language. These Awards represent the Best Professional Resume Writers in the US.
Here are some other samples of our TORI Award-Winning Resumes. For more information check out our Project Manager Resume Services.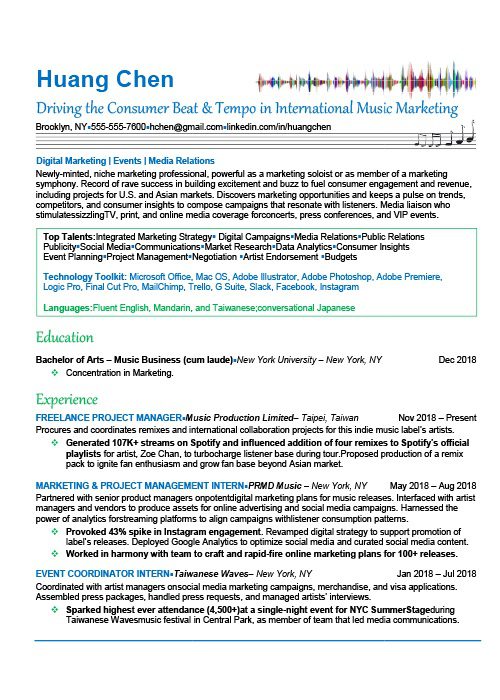 Let us help you land more interviews by helping you create the best resume for you.
Some of Our Top Resume Writing Awards