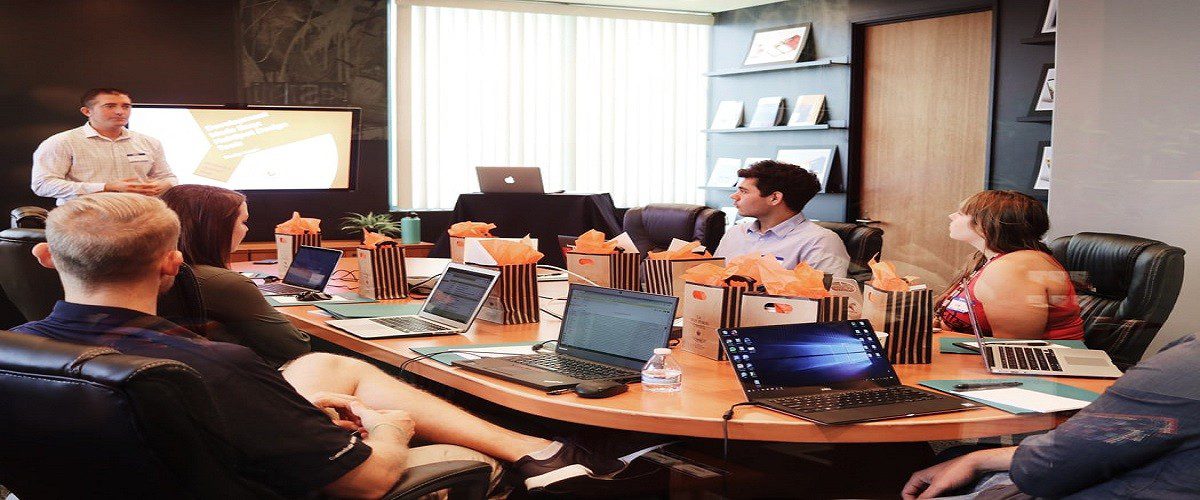 Human Resources Bio
Taking Human Resources Bio to the Next Level
Take a glance at our amazing Human Resources Bio examples and see how we can assist you in writing a comprehensive biography which highlights your career and notable achievements so that you can present yourself in the best way possible.
A Human Resources Bio should include strong leadership skills, decision-making skills, communication skills and business acumen. Human Resources responsibilities include directing and overseeing the hiring, training, and dismissal processes and administering and monitoring benefit programs.
The purpose of a bio is to tell the reader who you are and what you do by listing your background and accomplishments and providing evidence to back up your assertions with facts and figures. The professional bio has become a significant calling card in business in today's era of technology and concision. A well-written bio will tell your career story in a way that a resume cannot, whether you're looking for a new job or an entrepreneur looking for a partner for a new company.
Human Resources Bio Example
Executive Bio example that was written for a Vice President of Human Resources. This bio sample provides an overview of experience and functional areas of expertise, as well as featuring metrics-driven accomplishments.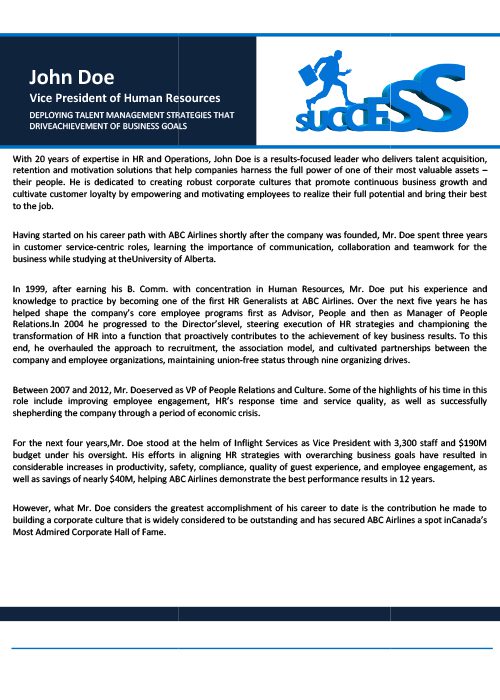 Let us help you to present your skills and career achievements in a perfect way and create the best bio for you.
Some of Our Top Resume Writing Awards