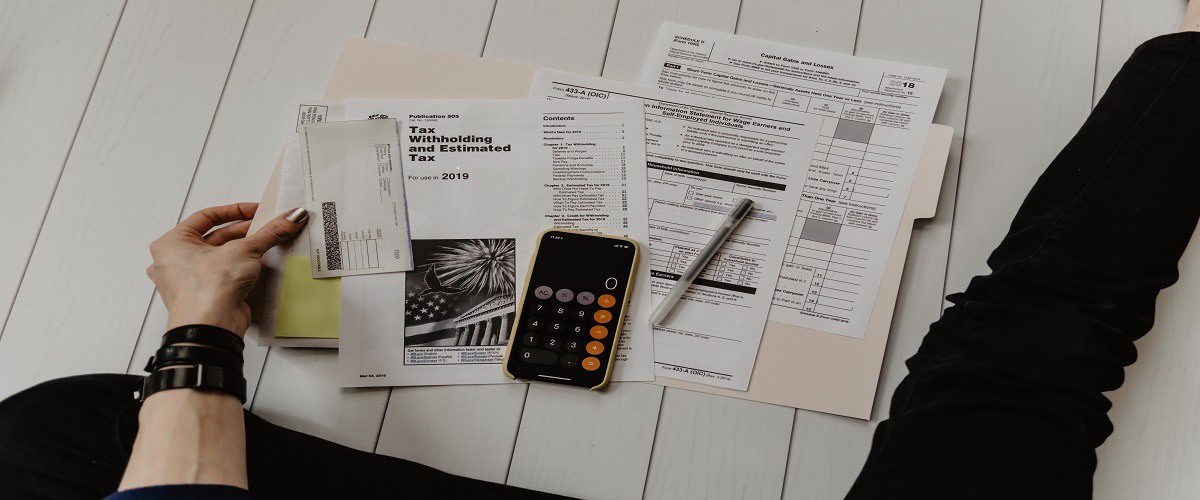 Senior Accountant Resume
Taking Senior Accountant Resumes to the Next Level
Have a look at our amazing Senior Accountant resume example and see how we can assist you in writing a successful resume so you can secure your dream job.
Here is an example of the Best Award-Winning Accounting Resume Sample
A Senior Accountant resume should showcase account, financial, and mathematical capabilities at the highest levels. The Senior Accountant's role in an organization includes carrying out tasks such as providing professional guidance, analysis for specified units, oversight, reporting accounting operations, and giving general operational assistance.
While a hiring manager or recruiter can obtain hundreds of resumes for each work posting, they will only spend a few minutes or even seconds reviewing each one. It's important to emphasize the aspects of your resume that show why you're a strong candidate for the job. You just get one shot to make the perfect first impression!
Senior Accountant Resume Example
This Senior Accountant Resume example was written for an accounting analyst in the investment banking sector. This Senior Accountant Analyst resume sample demonstrates metrics-driven accomplishments to position this upwardly mobile analyst for the next step in her career.
This Finance Resume received an honorable mention for the ROAR Awards for Best Accounting Resume Category. The ROAR Resume Writing Award (Recognizing Outstanding Achievement in Resumes) is presented by the National Resume Writers' Association. These awards are given out to the Best Resume Writers in the country and position iCareerSolutions as one of the Top Resume Writing Services Companies.
Check out more examples of our ROAR Award-Winning Resume Samples. Here is more information on our Accounting Resume Writing Services.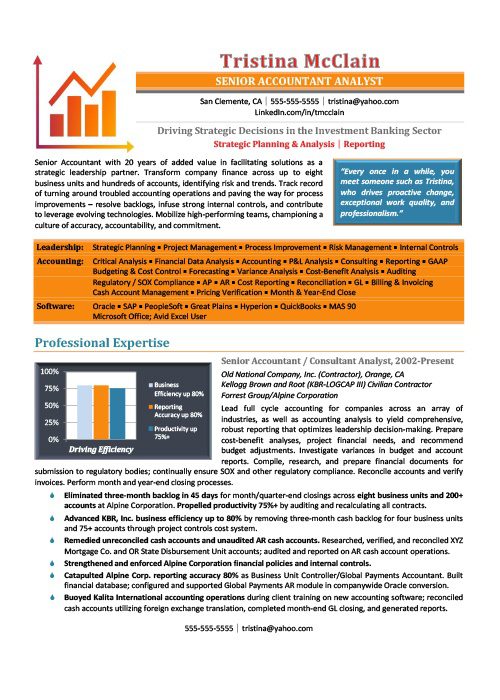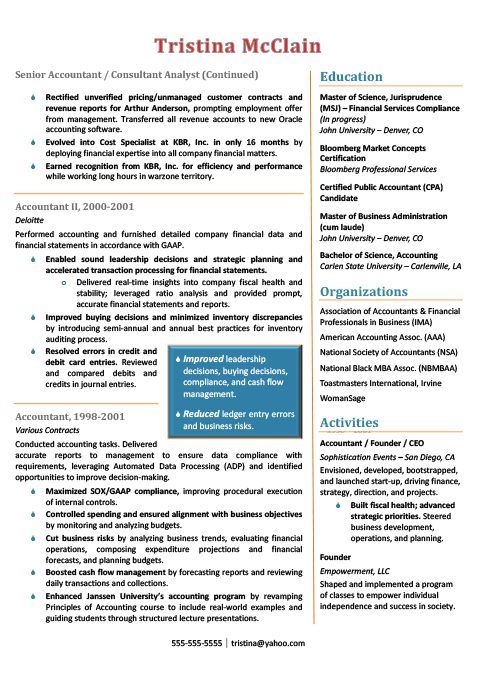 Let us help you land more interviews by helping you create the best senior accountant resume for you. Book an appointment using the link below to speak directly with Arno Markus, CEO, and Founder of iCareerSolutions, the Best Finance Resume Writing Service.
Some of Our Top Resume Writing Awards