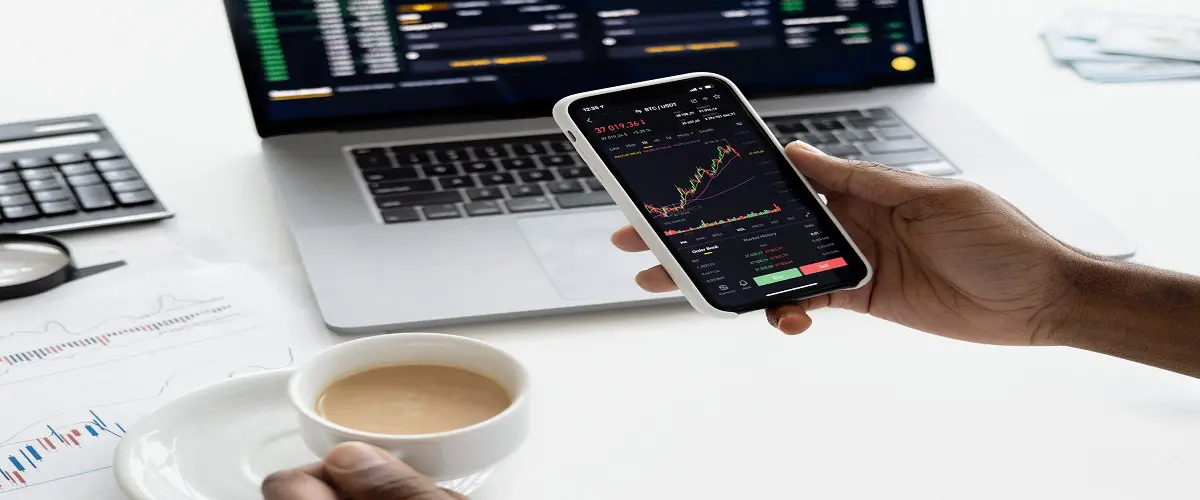 Fintech Resume
Create Your Job Winning Fintech Resume
An expertly written and keyword-optimized Fintech Resume that sets you apart!
A Fintech Resume should include financial knowledge, cybersecurity skills, artificial intelligence and machine learning knowledge, test automation skills and management skills. The platform and innovation known as financial technology seeks to deal with conventional financial approaches in the delivery of financial services. It is a new industry that uses technologies to boost financial practices.
A successful resume highlights your credentials, relevant experience, and talents that are relevant to the position. A good resume tells a convincing tale of why you, this chance, and this boss are a good fit. A competent resume writer will get you an interview while still rigging the application panel in your favor.
Fintech Resume Sample
This Financial Technology Leader resume was written for an IT transformation leader in the financial services industry. This FinTech leader resume sample demonstrates metrics-driven accomplishments in advancing business capabilities through technology. Here is more information on our IT Resume Packages.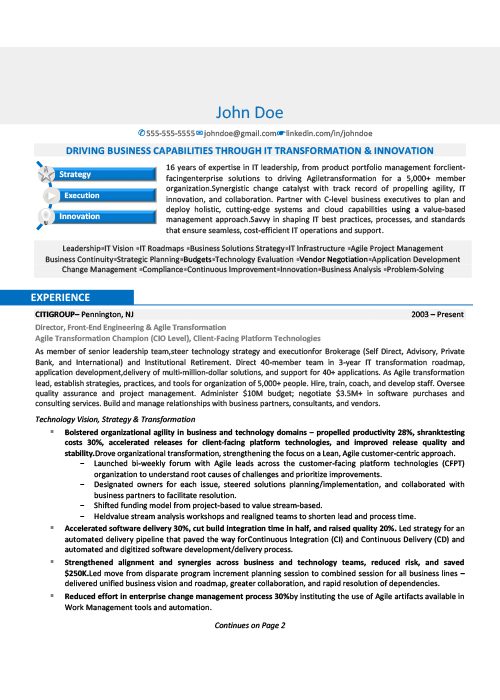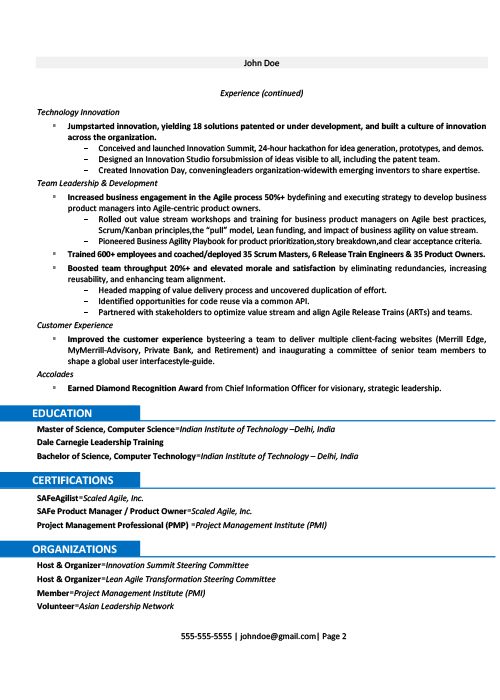 Let us help you land more interviews by helping you create the best resume for you.
Some of Our Top Resume Writing Awards