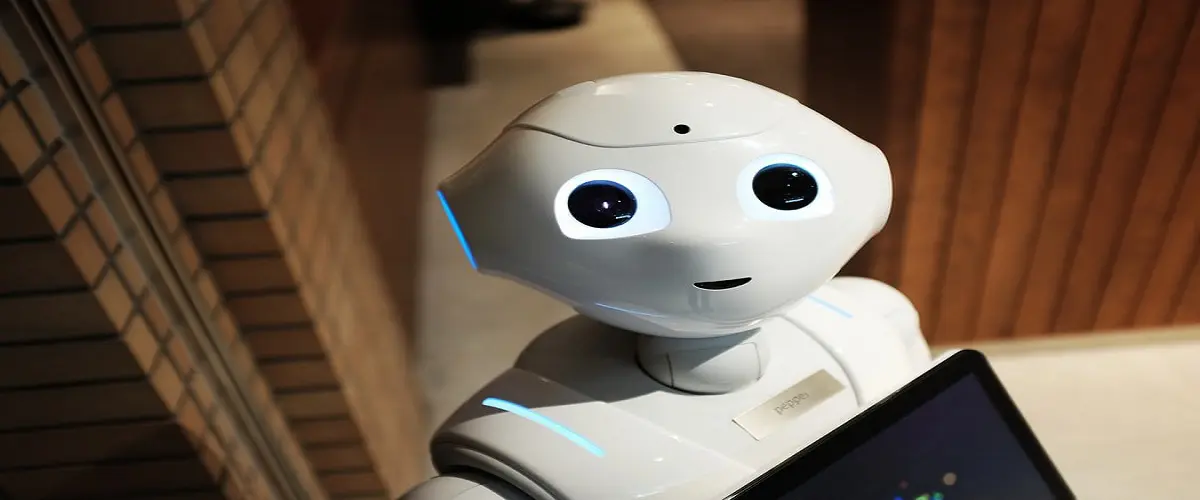 VP of IT Resume
Taking VP of IT Resumes to the Next Level
Take a glance at our amazing VP of IT Resume examples and see how we can assist you in writing a stronger resume so you can secure your dream gig or job.
Best VP of IT Resume Example
A VP of IT Resume should include strategic vision with the ability to execute, strong leadership presence and maturity, impeccable judgment and ability to make sound decisions in a fast-paced, dynamic setting and business acumen. A vice president of information technology is in charge of the information technology branch of a corporation or organization. The administration of systems and the upkeep of existing applications are among their responsibilities. They are also in charge of developing future plans and ensuring that they are implemented.
My clients always tell me, "I didn't realize how much I had accomplished until I saw it all written down." Writing a fantastic CV gives me a warm feeling, but it also gives the person writing it confidence in their achievements so far. There may be some tasks or obstacles that give you a feeling of accomplishment from week to week, year to year, but it's not every day that you get to look back on all of your career accomplishments in one sitting. It's a game-changer!
VP of IT Resume Sample
Hugo Aberrone specializes in data analytics, so the strategy for his Vice President of IT resume was to highlight the ways in which he brings the elements of business intelligence together to enhance decision-making capabilities for leadership. His branding statement, "Formulating the Elements for Business Intelligence Success," explains to the reader what he does. The key elements – data strategy, data science, and robust reporting – are called out in the circles at the top right of the page.
A metallic theme was selected to complement the "elements" concept of this VP of IT resume. An additional branding statement, "Expanding global enterprise analytics capabilities. Intersecting business, technology, and innovation to produce advanced data ecosystems," expands on the elements theme, demonstrating his global reach and overall skills. Below the statement in black is a paragraph to how he ties in those skills to support executives. This is followed by three bullet points that showcase some examples of key initiatives, as well as his position as a thought leader in data analytics and the size of teams he has led around the world.
Hugo's experience contains the responsibilities for each position, followed by bulleted achievements. Illustrations of successes that were made possible through his analytics solutions are highlighted in circles on the right on both pages of this Vice President of IT resume. A quote from a colleague at the top of page two speaks to Hugo's leadership and strategic planning talents. An additional circle beside the education section lists Hugo's certifications, all related to data analytics. It received the award for the Best Technology Resume in 2020.
iCareerSolutions Award-Winning Resume Service was honored to have received this award. Career Professional's prestigious Awards of Resume Writing Excellence Program is committed to setting the standard for Resume Writing Excellence – "Recognizing outstanding Resume Writers in our profession is one of Career Professional's most important activities".
In today's job market Recruiters and HR professionals receive hundreds of resumes, and a professional resume writing service can help you rise to the top of the pile. All our resumes are ATS compatible and will help you be seen! Here is more information on our Certified Professional Resume Writers and our Executive Resumes Service. Alternatively, check out more information on our Award-Winning IT Resumes Resume Writing Services.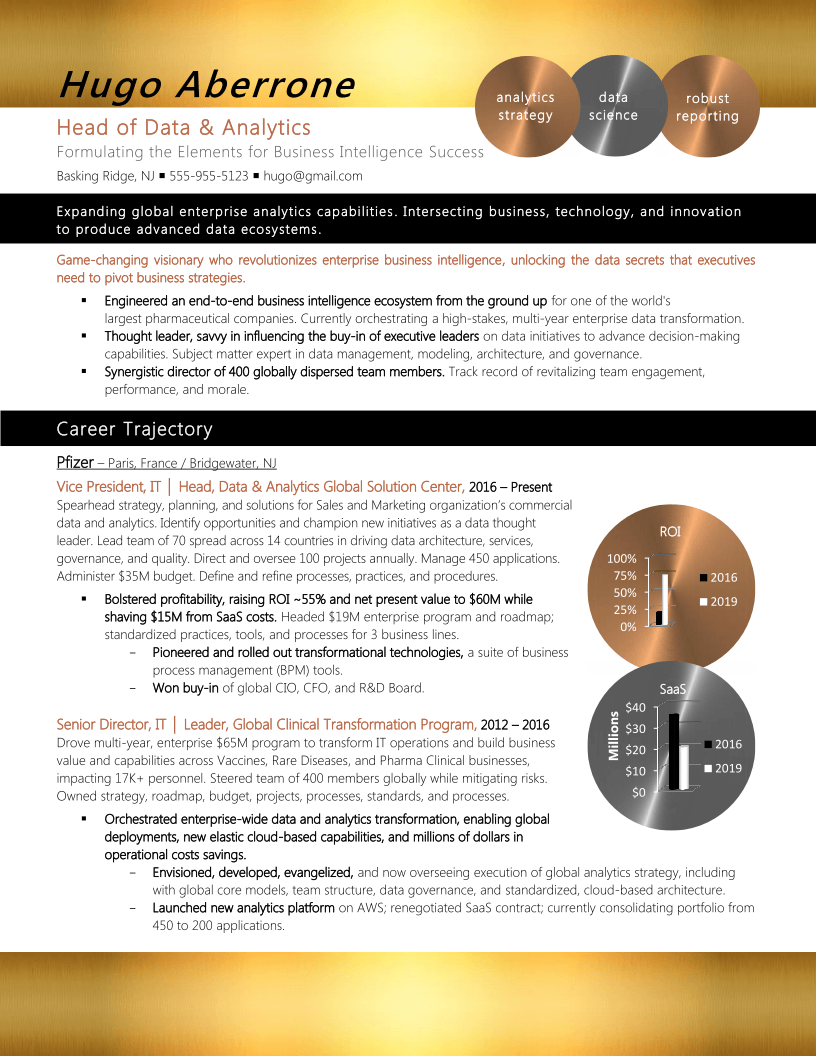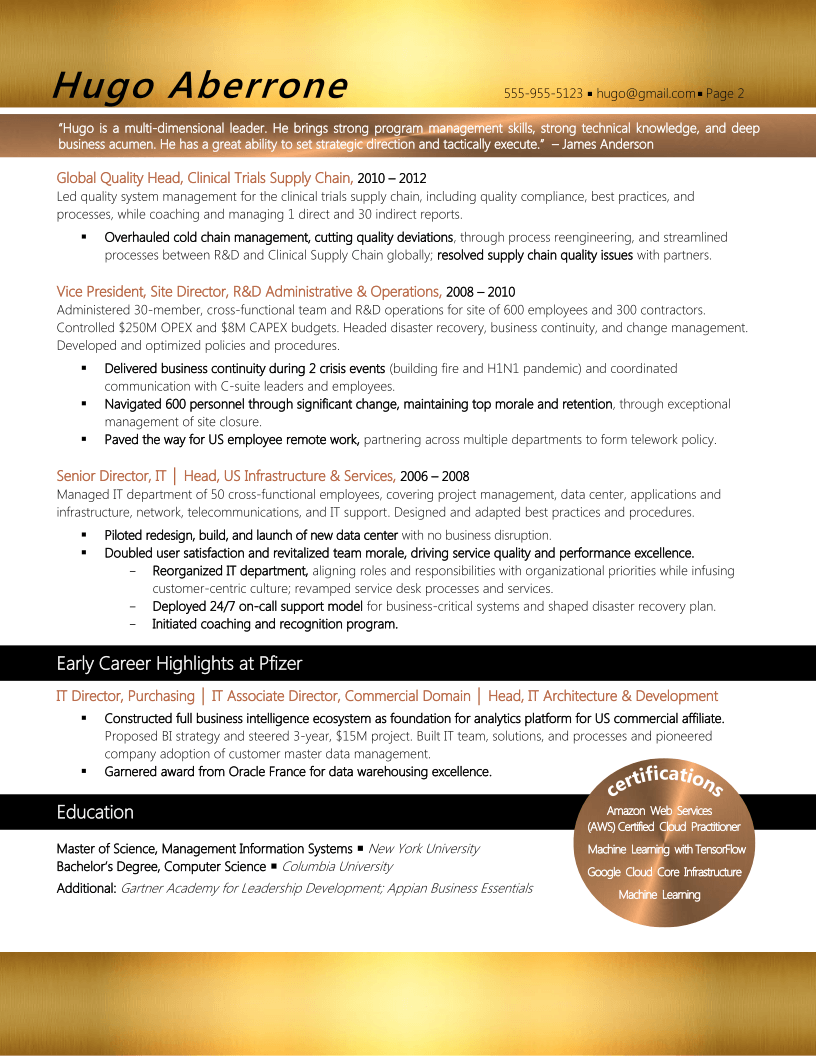 Do you need a VP of IT Resume? Let us help you land more interviews by helping you create the best VP of IT resume for you. Book an appointment below to speak directly with Arno Markus, 15x award-winning IT resume writer.